Prepare for Change will be regularly featuring reposts from our Nature Restoration Website. Our Nature Restoration Group is a group of Earth Loving humans who are passionate about healing humanity and the planet. We meet every two weeks on Sundays. Our members share ideas and solutions at our meetings, as well as post on our website and facilitate workshops and classes.
For more information about our group and to receive an invite to our next meeting email Shari at [email protected]
To visit our website go to naturerestoration.info

My Natural First Aid Kit
Our fast-paced societies have numerous options ready made to aid in the event of unforeseen illness or injury. Namely pharmaceuticals or a trip to the doctor's office. Planning ahead can be incredibly valuable. And simple home remedies can play a vital role in easing symptoms and providing immediate help. I think Nature has an answer for everything that ales us. I want share remedies I have found effective and routinely use in my home. I hope that my list will inspire you to research and build your own natural apothecary.
Calamine lotion I use for poison oak which I have had twice in the last 6 months because I have a new yard to play in. It helps with itching and dries out the lesions. I use peppermint oil first and then apply the calamine. It still takes a week to heal, but without the itch. Apply twice daily. Yes. One application will give you up to 12 hours of relief.
Peppermint oil is great for indigestion, respiratory congestion, colds and flu. It can alleviate pain and itching and fight infections. It can be taken internally, diffused, and topically. (only buy 100% therapeutic grade oil) I gave my friend some therapeutic grade peppermint oil to put on her abscessed tooth and it immediately took away the pain and continued to alleviate the pain, with routine application, until she got a root canal. This is one of my favorite remedies because it works for so many things. Be careful when you are using a pure essential oil. Dilute 1 to 2 drops with a dab of coconut oil for skin applications otherwise it could burn the skin with repeated usage. When making a medicinal tea use only 1 drop of peppermint oil. (powerful)
Eucalyptus oil I like to use to clean with. It has antibacterial, antifungal, and antiviral properties. It will break up congestion and help you breathe better.  It can stop a cough. And it's an excellent bug repellant.
Tea Tree oil I like to use to clean with. It has strong antibiotic and antifungal properties and makes an excellent disinfectant, antiperspirant, and all-purpose cleaner. I like to make antibacterial liquid soap with this. Using ½ castile soap, 1/2 water and several drops of tea tree oil. If it is 100% therapeutic then you won't need more than 10 drops. You can make a hand sanitizer with witch hazel and Tea Tree oil. It is a good bug repellant. It also has anti-inflammatory properties and is a good application for skin infections.
Baking soda can also be used as a cleaning agent. It has antibacterial and antifungal properties. When ingested it can alleviate heartburn, (UTI) urinary tract infections, muscle pain, improve pH and kidney function. This is my go-to when I have the first signs of a UTI. I will take 1/2 tsp in 4 oz of water twice daily for 3 days. My symptoms disappear immediately after the first dose. I also abstain from sugar and high acid foods for those 3 days.
Arnica gel is a powerful anti-inflammatory. I broke my toe while away at a retreat and someone gave me arnica gel to put on the injury. I was amazed at how quickly it soothed the pain and eliminated the swelling. It is excellent for sprains, bruising, arthritis and inflammation. Arnica should never be taken internally.
Lemons are a tasty way to improve your bodies pH. Great for a hangover or if you have overindulged in a high acid meal. They boost immunity, fight cancer, prevent kidney stones, promote skin health and promote weight loss. I recommended lemons to a friend whose fingers were freezing up on her due to arthritis. She has 1 or 2 lemons daily and her fingers are now limber. She has been doing this daily for over a year now and doesn't mind sharing her home remedy/miracle cure with the world.
Manuka Honey has antimicrobial properties and now is being used in Medicine to treat wounds, burns and skin infections. Also good for sore throats and can help with digestion. Can help with a cough or cold when mixed with apple cider vinegar or lemon.
Apple Cider Vinegar can help detox the liver, purify the blood, cleanse lymph nodes and boost immunity. It can lower cholesterol, stabilize blood sugar and relieve acid reflux. It can help with weight loss and lowering blood pressure. It can stop hiccups, improve body pH, and relieve cold symptoms. It is great for sunburns and can be used to treat other skin problems like poison ivy or oak. It has antimicrobial properties and can be used as a disinfectant. I use white vinegar to clean with and as a weed killer.
Chamomile makes a lovely tea. I like to buy the flowers by the pound and use a French Press to make my tea. Better quality and less cost. Chamomile fight's anxiety and depression, improves digestion and due to its high antioxidant content is cancer fighting. It is a powerful pain reliever and anti-inflammatory. I use it regularly as a sleep aid or to destress after work and before bedtime.
Ale vera soothes rashes, burns and skin irritations. Is high in zinc and boosts the immune system. Another antimicrobial skin conditioner.
Cloves are high in antioxidants and kill bacteria, they support liver function and bone health. They regulate blood sugar and protect against cancer, I love them! I became a vegetarian in 2014 and shortly thereafter started having dental problems. I have a lot of amalgams. I chew on one or two of them in place of candy or gum. They have the added benefit of freshening your breath. They were actually used in ancient times to do just that. Cloves have a numbing effect and can reduce pain. Clove oil is often used for mouth pain.
Epsom salts can reduce pain and swelling when you soak in it, either via bath or individual limbs. People who suffer from magnesium deficiency may improve their sleep and relaxation. I use it to alleviate constipation. 2 tsp in 6 oz of water. One dose is all I need to set things right.
Lavender is another one of my favorite remedies. It is a natural antioxidant and can boost your mood and alleviate stress. It has been proven to boost cognitive function in Alzheimer patients. It has antimicrobial and pain-relieving properties and is an excellent application for the skin. It will help tension headaches, improve sleep and relaxation. I use it to make antibacterial soap and for massage. Occasionally I apply it to my face with a carrier oil or cream as a daily moisturizing cream. When I have to put on a mask the smell is incredible.
Witch Hazel is an astringent that can cleanse soothe and treat inflamed irritated and broken skin. It contains antioxidants that prevent widespread inflammation and neutralize free radicals. It tightens your pores, reduces redness and has antiviral properties. It is excellent for any type of skin irritation. It is an effective treatment for hemorrhoids. I use it to cleanse my hands in place of hand sanitizer. I like it because it does not dry out my hands the way the alcohol-based hand sanitizers do. I also use it occasionally to clean my face. It's a good extractor for herbal skin tincture remedies. My next herbal project is to make a licorice tincture, using witch hazel as the solvent, for age spots. I hear it works really well.
Oregano oil can be used in place of antibiotics for a number of concerns. Bacterial infections, fungal infections, parasites, viruses, inflammation, allergies, tumors, candida, and indigestion. It belongs to the mint family and has some of the same digestive healing properties as peppermint. It can be taken internally, diffused, and topically. (only buy 100% therapeutic grade oil) Dilute in water for internal and diffused and dilute in coconut oil for topical applications. I keep it on hand for cold and flu season and food preservation. This is a powerful natural broad-spectrum antibiotic.
Clay and Activated Charcoal have the amazing ability to absorb everything from bacteria and viruses to toxic dugs and radioactive substances. Both can be used on the skin to draw out poisons or foreign bodies. Charcoal can be taken internally to eliminate bloating and gas, it is an excellent absorbent of toxins. If taken internally drink plenty of water with this treatment and note your stools will be black. Charcoal can be used as a room deodorizer, it absorbs odors.
Written by: Patricia White, RN, Detoxification Specialist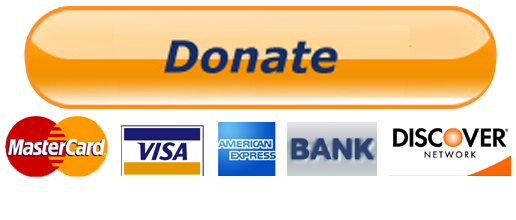 Your Tax Free Donations Are Appreciated and Help Fund our Volunteer Website and Orphanage
Disclaimer: We at Prepare for Change (PFC) bring you information that is not offered by the mainstream news, and therefore may seem controversial. The opinions, views, statements, and/or information we present are not necessarily promoted, endorsed, espoused, or agreed to by Prepare for Change, its leadership Council, members, those who work with PFC, or those who read its content. However, they are hopefully provocative. Please use discernment! Use logical thinking, your own intuition and your own connection with Source, Spirit and Natural Laws to help you determine what is true and what is not. By sharing information and seeding dialogue, it is our goal to raise consciousness and awareness of higher truths to free us from enslavement of the matrix in this material realm.