June 15, 2021 at 2:27 PM
#64263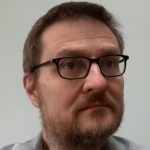 Robin Stevens
Participant
Hi ThirdPath,
I can only concur with Mack. I haven't been in this group long but I can say the Zoom calls every Thursday have been filled with genuinely caring and interesting people.
So I can only praise Melissa, her colleagues, the call participants and guests for creating this group and forum.
While I am here another potential topic might be a discussion over where we can find "reliable" news and views given the state of MSM. I've stopped watching the news on the TV a long time ago.
I have been trying to collate a list of alternative news sources – of course we all need to exercise our own discretion and see what resonates within.  I try to read widely to pick up on many perspectives and come to my own conclusions where I can.
Rob