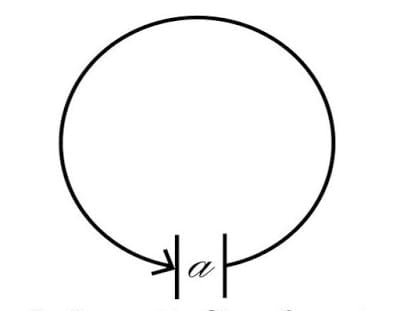 One thing that blocks the employment of the Laws of Manifestation is definitely our understanding of "Time".
In the western world we were taught that in order to get from point A to point B we should take as less "Time" as possible. We're always racing between point A and B.
In direct opposition Eastern philosophy preaches that in order to reach time B from time A you should take the smallest length of "space" possible. It's not also a coincidence that many Eastern Languages (Chinese and Japanese for example) are pictoric and have multiple possible meanings for each character. It's because they are NOT linear.
Therefore, we can more easily understand why both cultures not always get along very well. One views time as a linear progression (western languages / speech are a progression of meanings coded within a succession of characters) while the other one understands that the core issue is to manifest a range of potentials within a given space (a character or a symbol for example).
Now many people who are following the unfolding of the Event for many years, including myself by the way, are developing the "dangling" carrot syndrome, whose symptoms include manifesting expectations that seem not to materialize causing a certain degree of frustration.
To understand this we must first recognize also how deep within us the real rabbit hole goes.
Although some spiritual teachings approach this from the perspective of avoiding creating expectations and consequently avoiding frustration, the question I would like to address here is a bit more "out of the box".
The hypothesis I'm working on at this moment is something along the lines of "what if the problem is not related to manifesting expectations but to an extremely deep and distorted inception about what "Time" really could be?"
Just follow me on this. Let's use imagery.
The Dangling Carrot and objet petit a
Imagine for a moment that you're, in fact, a rabbit chasing a carrot. You have always been taught that if you run "fast enough", "good enough", "brave enough" or "smart enough" you would get that precious carrot right?
Now imagine the view point of someone that knows that in reality you're not just walking or running towards the carrot. That in reality the carrot and you (the rabbit) are also both spinning.
That someone knows that in reality you can't reach the carrot just by running but in fact you'll get the carrot when you just synchronize the rotation, the spinning, the vibration and velocity, or when you become ONE with the carrot.
If in theory that someone, which has that deep occult knowledge, could use it to mind control the whole world making them believe they are chasing their dreams, aspirations and fantasies when in reality they were just part of the most epic wild goose chase ever witnessed…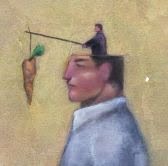 And has in all occult and really important knowledge it has all, at some point distorted and made to be "mainstream", incepted in our consensual reality.
In this case the carrier of this particular inception may have been a prominent psychoanalyst from the 60's called Jacques Lacan:
https://en.wikipedia.org/wiki/Objet_petit_a
And just in case you're wondering Objet petit a IS the Dangling Carrot:
Desire, in other words, has little to do with material sexuality for Lacan; it is caught up, rather, in social structures and strictures, in the fantasy version of reality that forever dominated our lives after our entrance into language. For this reason, Lacan writes that "the unconscious is the discourse of the Other." Even our unconscious desires are, in other words, organized by the linguistic system that Lacan terms the symbolic order or "the big Other." In a sense, then, our desire is never properly our own, but is created through fantasies that are caught up in cultural ideologies rather than material sexuality. For this reason, according to Lacan, the command that the superego directs to the subject is, of all things, "Enjoy!" That which we may believe to be most private and rebellious (our desire) is, in fact, regulated, even commanded, by the superego (Source).
Could our societies have been stealthy and and in subliminal ways programmed to bury this so deeply in the collective unconscious, so very deep that no one "should" ever find it?
If they do this with so many other aspects of mass mind control, it's a given possibility.
My opinion is always that if they can, they've probably done it already…
This premise that desires are ultimately unreachable is an entropy fueling inception into belief systems that blocks manifestation itself.
It increases entropy and chaos and decreases the probability of manifestation of a desired outcome because it INCREASES the number of potential outcomes.
It's likely more embedded in our neural networks through cultural programming and social engineering than we would ever like to admit.
It's the root of the non-manifestation – the dangling carrot.
The only way out of this mental trap prison hole is through the same degree of mental deprogramming.
To understand the Laws of Manifestation implies a mind challenging understanding of the Natural Laws which is NOT addressed in any way by mainstream science in a coherent perspective.
However there's a marginalized, but validated by mainstream science, lab experiment which is called the double-slit experiment. It's one of the arguments that can be used to substantiate the immaterial nature of the Universe:
https://prepareforchange.net/2016/03/20/physicists-examine-consciousness-and-conclude-the-universe-is-spiritual-immaterial-and-mental/
But that's not even my point here.
The point is that you're changing the outcome by just looking at the potential for that specific outcome to manifest.
While we can easily relate to the immaterial nature of the Universe concept we should take a deep breath before diving into the why the outcome changes when we look at it.
Understanding the possible mechanics of the Natural World may lead us to the desired outcome: the point in Time where our intended reality (Space) will manifest.
We will have to dig into alternative models that explain the mechanics of our Natural Universe for a better understanding.
In that regard I'll use my favorite alternative model which is the Reciprocal Systems Theory founded by Dewey Larson:
https://prepareforchange.net/2016/01/15/science-of-life-the-universe-and-everything-dewey-b-larson-reciprocal-systems-theory-walking-the-path-of-truth-in-a-world-of-deception/
The consensual reality's point of view of "Time" is a kind of Arithmetic progression:
https://en.wikipedia.org/wiki/Arithmetic_progression
This means that the difference between terms is constant. It is quite linear.
Larson's proposal however is that Time is a Reciprocal aspect of Space and that they are an aggregate in which the ratio of change between those two aspects is what produces scalar (vector space) motion.
In this proposal Space becomes the visible and tangible part of the Universe while Time would be the immaterial, intangible and subtle aspect of the materium.
Time, being reciprocal to Space, would be described as vector also but, most interestingly, it would have the 3 dimensions needed to define the motion (the vector).
Then Space could also be interpreted as the masculine, directional, creative, tangible and active aspect of the matterium while Time would be the feminine, receptive, rotational, emotional, cosmic and intangible aspect of the matterium.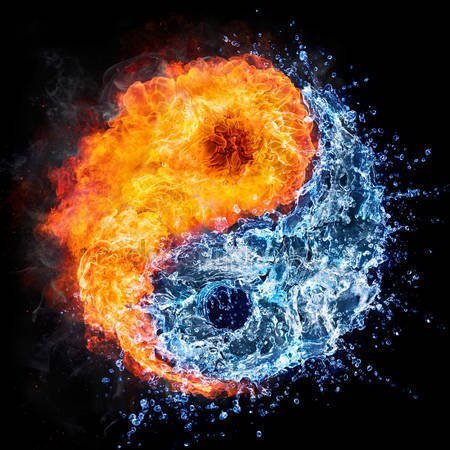 In case you're wondering by now what a heck this has to do with the Event, just stick with me for a few more lines. I'll get there.
There may be a communication problem getting in the way of manifestation. Using the RS model we can say that when a specific intention is sent you're sending waves, scalar waves from Time A to Time B. It's not by chance that once someone said that thoughts are electric and emotions are magnetic. It's because they produce motion in Time.
And the emotion (energy(e) + motion) produces a magnetic field which has a current. The complex that produces e-motions and thoughts is therefore our mental, etheric and astral bodies which then produces the reciprocal reactions in the spatial body (neurons, cells, chemical reactions, feelings, ect).
Psychic abilities are therefore the non-spatial bodies (mental, etheric, astral) senses triggering reactions in the spatial (material) body.
What we call "Ascended" beings may well live in a reality where they can master this relationship of the space / time aggregate where they manifest just simply being fully aware of this complex from the view point of Consciousness. Consciousness is the Awareness of how it works and when you just know just how it works well… it works!
What we call 4D or 5D beings may be living in a reality where they can read, transcribe and manipulate aspects of the space / time complex however they live, in a lesser degree than we do, in the Mystery of Not Knowing the Absolute, but they intentionally interact with it to resolve their situation.
Ascended or psychic beings (4D / 5 D) most likely DON'T understand our perception of linear "Time".
This creates a serious communication issue. Because each "Time" you ask "when" to an Ascended or highly psychic being he may ask you back "what is when? What is tomorrow? What is a year?". But he would not use words, probably an e-motion which you could not easily interpret.
Their understanding is most likely one of Convergence of Potentials and therefore the communication must be centered around images, e-motions and where to channel the "flow" within. The speech in linear form as we use it in communicating with them may produce a wide range of misunderstandings that we can spot in many channeled texts. Because we're reading something that is made to be felt and converge into… For them communicating with words must sound so primitive I can barely imagine it…
We are on the other side of the spectrum, most of our "Time", and we recognize the existence of the Absolute through religious doctrines inceptions BUT it's deeply seeded within our emotional bodies (etheric, mental, astral) the impossibility of Knowing the Absolute and therefore we don't interact with it to resolve the situation.
When I say "resolve" what I'm really talking about is potentials. An e-motion is a potential in Time for a certain outcome. But it's not the "outcome".
The "outcome" happens when the spectrum of potentials is narrowed to ONE. The ONE recognizes itself as single potential and that's where everything in this Universe is organically heading – what we call the SOURCE.
The Source expresses the ONE potential through what Rupert Sheldrake calls the Morphic Resonance or Morphogenetic Field.
It is my assumption (the ME who lives in the Mystery of NOT knowing) that the force of the ONE single potential is what holds the space / time aggregate in place. It's the Force or the Universal Field of Consciousness that keeps everything going in Syntropy, away from Chaos and flowing. What Larson called The Ethical Sector in his last and unfinished book.
Also it's my assumption that the Source Field doesn't generate emotions by itself. It's the interaction between our Space / Time multidimensional bodies AND the field that creates emotions, feelings and the sense of BEING. It's the CONNECTION. It's link we react to.
In contrast psychic beings (4D or 5D) Intentionally connect to IT, interact with IT and reduce the likely outcomes in the process. Hence they move in Syntropy, the opposite of entropy.
https://prepareforchange.net/2017/01/05/syntropy/
Now what does this has to do with the Event you ask? What does this has to do with Ascension?
Well when you understand the mechanistic aspects it's always a lot easier to get from Time A to Time B remember?
As we interact more with psychic beings and develop more of our own psychic abilities we must understand that we call "Time" in reality can simply be something like a potential for an outcome.
All the manipulations we are subjected to in terms of "Time" are just intended to increase entropy, chaos AND the number of potential outcomes, aka "timelines".
While we were asleep someone came up with the idea of "linear time" to make the "rabbit" chase the "carrot" instead of being synchronized with it – the wild goose chase.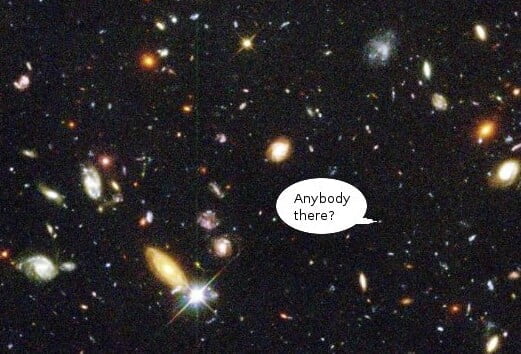 And they got the extra benefit of throwing "Time" at us (aka emotions through subliminal and cultural programming) to put us where they want us to be in Time, without we realize it, and therefore creating their manifestation of their intended reality.
Therefore, IMHO, the Event is the journey, the flow towards the momentum of the ONE potential of the infinite Syntropy of the Source.
When that ONE potential is reached, even if it just lasts a "moment", the synchronization activates and starts a chain reaction with a blast through the Source field that makes every star on it's way to "sneeze".
The "sneeze" it's the acceleration, the rise of an octave in frequency, the Big Convergence towards the ONE potential where everything thereafter will interact in a new complexity of potential outcomes.
A nodal point therefore.
However, ME who lives in the Mistery of Not Knowing, I'm assuming that the these ratios, that speed of change is commanded by Consciousness but Consciousness itself, being a totally different field all together, doesn't work with scalar progressions or vectors because it's OMNIPOLAR and APOLAR at the same time.
OMNIPOLAR means that the Source is capable of being its fractal parts, the Spirit sparks, the Souls and achieve motion in whatever polarity it desires, while it's APOLAR by being capable of being the ONE at the "same Time" (which means all the "Times").
Also the Source's Feminine and Masculine aspects could be expressed in the same way because the polar and expansive "breath" of the Source could be interpreted like the Masculine aspect while the ONE and apolar state could be interpreted like the Feminine Aspect.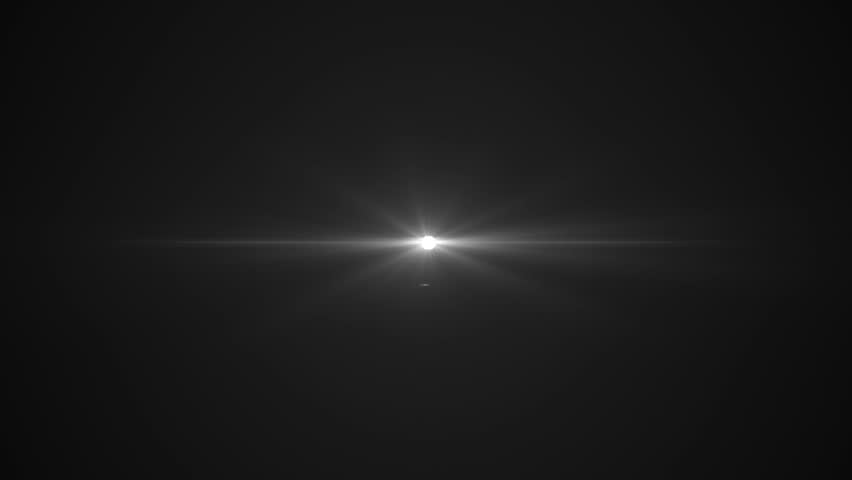 If there was any mathematics that could explain how it works I would say that the Source "breathes" exponentially in a geometric progression. As we get closer to the single potential the multipliers decrease.
https://en.wikipedia.org/wiki/Geometric_progression
This could mean that the Co-Criative Group Consciousness has always been converging at a steady pace but as the emotions associated with a particular outcome become more visible in the horizon and more seeded in our emotional bodies the common ratios of the multipliers can change.
So let's assume for example that the big cosmic Event was scheduled for March 4 2018, exactly a year from now. Plans were made, dates were set, processes would start to meet those deadlines.
And let's assume also that, by some sort of miracle, all beings on this planet would have access to that intel.
With today's consensual understanding of linear "Time", emotions attached to that date would sprout everywhere. Emotions most of people can't regulate properly because of programming, trauma, mind control, ect.
Because we lack the collective understanding of what "Time" is we would be looking at the Event from the double-slit perspective, throwing "time objects" to the middle of the road unconsciously, obstacles in temporal landscape in the path to the "space" (reality) we envision.
So we would INCREASE the number of potential outcomes, increase entropy and POSTPONE THE EVENT.
Even if the date in linear time would stand (which I doubt) one year would feel like 10 or 30!!!
So, from our current and limited understanding what could be the more correct approach?
We know that if we reduce the potential outcomes to ONE the Event happens. The potential outcomes are narrowed when WE create coherent resonance fields in our collective group consciousness, when we SEED e-motions (temporal objects) which work as a kind of an Attractor point, a convergence point that narrows the likely outcomes to the Space (reality) we which to manifest.
Then we must seed the ideas, increase the Convergence and Increase the exponential ratio of coalescence of our collective co-creative Consciousness.
This is what our weekly synchronized meditations are intended for.
When you manifest your intent you send waves back and forth in Time, you change the present, the past and the future.
Because e-motions are magnetic fluxes they attract more resonance and build up from there.
Those changes are picked up by the Source through it's morphic field which then increases the coherence of the Source Field creating more compression upon Space / Time cells / conjugates.
It's like Oneness doesn't destroy Duality, it simply keeps it more or less coherent , more or less in balance, more or less in Syntropy.
In my opinion this IS the compression breakthrough. The ONE bringing order and balance to Duality which is the Natural Universe and it's laws.
Each "Time" we go up a notch the common ratio, the multiplier, goes up a notch too. Since the Source is interactive and Dynamic it responds too by increasing Compression upon Duality.
The Source is always jumping an octave each time it breathes, it's simply our non-interaction, our non-connection that delays the perception because WE trying to travel IN SPACE when in fact we should be doing it in SPACE AND TIME – the Two halfs of Duality.
The point here is that, if this geometric progression of the Source is at the very least a possible outcome, the conclusion can be that everything which is synchronized IS an Attractor point, a magnetic flux that build up and add up to other fluxes with the same resonance.
Then the Source responds to that coherence and like the giant and infinite springboard it is it makes everything jump to the next level.
The Source is always listening.
But are we listening?
Are we focused on our e-motions, are we creating the temporal (e-motions, thought forms, thoughts, images) landscape to get to the desired "Space" (reality)?
Are we disciplined and coherent enough with our e-motional patterns?
You see for me there are only two possible ways the Event is going to occur.
It would either happen because we've collectively passed the point of exhaustion and we are at the "nobody cares anymore" point, and when we're at that point we remove the double-slit effect upon it, effectively detaching from it, releasing it and that would cause it to happen. However the "nobody cares point" is absolutely the worst case scenario not only because it could take ages BUT because the amount of suffering on this planet is not something we can tolerate anymore at this present moment. The "nobody cares anymore" point is definitely out of the question.
So it leaves us just with the other option which is to make it happen.
And "make it happen" implies that some prerequisites are met:
To fully understand, to the best of our knowledge, the extension, mechanics and practices of the control Matrix: you can't beat what you are unaware of.  This includes the concept of "Time".
Unshaken and fully determined focus;
Complete and probably almost "military" disciple: focus on what expands yours and others Consciousness and Connection to the Source or Co-creative Consciousness must be practiced in all fronts of our personal endeavors;
I hope that shedding some light on a possible design structure and mechanics of our known Universe can also make more people understand the importance of meditation, synchronization, visualization and discipline in the Manifestation process.
The same applies to the process of spreading information and building up the critical mass for change.
Each "Time" we vacillate towards something that also manifests itself in the temporal landscape because it creates a new potential, a new possible outcome and increases entropy – the exact opposite path of the Event.
Just like most people I'm not quite "there" yet, but I'm starting to recognize this path, it sounds familiar, I'm just beginning to grasp now what interacting with the Source may be, instead of just reacting to it.
The good news is that we're just beginning and we can create all the "Time" we need.
Anyway the expression "stay tunned" is definitely going to get a whole new meaning from now on.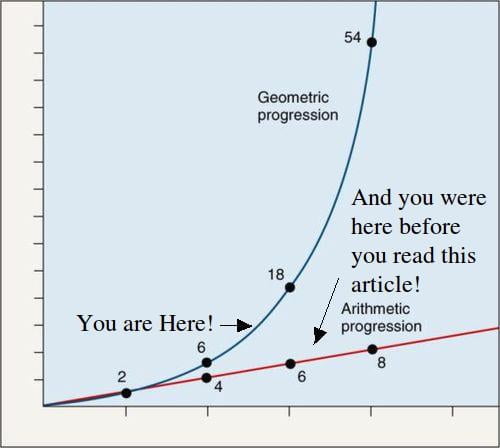 PS: It's not mentioned in the text above but words, written or spoken, may not have the necessary properties to support all the multidimensional meanings that describe the structure and mechanisms of the Universe and therefore they may somehow limit our perception of the bigger picture.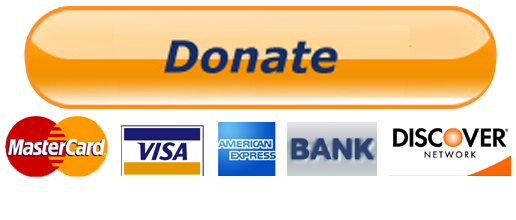 Your Tax Free Donations Are Appreciated and Help Fund our Volunteer Website and Orphanage
Disclaimer: We at Prepare for Change (PFC) bring you information that is not offered by the mainstream news, and therefore may seem controversial. The opinions, views, statements, and/or information we present are not necessarily promoted, endorsed, espoused, or agreed to by Prepare for Change, its leadership Council, members, those who work with PFC, or those who read its content. However, they are hopefully provocative. Please use discernment! Use logical thinking, your own intuition and your own connection with Source, Spirit and Natural Laws to help you determine what is true and what is not. By sharing information and seeding dialogue, it is our goal to raise consciousness and awareness of higher truths to free us from enslavement of the matrix in this material realm.