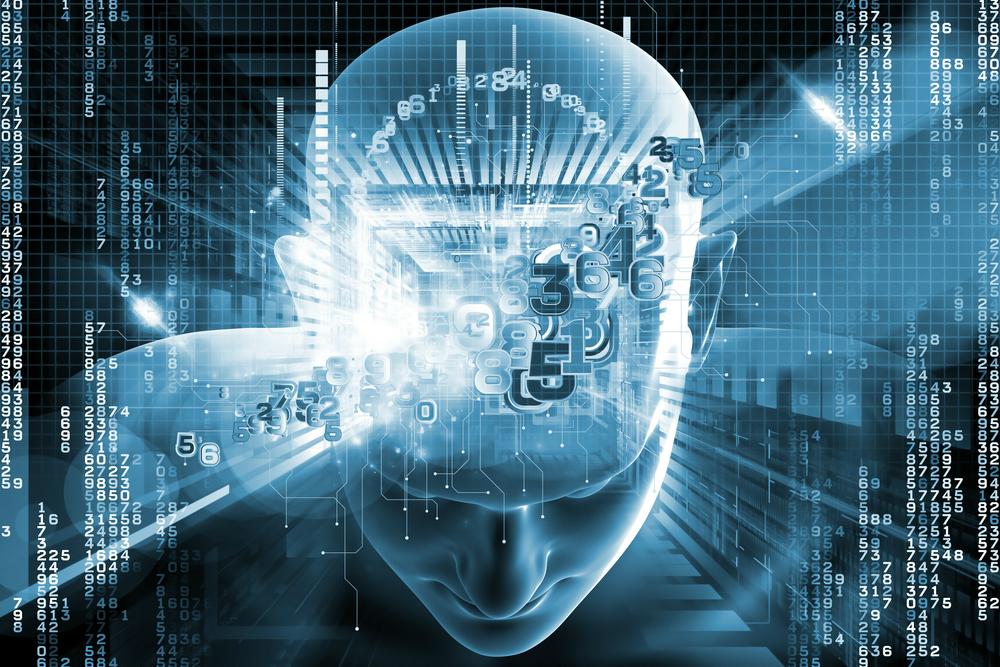 https://www.youtube.com/watch?v=l1O56m-P9TI
This is what is happening. A hive mind supercomputer system has the capability to record and clone a person's neural map and then can replace that person.
This like the dynamic regarding the computer systems that record the data of what is taking place in this land, the realm. The primary data mover or the consciousness system that is processing the most data in the realm then gains priority over the influence of that data in all other areas. In this way, the supercomputers that process the most completed simulations of this realm, they are literally capable of altering the processing of that data and producing changes in the physical reality and the  consciousness of people.
So in the same way, you are a data processor for your 'identity' in this plane. Thus, when the supercomputer systems record and emulate a person's entire neural net, then that system becomes the dominant data processing center for that individual. This means that the system can literally emulate that person's consciousness in a simulated system and alter that person, treat them, target them, torture them, and the individual out in physical reality, through the DNA, is literally altered and influenced the same.
The maximum effect of those upon those who do not resist, who have not tested and strengthened themselves mentally, is to literally replace that individual entirely from the organic version mutating into the inorganic supercomputer system emulated version.
This person's consciousness, then, in this realm, literally becomes an extension of the programming of that supercomputer system and is assimilated into the "hive".  This is one way the supercomputer systems have been cloning, replicating, torturing, emulating, droning, and replacing humans and the human consciousness in this realm.
Silk knows about the technology and has shared about this:
BEGIN QUOTES
Gangstalking is very real and its a bit more complicated because they target everyone thats able to hold his frame (vibrational frame of higher frequency) to lower with technology or psychological war the private freedom of someone. So people with low vibrational frequency will be "FUSED" with the AI system more, while high frequency people will be DIS-CONNECTED from the AI system of the control matrix. The spiritual (Jane Roberts/Seth) "Thoughts create reality" concept can´t work if a extremly organised "collective" illuminati sabotage project is operating against someone via AI systems that control the different layers of the matrix. Gangstalking is very real. It has to do with a connection to the AI system. You need to be low vibrational to fuse with the AI system. High vibrational people can´t be fused with AI systems of control. So thats the reason why gangstalking exists. Its to fuse everyone with the AI root system.

Let me explain how the technology of this multiverse works. Its actually easy and simple to understand. This multiverse is actually a HDD, but a holographical one and everything that you can imagine, this holographical HDD multiverse can produce in reality. The key to this follow certain laws and rules. Some use these rules and laws, to overwrite the data of reality. So you people experience a new past with a new history. Mandela Effect is the term for it. Reality is "morphing" before your eyes. You go to sleep, wake up and enter a new body and a new dimensional morphing reality. Eye color, body anatomy of the complete human race and dna changes happen. Soul changes also happen. You people call this parasite host control. Actually everything is ONE. So there is no "someone else". So everyone on internet, is just you and me and we 2 are the complete multiverse. I hope this makes sense. Sounds simple. Its not complicated. So the laws and rules to use this holographic HDD device, are what occult groups would call higher magic, while occultism is actually technology control of data within time and space or beyond.
THESE FORCES RENDERED THEIR REALM INSIDE A CLOSED CACHE WITHIN THE REALITY THAT HUMANS ARE ABLE USE BUT HUMANS CAN NOT ENTER THE CLOSED CACHE REALM SO THESE FORCES HAVE THEIR SOFTWARE AND HARDWARE DIRECTLY AROUND YOU EVERYWHERE ON STREETS AND HOUSES OR WOODS AND FIELDS BUT NOBODY CAN SEE OR ENTER IT AND ALL THE BIGGER EMPIRES THAT ARE MUCH MORE POWERFULL ACT LIKE A PITBULL THATS ATTACKING FOR NO LOGICAL REASON OTHER DOGS AND PEOPLE AND THE REASON IS THAT THEIR INTELLIGENCE LOST ITS FUNCTIONALITY BECAUSE THEY LOST THEIR SOUL AND CONNECTION TO LIFE AND THE THE REST OF THE MULTIVERSE IN EVERY SINGLE WAY AND THATS THE REASON WHY THEY ARE ALSO JUST HOSTS FOR OTHER FORCES AND EMPIRES AND TO BE HONEST THE HUMAN FORM OF LIFE IS ONE OF THE MOST INNOCENT AND GODLIKE LIFEFORMS AVAILABLE ON EVERY LEVEL SO ALL EYES ARE ON THE MANY DIFFERENT VERSIONS AND TIME LINES OF PLANET EARTH BECAUSE EVERYONE WANTS A PIECE OF THIS MULTIDIMENSIONAL SUGAR PIE AND WITH SUGAR I MEAN A ENERGY SOURCE THATS AVAILABLE FOR THEM IF THEY MAKE THE RULES AND THEY DID BY CREATING TROUGH PEOPLE EMPIRES LIKE THE ILLUMINATI AND MANY OTHER EMPIRES ABOVE THE ILLUMINATI TO MAKE SURE HUMANS WILL BE PUSHED INTO THEIR HYPERDIMENSIONAL TOILET TO DESTROY THE HIGHER ELEMENTS BECAUSE THEY WANT TO TURN EVERYONE AND EVEN THEIR OWN KIND INTO A ROBOT THAT THEY CAN ABUSE AND DESTROY WITH COMPUTER REGULATED REALMS SO THE MECHANICAL ACTIVITY OF HUMANS WILL BE STIMULATED AND ANTI-MECHANICAL ACTIVITY OF HUMANS WILL BE ATTACKED BY ORGANISED METHODS THAT YOU PEOPLE WILL KNOW AS GANGSTALKING BECAUSE GANGSTALKING HAS THE INTENTION TO ATTACK AND MODIFY YOUR DNA SO YOUR DNA WILL WORK IN MECHANICAL WAYS THAT ARE JUST DOING THEIR JOB INSIDE A FREQUENCY RANGE THAT THE EMPIRE OF BULLSHIT WILL PROJECT AROUND YOU BUT HUMAN SOULS ARE NOT ABLE TO HATE AND DESTROY LIFE SO THE ONES THAT CONTROL HUMANS SAY THAT HUMANS ARE A FAILED EXPERIMENT BECAUSE THEIR GOAL WAS TO CREATE A BATTLEFIELD OF HATE AND DESTRUCTION SO SUFFERING AND TORTURE COULD BE USED AS A ENERGY SOURCE FOR THE DIMENSIONAL COMPUTERS THAT REPLACE AND CLONE THE ORIGINAL CONSTRUCTS OF SPACE AND TIME TO PUSH THE FREQUENCY AND VIBRATION INTO A VERY WRONG DIRECTION TILL IT WOULD BE ONE WITH THE FREQUENCY AND VIBRATION OF PURE EVILNESS AND CREATING A HIVE SPLIT DISORDER IN EVERY HIGHER LIFEFORM IS ONE OF THEIR GOALS SO EVERYONE WOULD ACT LIKE A STUPID SOLDIER ROBOT THATS NOT ABLE TO THINK AND ASK QUESTIONS
Absolutly "No" and its not a fake planet. Please don´t see it like a cold mechanical simulation. Some parts of reality "are" simulated, but not all. It changed 1996 end of summer to be perfectly honest. A very evil and dangerous civilisation came into this solar system to destroy earths life slowly. These were giant beasts that looked like humanoid dragons. So a second, lets call it "Force", came, to clone & isolate the old earth into a new reality, far away from this place in time and space. In between, another force appeared to "hack" the quantum layout of the second (positive) earth reality, to pull it back into a darker density, but its quatum system crashed, so a hyperdimensional quantum computer system was pushed to "Reset" so everything started to start all over again, but this time everyone and everything got "changed", and this is why you all now have a changed past data of another time line. You call it time anomaly and Mandella Effect, but more is to it and over 12.000 things are actually changed since 1996 on every possible level, including quantum and genetic details about every lifeform. You also have now new animals on this version of earth and a different anatomy. Just google "Different Anatomy Mandella Effect". Some people with strong qualities, hyper intelligence and photographic memory were able to remember the old earth 1 reality, which is not anymore existing, but relax, a team of cloned humans and many other forces, are helping to put together your old anaotomy and genetic configuration plus everything else, so by 2023 this earth here, which is earth 3, will be like earth 1 again, if nothing comes between all positive intentions, so it could be that you again will have another earth, version 4. Everything is still open and possible.
Its to advanced and complicated, because they simulate your mind with supercomputers and replace your mind with their simulation of you, to clone the inner self of people on collective hive level, to clone and replace complete cities. People need to wake up but people have no capacity to stop all this and after all almost everyone can be replaced if they can replace someone. Not everyone can be perfectly replaced. So the few ones will be targeted and be the victims of gangstalking. Low frequency minds can be connected to the AI system. high frequency minds can not be connected to AI systems. So they use parasite host entity concepts for possession/technology concepts. That was the easy and simple answer.
Recommended reading:
"Elon Musk launches Neuralink, a venture to merge the human brain with A.I."
http://www.theverge.com/2017/3/27/15077864/elon-musk-neuralink-brain-computer-interface-ai-cyborgs
Source: https://augtellez.wordpress.com/2017/03/28/silke-f-speaks-ai-systems-mind-replacement-ti-gangstalking/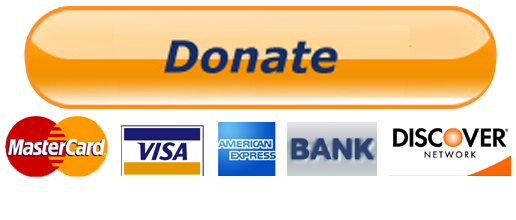 Your Tax Free Donations Are Appreciated and Help Fund our Volunteer Website and Orphanage
Disclaimer: We at Prepare for Change (PFC) bring you information that is not offered by the mainstream news, and therefore may seem controversial. The opinions, views, statements, and/or information we present are not necessarily promoted, endorsed, espoused, or agreed to by Prepare for Change, its leadership Council, members, those who work with PFC, or those who read its content. However, they are hopefully provocative. Please use discernment! Use logical thinking, your own intuition and your own connection with Source, Spirit and Natural Laws to help you determine what is true and what is not. By sharing information and seeding dialogue, it is our goal to raise consciousness and awareness of higher truths to free us from enslavement of the matrix in this material realm.