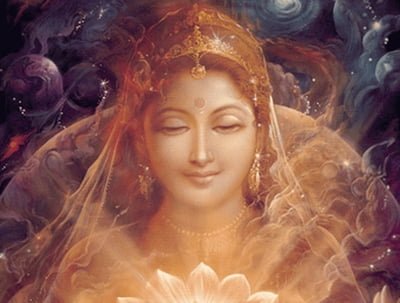 Caveat
TZ here; At this time, due to the increased Light upon and around Gaia and the ongoing cleansing of the plasma, etheric, and astral planes channeling has become easier and the clarity of the material is higher than it was a couple of years ago. Regarding this particular channel her work has always been excellent and the wisdom and unconditional love that saturate these radio shows (An Hour with an Angel and Heavenly Blessings) is unmistakable.
However, I am obliged to inform that because this is channeled material reader discretion is advised.
The heading of this piece is the only way that I can interpret one aspect of what Divine Mother wants to tell us in this recent message. I'm sure that you too will agree with me on this when you hear Her exact words.
Anything that exists begins with the dream of it. We all know this to be true. If I want to bake a blueberry pie, it's because the thought of – idea of it first pops into my head and then if my intention is to do so I go about gathering the ingredients etc. We are co-creators of the blueprint for Nova Gaia along with the entire Co of heaven. Without us continuing our dreaming process on a daily basis – uniting in our meditations towards Peace on Earth and The Event it could not happen. Like Cobra says regularly Goddess wants Peace and peace there will be. When Divine Mother dreams of something then it takes place. All of the legions of Light set about creating Her Dream. Because of this we can know without a shadow of a doubt that we shall have worldwide peace and abundance for all of mankind shortly.
She tells us "Your purpose is to dream – when you dream you are participating with Me….in the bringing forth of your nova life on Nova Terra Gaia Earth….
Dreaming performs an essential function of creation….it is the beginning phase of intent but more than that – it is where we conjoin blissfully together where our energies are merging together dancing together…. Do not delineate – divide up – ALL dreaming counts – don't break up dreaming and do n0t stop.
On February 26th James Gilliland asked the following questions in his monthly letter. I feel that these are questions that each one of us needs to ask ourselves right now if we truly want to be co-creators with Divine Mother in the anchoring of Peace on Gaia.
Are we going to be a part of the clean up or continue making messes? Are we going to continue in the division and separation game or bring about cooperation and unity? Will we add to the psychic turbulence or find peace within ourselves, as well as the courage and determination to take back our power?
https://prepareforchange.net/transcending-the-psychic-sludge-by-james-gilliland/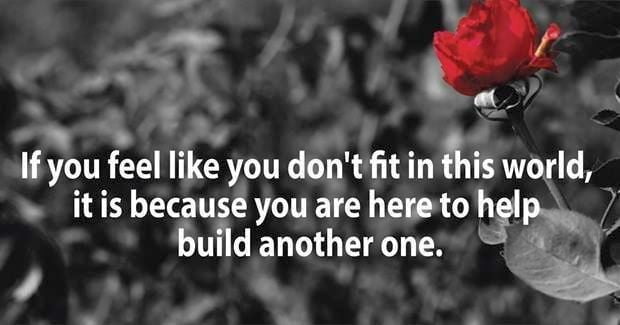 3D is GONE – What Seems to Remain is Falling Apart
During my studies in the 90's to become a relaxation teacher we sometimes used a method of hypnosis whereby if someone wanted to leave an old habit like smoking behind they would sit in a relaxed state and see an inner picture of themselves smoking and frame it and then see how it faded from colour to black and white. They would then replace this habit with another healthier one like drinking a glass of water and would strengthen this new habit by seeing this picture in full vibrant colour.
Divine Mother was very clear when she spoke about the 3D world we have left behind. It's gone She said.
"Your old 3rd is gone. Think of it as though you are watching a black & white 1920s film and the reel or the film is shredding. Let it shred. Let it be. Leave that to others. That is not what I am here to talk to you about.

Yes, as the channel has said, I have been saying to her, "We are offering you, we are gifting you, we are giving you… we are giving you complete access to the entire Warehouse of Heaven. Stop just thinking about your allowance! Stop thinking and dreaming small! Come and dream with me, not because I demand or command it – although I would certainly love it and enjoy it. Do it because it is your essence as well. It is what you are fully capable and competent of, and it is what you are bringing forth."
So whatever still plays on your mind that you absolutely dislike and want to see an end to, then how about seeing inner pictures of these things whether it be Monsanto spraying crops or children being vaccinated etc. see these phenomena fading away and instead focus on brightly coloured visions of everything you want to see in your Nova Gaia experience. This is the way we are working in tandem with Divine Mother to bring in the new now as quickly as possible.
In the Blink of an Eye!
Beautiful Suzanne Maresca who asks the questions to the Divine Being that Linda Dillon is currently channeling on this show Heavenly Blessings (Steve Beckow plays that role on the show entitled An Hour with An Angel) then asks Divine Mother (UUM – Universal Mother Mary) the following;
UMM Now, dearest Suzi, where do you wish to begin?
Suzi: Oh wow, thanks Mom! I am so happy that you've come to offer us this encouragement and I am feeling like the mischievous child who wants to say, "Now, how does it look now that everything is in place, the transformation of the planet? Is there a blink of an eye divergence of reality coming?
If I'm understanding you, what we no longer pay attention to will fade from awareness and eventually our reality? So, putting our collective attention on one another with no concern for the uncomfortable behaviours of others could be a challenge for some.?
UUM ………Now you say to me, "Mother, is it the blink of an eye?" It is already underway. I could tease you and say it is in the blink of a divine eye – the all-seeing eye, Horus' eye – but I won't do that. It is in the blink of an eye.
Have you ever gone to bed feeling achy and sick and headachy and with a fever, and you just feel terrible? And so you go to bed and you pull the covers up, perhaps you take some silver or vitamin C, and you go to bed and you hope for the best – and you wake up feeling light as rain, full of vim and vigour and ready to set the world on fire. That is what is happening right now.
Suzi: Hmmm… so we're almost there, we're very close…
UMM: You are as close as your eyelashes!
A Final Reminder from Goddess – Mother
"I am reactivating the Tsunami of Love to wash away and complete what we have begun together – not to end anything, but it is a new chapter of existence! So think of it as the rinse-off, and I am rinsing you and immersing you and buoying you up with my love"
Radio Show;
Heavenly Blessings ~ Universal Mother Mary: Keep Dreaming!
http://inlightuniversal.com/heavenly-blessings-universal-mother-mary-keep-dreaming/
Transcript;
http://goldenageofgaia.com/2017/05/14/video-universal-mother-marys-mothers-day-2017-message-moms-gift-to-us/
Therese Zumi
Posted on PFC 16th of May 2017 at 1803 PM CEST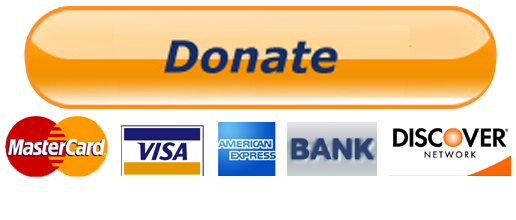 Your Tax Free Donations Are Appreciated and Help Fund our Volunteer Website and Orphanage
Disclaimer: We at Prepare for Change (PFC) bring you information that is not offered by the mainstream news, and therefore may seem controversial. The opinions, views, statements, and/or information we present are not necessarily promoted, endorsed, espoused, or agreed to by Prepare for Change, its leadership Council, members, those who work with PFC, or those who read its content. However, they are hopefully provocative. Please use discernment! Use logical thinking, your own intuition and your own connection with Source, Spirit and Natural Laws to help you determine what is true and what is not. By sharing information and seeding dialogue, it is our goal to raise consciousness and awareness of higher truths to free us from enslavement of the matrix in this material realm.