2018: World must save Holy City from Israel, fearlessly confront false claims, challenge cruelty and expose the lies. Campaigners for justice, including civil society in all countries, need to re-frame Palestine-Israel narrative and demolish Zionist fantasy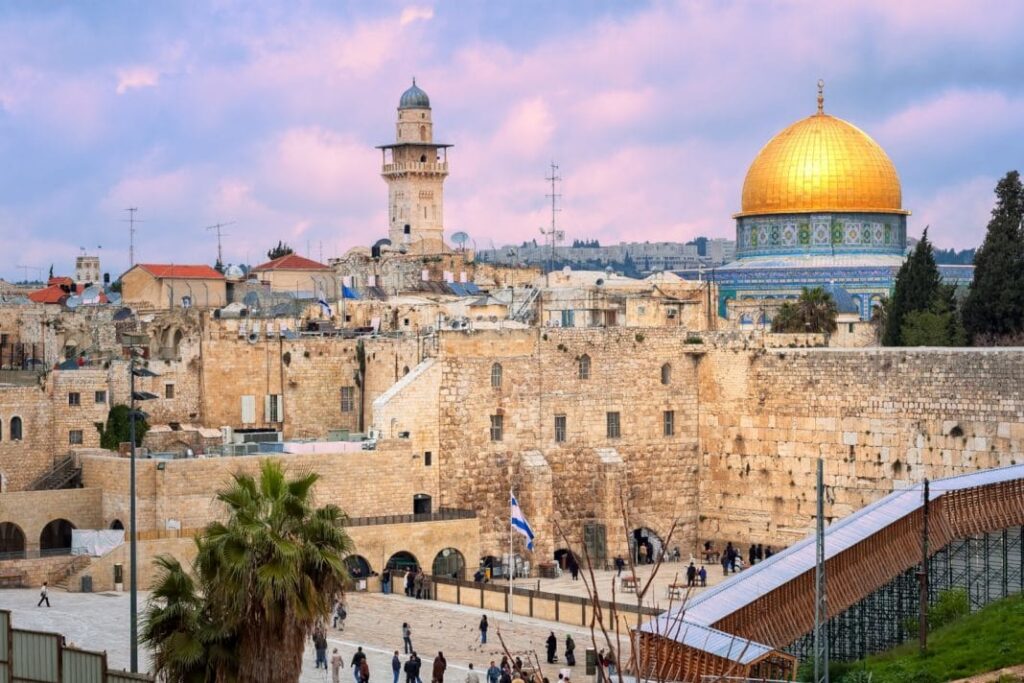 Everyone who has been there is charmed by this exquisite city of great antiquity. It has survived two dozen wars and is the focal point for the two peoples – Palestinians and Jews – and the three religions, Judaism, Islam and Christianity.
Its many holy places are a magnet to the faithful of all denominations from all corners of the world, which is why Jerusalem was designated an international city under separate management in the UN's 1947 Partition Plan.
But Israel's ongoing military occupation and annexation mean that countless Christian and Muslim Palestinians – even those living just outside the city – have been unable to visit their holy places for many years. And travellers from outside the Holy Land have to endure the obnoxious interference of Israeli security if they wish to set foot in Palestine and the old city.
Zionists claim Jerusalem is theirs by right. Actually, it was already 2000 years old and an established, fortified city when captured by King David. It dates back 5000 years and the name is derived from Uru-Shalem, meaning "founded by Shalem (the Canaanite God of Dusk)".
A potted history looks like this. Jerusalem, in its 'City of David' form, lasted only 73 years. In 928BC the Kingdom divided into Israel and Judah, and in 597BC the Babylonians conquered the city and destroyed Solomon's temple.
The Jews recaptured it in 164BC but finally lost it to the Roman Empire in 63BC. Before the present troubles the Jews, in total, controlled Jerusalem for some 500 years compared to the 1,200+ years it was subsequently ruled by Muslims and the 2000 years, or thereabouts, it originally belonged to the Canaanites.
A burning issue today is the control of, and access to, the Temple Mount, the holiest site in Judaism, the third holiest in Islam after Mecca and Medina, and the centre of Christian belief. Here, according to Biblical tradition, Solomon built the first temple, completed in 953BC but destroyed by the Babylonians in 586BC. After years in exile the Jews built their second temple, which was destroyed by the Romans under Titus in 70AD. When the Jews rebelled against Roman occupation a second time Hadrian barred them from the city.
The 4th century, when Jerusalem became a Christian city, saw the building of the Church of the Holy Sepulchre. The Persians came and went, leaving a trail of destruction. Then, after the Islamic conquest in 690, two major shrines were constructed over the ruins of the earlier temples, the Dome of the Rock, from which Muhammed is said to have ascended to Heaven, and the Al-Aqsa Mosque. The Crusaders re-took Jerusalem in 1099 and The Temple Mount became the headquarters of the Knights Templar. In 1187 Saladin ended the Crusader Kingdom and restored the city to Islam while allowing Jews and Christians to remain.
Israel is glaringly racist
Today Jewish religious groups want control of the site for their spiritual centre and for a third temple to be built in accordance with ancient prophecies. Their plans threaten the Muslim shrines and only serve to keep political tension boiling.
What of the Arabs who chose to stay while the ever-expanding state of Israel annexed and swallowed up their lands? In the West citizenship and nationality mean much the same thing, but in the new Israel it's very different. Citizenship may be held by Arabs as well as Jews. Nationality, however, bestows greater rights than citizenship and is exclusively for Jews. Only Jews can be 'nationals' of Israel, and their nationality rights are granted by the Law of Return.
By the same token the national lands in Israel don't belong to the people, unless they happen to be Jews. The land becomes 'national' land through purchase or confiscation by the Jewish National Fund in a process called "redeeming the land". It's a concept taken from the Bible – except that the State, rather than God, returns the Jewish people from 'exile' and re-unites them with the Biblical lands which, magically, have become their inalienable and exclusive property.
So the racist nature of Israel is brazen, and the setting up of a political party to campaign for a secular state to represent all of the people equally, is banned by law. It is plainly not the liberal western-style democracy they would have us believe.
And Article 49 of the Fourth Geneva Convention forbids an occupying power to deport or transfer parts of its own civilian population into the territory it occupies. The International Criminal Court, set up in 1998, regards such practice as a war crime. But because Israel, along with Iraq and the US, didn't sign up to the ICC it feels free to carry on with its settlement programme regardless.
Genuine settlers come in friendship and with consent. But Israeli settlers are mostly hardline religious squatters who support their own government's use of violence against Palestinian civilians. Their settlements are usually fortified colonies with gun towers, mine-strewn death strips and army back-up. No doubt they appear heroic in Israeli eyes but are offensive to the Palestinians and breach all international understanding of what constitutes acceptable behaviour.
Theft of Jerusalem and the entire Holy Land is almost complete
Israel is the most-favoured ally of the world's most powerful nation, from which it receives $3-4 billion a year in military and economic aid. It has become a military super-power and is the third largest manufacturer of arms, the fourth largest nuclear power, and the strongest economic power in the region. And in Palestine it is the Occupying Power.
Israel, which never declared its borders, has been formally recognised by the Palestinians and the Arab League within the internationally recognised 'Green Line' border. So it is not fighting for its existence as many of its supporters would have us believe. And if international law – and in particular the Fourth Geneva Convention – were enforced the Occupation would collapse under the weight of its illegality.
As things stand Israel has all but succeeded in making its illegal Occupation permanent. There is no sign on the ground that Israel is willing to hand back enough land and relinquish enough control for a truly viable Palestinian state to be established. On the contrary, annexation of "Greater Jerusalem" continues as does squatter settlement construction. The 'Apartheid' Wall still bites deep into Palestinian territory and steals Palestinian resources. Israel clearly intends to retain control of the entire country while shunting the Palestinians into an evermore whittled-down, non-viable, semi-sovereign, non-militarised mini-state denied free access to the outside world.
"This is no time for shallow diplomacy…"
Religion and Church clearly have a challenging and often dangerous part to play in the Holy Land's front line. The Church sees its job not so much to offer political solutions but to ask each man or woman, whatever their status, to respect the rights and dignity of all human beings. Where politics violates those rights the Church feels it must take steps to protect the weak and the oppressed, and deal with injustice regardless of who commits it. The churches in Palestine operate in a hostile environment that's a world away from cosy church life in England.
Politicians meanwhile condemn Palestinian terrorism in the shrillest terms. But they seem to forget that terrorism includes violence by the state against people not directly involved in the conflict – acts like confiscation, bombing civilians, collective punishment, kidnapping, torture, assassinations and imprisonment without trial.
The guilty parties are not only those who plan and carry out the atrocities but the politicians themselves, who create the injustices that provoke terrorism then use slogans like "the war on terror" to somehow justify their perverse policies.
A few months ago we were shocked by the anguished cry for help from the National Coalition of Christian Organizations in Palestine in their open letter to the World Council of Churches and the ecumenical movement, signed by over 30 organisations in Jerusalem, the West Bank and Gaza.
They had issued a similarly desperate plea 10 years earlier but since then matters have gone from very bad to much worse. Their latest message was frighteningly stark. "Things are beyond urgent. We are on the verge of a catastrophic collapse. The current status-quo is unsustainable. This could be our last chance to achieve a just peace. As a Palestinian Christian community, this could be our last opportunity to save the Christian presence in this land."
The message stated specifically: "We stand in front of an impasse and we have reached a deadlock. Despite all the promises, endless summits, UN resolutions, religious and lay leader's callings, Palestinians are still yearning for their freedom and independence, and seeking justice and equality."
They stressed that religious extremism is on the rise, with religious minorities paying a heavy price. "We need brave women and men who are willing to stand in the forefront. This is no time for shallow diplomacy, Christians."
Response from the WCC has been silence or meaningless woffle. The Pope's feeble contribution was: "Let us pray that the will to resume dialogue may prevail between the parties and that a negotiated solution can finally be reached…." Negotiations? Between a srong party and a weak and demoralised party? Has Christ's vicar on earth no brighter idea than that? What's wrong with the rule of law and the dispensing of justice?
US Ambassador David Friedman has just told everybody: "Israel has made it clear that they will not engage [in the peace process] under the sponsorship of any other nation….. Only the United States has the regional credibility to bring forward a historic peace agreement. There is no path around the United States." This breathtaking arrogance in the wake of America's dishonest track record illustrates why both nations are so hated. But the Trump administration obviously intends to continue providing diplomatic cover while Israel carries on thieving and slaughtering.
The Bishop of Liverpool, Paul Bayes, said he regretted that people who call themselves evangelical in the US seem to be uncritically accepting positions taken by Trump and his allies.
Justin Welby, the archbishop of Canterbury, said he could not comprehend the strength of support for Trump among conservative evangelicals in the US. "I really genuinely do not understand where that is coming from." In his Christmas Day sermon at Canterbury Cathedral, Welby criticised "populist leaders that deceive" their people, in comments interpreted as taking a swipe at Trump.
And we know what Palestinian Christian churches and many others think of Christian Zionist doctrines. They regard them "as false teaching that corrupts the biblical message of love, justice and reconciliation" and instead "advance racial exclusivity and perpetual war".
But I do not hear the Christian churches in the West saying with one powerful voice: "Enough! Jerusalem is as much ours as anyone else's." They seem content to grovel and cave in under Zionist diktats, and not make waves. But time has run out. They will soom be saying goodbye forever to the wellspring of their faith, Jerusalem.
The craven United Nations and the International Criminal Court also need to find their backbone and show us they are fit for purpose. Vetoes by the US that smother action and block justice must be overridden.
And it's time to robustly confront all claims to Jerusalem by Israelis who have no ancestral links to the biblical lands. Appeasing the imposters must end.
Re-frame the argument!
I can't remember where I saw these words or who wrote them but I scribbled them down because they so eloquently spoke my own thoughts. "The most basic form of deception is fabricating the false symmetry between occupier and occupied, oppressor and victim. The violence of the powerful Israeli occupation army using live ammunition, tanks and helicopter gunships is equated with Palestinians protesting against the loss of their rights, lands and lives."
On one of my visits to Jerusalem I arranged to go on a tour of house demolition sites, an excellent programme for journalists and students run by ICAHD (the Israeli Committee against House Demolitions). In any debate, they explained, the party that succeeds in framing the issue most effectively usually wins. By determining the parameters of the discussion, the issues to be addressed and the terms to be used, the framer controls the process. Opponents are forced merely to respond, lacking the 'space' to present a coherent and persuasive framing of their own and therefore appearing defensive, inarticulate and unconvincing. The Israelis make sure they frame everything. Consequently the Palestinians are always on the back foot and end up losers in the war of words and in any peace negotiations.
So the answer is to re-frame this unequal situation, changing focus and perspective, laying bare the underlying causes, exposing the lies, addressing the fundamental needs and grievances of each party and offering an honest, just solution. The peace movement therefore ought to
Put the official Israeli framing into words that make it crystal clear to people in Israel and abroad where Israeli policies come from and where they are leading.
Show how Israel's framing is used to justify its expansionist ambitions and to blame the Palestinian victim, while deflecting accountability from itself.
Offer an alternative framing based on truth, from which a just peace can be built.
Alas, I haven't noticed Palestinian negotiators doing this. Yet re-framing to embrace the possibilities for justice, peace, security, self-determination and economic development would surely be more appealing than any framing, like Israel's, based solely on Israel's "security" needs and no-one else's.
Source: https://www.veteranstoday.com/2017/12/29/jerusalem-belongs-to-us-all/?utm_source=Dec.+30+2017.&utm_campaign=VT+Newsletter&utm_medium=email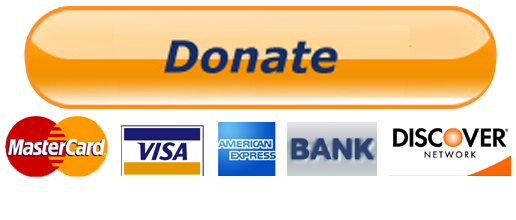 Your Tax Free Donations Are Appreciated and Help Fund our Volunteer Website and Orphanage
Disclaimer: We at Prepare for Change (PFC) bring you information that is not offered by the mainstream news, and therefore may seem controversial. The opinions, views, statements, and/or information we present are not necessarily promoted, endorsed, espoused, or agreed to by Prepare for Change, its leadership Council, members, those who work with PFC, or those who read its content. However, they are hopefully provocative. Please use discernment! Use logical thinking, your own intuition and your own connection with Source, Spirit and Natural Laws to help you determine what is true and what is not. By sharing information and seeding dialogue, it is our goal to raise consciousness and awareness of higher truths to free us from enslavement of the matrix in this material realm.