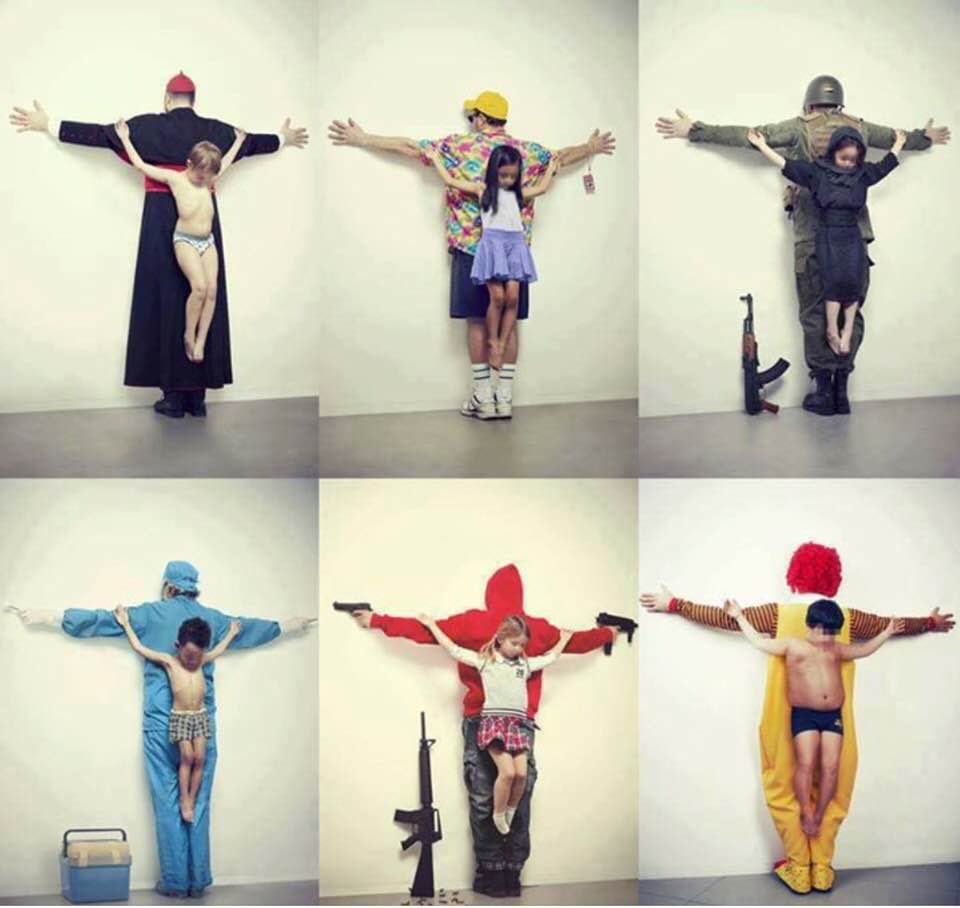 I saw this a moment ago on a readers page and felt that the message given here could not be made stronger by a million words. The saying that we have 'a picture speaks louder than words' is truly applicable here: Congratulations to the artist who created these powerful pictures. Thanks Sanela for sharing. Namaste TZ
Here the explanatory text in English
Cuban Artist Erik Ravelo referred to violence against children.
The first picture symbolizes pedophilia in the Catholic Church.
Second-sexual exploitation of minors in Thailand.
Third-child war victims in Syria.
Fourth-illegal trade in child organs in poor African countries.
Fifth-victims among children during attacks with firearms in the United States.
Sixth-in my opinion, the most dangerous – represents the role of fast food in youth obesity and their subsequent (premature) death.
Therese Zumi