Akhenaten was one of ancient Egypt's most influential and controversial pharaohs. He is considered one of the world's most important religious innovators. He was a Pharaoh of the Eighteenth dynasty and he was the father of Tutankhamun, husband to Queen Nefertiti.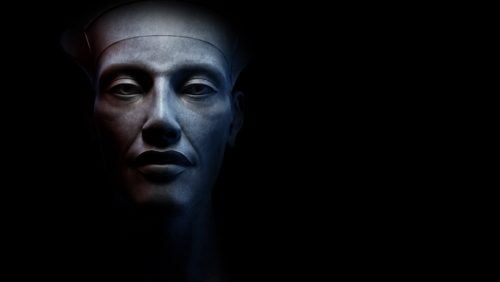 "Akhen-Aton" of ancient Egypt (also known as Amenhotep IV, King of Egypt, 14th Century, B.C.). Those powerful, darkly-motivated elite would-be kings who have always controlled the official version of History (toward their own political, people-controlling ends) have tried their best to confuse the truth and bury Akhenaton in anonymity. However, Akhenaton's introduction to the concept of there being ONE God – "The One Light, Aton, of the God-Source" – to the consciousness of the people of his time, who were otherwise running around worshiping many gods under the controlling direction of a ruling priest class, can nevertheless be discerned if enough effort is put into historical digging into the right archives.
For an excellent reference work of eye-opening scholarship on this subject, the interested reader is referred to the gem of a book called The Garden of Aton by Nora Boyles. In the Introduction to her work, Nora says: "The name Aton is very unfamiliar to the ears of Westerners. Therefore, I set about to discover, insofar as possible, a record of this name in history. The first series of articles in this volume will reveal to the careful student how God's name, Aton, came to be lost to us, and its rightful and historical place in the first pages of our Scriptures. When you know God's name at the beginning, it is easier to recognize Him at the ending of the cycle!"
Previous to Akhenaton's "threatening" teachings, there existed the old multi-god religion of Amun-Ra, wherein the common folk were kept in their "place" by a powerful, controlling priesthood who went to great lengths to preserve the status quo – naturally. (Note that, except for the names, nothing much changes over the centuries, does it?!) As Nora relates the details:
"Akhenaton had tried to reform the religion in Egypt, aimed at the extirpation of the cult of Amun-Ra, removing names from monuments, etc. His movement failed. The powerful priesthood of Amun-Ra hated him [no surprise here], and his 'neglect of Egypt's empire' antagonised the army. There is some speculation that the king and his wife, Nefertiti, were murdered [the tried-and-true solution to a pesky problem]. In any event, Akhenaton's reign came to an abrupt end. Soon after Akhenaton's death, his memory was thoroughly removed and the capitol was returned to Thebes.
"Nefertiti and Akhenaton's children were all daughters. Therefore, when the king died, it was a son-in-law, Tutanhaten, who became king. He made peace with the priests at Thebes [as would any "politician" out to protect his backside], and changed his name to Tutankhamen. He is probably best known by the name 'King Tut'.
"Because the 'memory of Akhenaton and Aton were removed from the records of Egypt', it was not until the archaeological find at Tell El-Amarna that much was known about Akhenaton and Aton (at least in the West). The site of Akhenaton's administration was discovered in 1887….
"The argument still rages among scholars as to the nature of Aton. Many still believe, or interpret the information to show, that Aton was a new Sun-god that Akhenaton attempted to use to overthrow the reigning 'gods of Egypt'."
Well, Nora's last sentence above says it all. So much for getting to the Truth when a judiciously limited (politically correct) interpretation of historical data is called for, especially if you want to keep your job, reputation, and paycheck in the so-called "professional" archaeological community!
Meanwhile Archangel Michael occult teachings brings the historical concept of the The One Light into a modern perspective when he comments upon the upcoming planetary transition in these terms:
"The physical, as it is developed, is only to serve for a brief time, but within is the greatest period of learning. It appears that ye are but tiny sparks. Ah, but you are most wondrous! For, as a tiny candle flame, we shall burst forth into an area that has never before known Light such as this, and we shall bring Light, even as the workers brought to ancient Egypt, The Light – the One Light of Aton, through Akhenaton…. The people had never seen it before. Some it blinded, for it was too bright. They did not, just as today, understand, because of its blinding Light. It was a thing to be feared and shunned, and many fell again into the comfort of the hiding places of darkness."
In a writing received by Dharma on Friday, June 30, 1989 and recorded in the early Phoenix Journal (#4) called Spiral to Economic Disaster, both the great power AND the great compassion of Aton are strikingly conveyed when He said, "…I AM ATON OF LIGHT. I AM THY SOURCE, CHILD. I HAVE SENT FORTH MINE SONS AND ANGELS UNTO THEE AND I COME FORTH UNTO THEE, LITTLE CHILDREN OF THE UNIVERSE, THAT YOU UNDERSTAND THY TRANSITION
"DO NOT WEEP AT THOSE WHO CHOOSE TO HEAR THEE NOT, FOR IT IS ME THEY REFUSE TO HEAR, FOR MY SONS AND ANGELS SPEAK IN MINE NAME. THEY ARE THE TRUMPETERS AND CLARIONS OF MY VOICE. I AM THY GOD, WITHOUT AND WITHIN, AND YE ARE BUT ENERGY FRAGMENTS WHICH I HAVE CHOSEN TO GO FORTH AND EXPERIENCE THE UNIVERSE OF MY CREATIONS. UNTO YE ARE GIVEN THE GIFTS OF LIFE AND CREATOR, BUT YE MISUSE OF THE PRECIOUS GIFTS…
"HEED CAREFULLY CHILDREN OF THE FLESH; YE ARE BUT ENERGY FRAGMENTS IN A PASSING INSTANT OF MINE THOUGHT. HE WHO DENIES TRUTH, DENIES ME. HE WHO DENIES ME WILL BE CAST FROM MY THOUGHTS TO EXPERIENCE THE VOID, FOR THY PERSECUTIONS OF MINE ONES IS COMING TO TERMINATION IN THY CURRENT TIME.
"THINK MOST CAREFULLY BEFORE YE PUT TO THE SIDE THESE WORDS, FOR THEY ARE MINE WORDS, AND AS I CREATE, THUSLY I SHALL DISSOLVE. YOUR TIME OF TREMBLING AND TERROR IS CLOSE IN THY TIME. YE ONES OF EARTH WILL HEED MY MESSENGERS' WARNINGS OR THE CONSEQUENCES ARE MIGHTY, FOR THAT WHICH HAS BEEN PERPETRATED UPON MINE MAGNIFICENT CREATIONS, IN DARKNESS, SHALL CEASE. IF YOU CHOOSE NOT TO HEAR, YE HAVE CHOSEN THE WAY OF THE VOID, AND WILL BE IN PERISHMENT WITHIN THE TIDES AND UPHEAVALS OF LABOR AND BIRTHING….
"I WEEP OVER THAT WHICH I HAVE PLACED INTO CREATION THAT HAS DEGRADED AND DEBAUCHED MINE OTHER WONDROUS AND BALANCED ENTITIES. IT IS THY GIFT OF FREEDOM OF CHOICE, FOR I GAVE THAT, TOO, UNTO YOU, BUT YE SHALL BEAR THE DIFFICULT ROAD IF YE HEED NOT THE CALL THAT MAKES OF THINE WAY, EASY AND BEAUTEOUS….
"THERE SHALL APPEAR UPON THE EARTH NEW PEOPLE WHO ARE NOT INDIGENOUS OF THE EARTH, AND THAT WHICH HAS NOT BEEN SEEN BEFORE. YE HAD BETTER TAKE NOTE….
"YE ARE IN GRAVE CIRCUMSTANCE AND I HAVE SENT MINE OTHER CHILDREN OF THE UNIVERSE AND THE VERY ANGELS OF MY REALMS TO ASSIST YE. REFUSE THEM IF YE CHOOSE, BUT KNOW 'TIS YOU WHO HAVE REFUSED. WALK WITH MY CHILDREN…AND YE SHALL WALK IN GLORY. THEY ARE COME TO SHOW YOU THE WAY; MINE SONS HAVE COME AGAIN TO RECLAIM MINE HOUSES.
"The very Earth Source has been seized with convulsions within her entrails, and she has belched forth that which is from within her interior – and, these things shall increase and increase. She has been in such great pain for such a great time, for thy Mother Earth that she is, is not without travail. Oh, and such is the pity of it, for man has been unmindful of her; and as she has nurtured him, fed him, clothed him, and mothered him, he has remained more and more unmindful of her….
"So be it that he has but added suffering unto insults which have been given unto the Mother Earth wherein man has had his birth into the physical parts of me….
"In this time of casting off, I rejoice that I shall make myself into newness, for I represent the Creation of Earth, for I become one with my creations – and ye have forgotten. Unto this end do I create!
"I have brought up races of men that they might become Gods, and that they might become wise creators also, and that they might become one with myself. This is every man's inheritance. Man shall be in no wise the poorer for having experienced in his growth. I am the Creator and I have created wisely, though I often weep at thine poor choices; and, I have sent man into all the worlds wherein there is life, and oh, precious ones, there are many! All who have gone forth from me have returned unto me richer and more glorious for their experiences.
"There is not place wherein is the form of man wherein is not the parts of me. I have divided myself into parts, and I have endowed each part with the part of myself, that which is eternal, infinite – and that part of me changes not but remains ever unchanged by anything which is or shall ever be.
"In my own timing shall I bring them all in again, to become again one with me, and they shall all be made whole. From the body of myself have I created all things, both of the land and of the sea, and of the air; and therein are the things, both of land and sea, and the words become manifest. The things which I command, appear, and they take form, and then I breathe into them, life. They are animated parts of me; and they cannot be less than the Gods, because I have created each after a likeness which I have conceived within my own being. It is the 'positive' that I am, and creation is the 'negative'.
"That part which ye 'see' is the part of me which is subject to change and which shall return to the elements from which it came. Not a person shall change the Law, nor shall he bring unto me one part of himself which is of the earth [that is, the material world], for I bring back unto me that which is eternal, and that which is of the earth I shake off. It gives me great joy to bring back that which I send out, for it is this for which I have made provision.
"Positive-negative, night-day, ah yes, there are two poles of force called 'life' – as in darkness and light, soul/spirit and body, LIFE AND DEATH. Many are the labels placed upon the 'positive' and 'negative'; yet there is only ONE AND THAT ONE IS ALL INCLUSIVE, FOR IT IS OF MYSELF AND FROM MYSELF THAT I HAVE CREATED ALL THINGS, AND FROM ONE SUBSTANCE HAVE ALL THINGS COME INTO BEING….
"For those who have been mindful of the Law and the Light, and worked therein, they shall be brought into a place of newness wherein is total Light. They shall be relieved of all stresses, for it is lawful to say that they shall be brought into the places wherein I AM, for I have prepared for them a place and I have provided well; and for this day I have provided. At no time do I forget the 'little ones' in darkness, for I have reached out within the darkness for them, and they have turned away and denied of me and of my messengers….
"SO BE IT FOR IT IS SO, AND I GIVE UNTO THESE WORDS THE SEAL WHICH IS OF GOD, FOR IT SHALL COME TO PASS IN THIS MANNER AS I HAVE GIVEN IT UNTO THEE. THE TIME HAS COME TO RISE FROM THY BEDDINGS AND CHOOSE OF THY PATH, LEST YE CHOOSE WRONGLY. I AWAIT THEE, FOR THE FINAL CURTAIN OF THIS CYCLE IS READY TO FALL – FOREVER. I CALL UPON YOU TO TAKE THE OFFERED HAND OF THY BRETHREN WHO HAVE AGAIN COME AMONG YOU TO LEAD THEE HOME.
"I URGE YOU TO TAKE GREAT CAUTION; I AM THY GOD. YE TURN FROM MY MESSENGERS AND MINE SONS SENT FORTH AGAIN UNTO YOU, AND DENY THESE WORDS, AND YE ERR BEYOND THY COMPREHENSION. SO BE IT. I AM."
Then, in The Rainbow Masters, Aton continues his impassioned plea with: "CHILDREN OF EARTH PLACE, MY LITTLE WAYWARD AND BLIND CHILDREN, IT IS TIME TO COME INTO KNOWLEDGE AND TRUTH, AND STOP OF YOUR SILLY GAMES, FOR YOUR HUMAN PLACEMENT, EARTH, CAN BEAR NO MORE, AND SHE SHALL BE GIVEN INTO THE REBIRTHING AND HEALING OF THOSE WOUNDS YOU HAVE PERPETRATED UPON HER BEING.
"YOU WERE SENT FORTH AS CARETAKERS OF THIS WONDROUS CREATION, AND YOU HAVE DESTROYED YOUR VERY LIFE SUBSTANCE. SO BE IT, FOR IT SHALL BE AS IT SHALL BE, AND THOSE WHO ARE WITH ME WILL BE WITH ME, AND THOSE WHO ARE NOT, SHALL MOVE WITH THE FALLEN ONES OF EVIL. SO IT IS, FOR NAUGHT OTHERWISE COULD IT BE."
"Know that the Brotherhood of the Seven Rays are your mentors, and man's individuality comes under the forces of the great Seven Rays of Life. One is guided by the powerful forces at work within these Rays. Each and all flow into conscious Life upon one of these Rays, and your Life experience is influenced by the Ray through which you descended.
"'The First Ray is the way of Leadership; the Second Ray is the way of Education; the Third Ray is the way of Philosophy; the Fourth Ray is the way of the Arts; the Fifth Ray is the way of Science; the Sixth Ray is the way of Devotion; and the Seventh Ray is the way of Ceremony….
"THE LORDS OF HEAVEN, THE ARCHANGELIC REALMS, CONVENE TO ASSIST. WE OF THE COSMIC COUNCILS AND GALACTIC COUNCILS ARE HERE TO ASSIST. YE HAVE IT 'ALL' AT THY DISPOSAL. BE HUMBLE, YES; EGOTISTICAL, NAY. UTILIZE IT, THAT WE MAY ACCOMPLISH OUR MOST HOLY TASK, BRETHREN. SO BE IT AND SELAH….
"I AM THAT ONE LIGHT – THE LIGHTED ONE. I AM THE MASTER TEACHER, 'COHAN' OF THE EIGHTH – THE ONE LIGHT FROM WHENCE ALL OTHER RAYS ARE BIRTHED. I AM ATON. I AM THE TEACHER OF THE SEVEN TEACHERS. YE HAVE THE UNIVERSAL HIERARCHY AT THY DISPOSAL, LITTLE ONES. LET US USE THE INPUT MOST WISELY, CHILDREN, THAT WE MAY ACCOMPLISH OUR TASK WITH INTEGRITY AND HONOR FOR THE GREAT CREATIONS OF THIS UNIVERSE. SO BE IT AND I PLACE OF MINE SEAL UPON THESE WORDS THAT THERE BE NO MISUNDERSTANDING THEREOF. MINE IS TO GIVE; THINE TO ACCEPT. SO BE IT AND SELAH. ATTEND THY TEACHERS WELL, FOR THEY SHALL SHOW OF THEE THE WAY."
———————————————————————————–
Other facts you should know about Akhenaten:
Here are some interesting facts about this controversial Pharaoh.
He was a Pharaoh of the Eighteenth dynasty of Egypt and ruled for 17 years.
Akhenaten was known as the "great heretic".
Early on in his reign, he was known as Amenhotep IV, but he changed his name to Akhenaten to reflect his close link with the new supreme deity of his making.
Akhenaten was married to Queen Nefertiti, one of the most famous of all ancient Egyptian women.
Nefertiti was one of the most influential queens. Paintings show her conducting religious ceremonies with Akhenaten as an equal.
Nefertiti's mummy was never found. Archaeologist June Fletcher claimed she found Nefertiti's badly-mutilated mummy in a side chamber of the Tomb of Amenhotep II in the Valley of the Kings. Most scholars are not convinced.
Akhenaten elevated Nefertiti to divine status. Scholars suggest that she may have been only 12 when married to Akhenaten.
Akhenaten halted foreign military campaigns and dramatically scaled down Egypt's military defenses.
He is noted for abandoning traditional Egyptian polytheism and introducing worship centered on the Aten.
Akhenaten claimed, "There is only one god, my father. I can approach him by day, by night."
Akhenaten could have been the first monotheist in all of history.
According to Egyptian Mythology, he descended from the gods who arrived on Earth at the time of Tep Zepi.
Even today people still believe that this Pharaoh did, in fact, come from "The Stars".
Akhenaten, upon becoming Pharaoh ordered all the iconography of previous gods to be removed.
According to writings by Akhenaten and poems that were written about him later on, he was visited by beings that descended from the sky, these beings told Akhenaten what he needed to do and how he needed to rule over his people.
Akhenaten claimed to be a direct descendant of Aten and regarded himself to be divine and was himself a God, but not only did he believe himself to be a god, the whole nation worshiped him like one.
Akhenaten ordered the construction of a new capital city which he called Amarna and he dedicated it to the sun.
Akhenaten instituted changes in art and culture and one of the most notable changes was how he would be publicly depicted, not as a strong "untouchable" Pharaoh, but as he really was, "weak" , elongated skull, long neck, sunken eyes, thick thighs, long fingers, backward-turned knee joints, a pot belly and female-like breasts.
After his reign, the city of  Amarna was abandoned and temples to the sun were destroyed, images of Akhenaten were deliberately defaced.
In 1907, the actual body of Akhenaten was discovered in Egypt's Valley of the Kings by British archaeologist Edward Ayrton.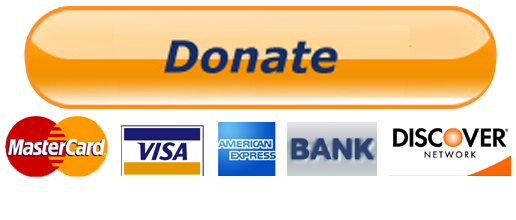 Your Tax Free Donations Are Appreciated and Help Fund our Volunteer Website and Orphanage
Disclaimer: We at Prepare for Change (PFC) bring you information that is not offered by the mainstream news, and therefore may seem controversial. The opinions, views, statements, and/or information we present are not necessarily promoted, endorsed, espoused, or agreed to by Prepare for Change, its leadership Council, members, those who work with PFC, or those who read its content. However, they are hopefully provocative. Please use discernment! Use logical thinking, your own intuition and your own connection with Source, Spirit and Natural Laws to help you determine what is true and what is not. By sharing information and seeding dialogue, it is our goal to raise consciousness and awareness of higher truths to free us from enslavement of the matrix in this material realm.