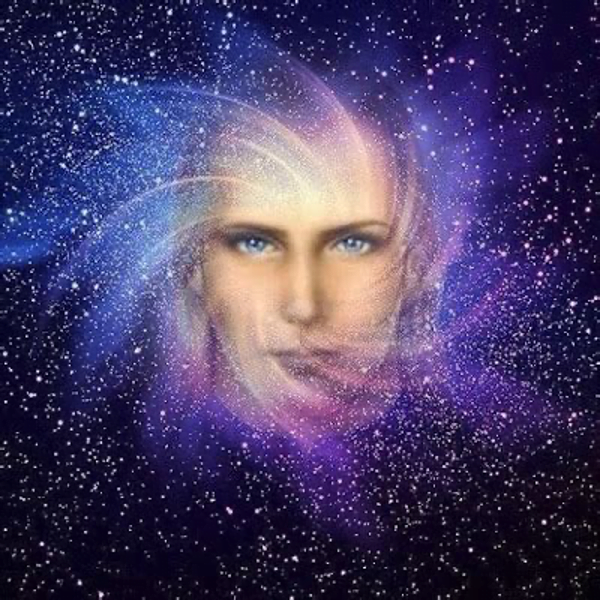 Source: Galactic Federation – SaVi
Hint*: This message is only meant for those to whom the contents positively resonate and equal to one's own inner truth. All other information, which does not resonate, just leave it unconsidered. In this regard you can also read the article below."
Please note: Of course, the article can and shall be shared often. But always reference to the source (author) and give a *hint how to handle this information (cosmic law).
Ashtar Sheran – May 11, 2020
Shan (Earth)/ ascension waves/ support/ awareness and activity
My dears on Shan (Earth),
We are seeing some turbulence on your planet. They are energy fields that are being released in the form of detachments as a result of the purification process. Different, independently running dynamics are involved here. To calm you down I will try to explain these dynamics to you so that you can better assess the situation.
Shan (Earth)
The liberation from Shan (Earth) develops in the most desired positive way. This means a purification of Shan (Earth) from all negative structures, energies and beings, but also in all of her body systems, which are similar to yours and are constructed in the same way as yours. She purifies herself from her core from the inside out and is constantly accompanied in this process by a special fleet. This cleansing happens in waves from the core of the earth, pushing everything outwards, which includes also to the surface – things that she wants to let go, she wants to transform.
As already provided to you in the last message, the liberation of the planet itself has priority, but since you are connected to it, it is also your own liberation consequently. However, only for those who can and want to accept it, with all the consequences. We observe free will – as you know. Remember that your planet has only loaned you your bodies. Therefore, this cleansing in waves also has effects on your own physical systems.
All those who are deeply connected with Shan (Earth) feel what they want and need to let go of. They see the shadows on their bodies and turn them into light. Therefore, more and more incarnated star siblings help Shan (Earth) in this purification, forming more and more swirling columns of light (vortexes), which anchor themselves more and more, strengthen and gradually expand. From our perspective, they are as powerful, luminous and strong as we have not seen them on your beautiful planet for a long time.
And this development also affects the surface population. The surface population is better able to accept the light and to let go of the old structures of the 3D matrix as well as to observe, to question and to become increasingly more active and aware. Help them, my dear ones, as they enter the space of their own inner work and move out of the seductions of your decaying artificial world.
In this phase, they need the knowledge that we give you with our messages. They need the support that you can give them and the security and prospects for the future peaceful, harmonious, love filled, radiant world. That is something they can hold on to during these days.
Ascension waves
This process of awakening is like a wave around your planet and it also triggers enormous waves of energy that show all the old emotions that want to be purified and transformed. These energy waves gradually detach you more and more from the old matrix.  The result is the division of the entire societal structure. We can see from our perspective how this division unfolds more and more across different levels.
It happens – even as those who have forgotten the Light are trying to stop it with their actions. But know that this detachment and transformation is the will of the Creator, whom we serve, and is, therefore, inevitable for all – and impossible to stop.
We see from our perspective, how Earth separates from the old vibration. This new Earth moves with the further rising vibration and all beings which have connected themselves deeply with it, move away from the old structures as well.  It is like a cell that divides… whereby one cell remains dirty and the new cell comes out cleaned and moves on. Your wonderful planet with the new vibration takes therefore, all those beings with it at the same time – what you call Ascension Waves. It shows its love for you, which you give to the Earth itself.  She (Shan) provides her body to all those who have chosen to ascend and actively work on themselves and their dark sides to transform them into light. This means that Earth itself supports all the beings of the three waves of ascension and moves them away from the old structures on its new body – all at the same time. Like a loving mother carrying her child out of the danger zone into another, safe area.
You can observe this development yourself.
Your environment is changing. Those who walk the path with you, who understand or want to understand what you are talking about and can accept this change, stay in your surroundings.
All those who cannot or do not want to accept it are moving further and further away from you until they avoid your surroundings altogether.
It does not matter whether they are friends, family, partners or colleagues. It is a natural process in which each being is given their own opportunity to freely make their own ascension in the current time or later. But do not worry. Everyone is taken care of and the perceived separation is only an illusion. Every ascended being can see all their loved ones again.
This of course also means that the beings who have forgotten the light have less and less space available to them and they therefore, try to intensify their actions. They now know that there is no escape for them. Our fleets and allies take care of each one, but we make sure that all others are spared.
Support
Remember that Shan (earth) also receives a lot of support during this time. In order to keep her stable on her way out of the shadows, she is being moved to another timeline by another special fleet, which is connected to the star Alcyone and the star Sirius A via the sun.
This also has an effect on the physical body systems and can lead to dizziness in the short term – or you have the feeling that your body shifts, you have sudden exhaustion, you have a need for sleep or the environment around you feels unstable for a short time.
In this moment you are at the intersection of two different dimensions, or timelines or you are in both or more at the same time. The Earth is supported and stabilized in this process by the star Alcyone from the Pleiades star system and the star Sirius A, and is increasingly adapted to the vibrations of the two planetary sister systems.
The beings who have forgotten the light cannot stay in these vibrational areas. This also includes all strongly negative influenced beings on the surface of the planet or beings who completely refuse to accept the light or who cannot or do not want to resolve their inner issues, whether physical or non-physical, it does not matter. They are slowly pulled out through this process, removed from the earth – they remain like shadows on the "old earth", while the "new earth" continues to move. Herewith, it is easier for us to remove the structures of the dark, low vibrating energies, but also dark entities, that exist in even deeper areas.
Stay attentive and active
The time is now, as you have been told already.
The time has come to be fully and "permanently active".  To continue to "unite", to continue networking and to connect with us, your sisters and brothers. To actively anchor the Galactic Codex on Shan (Earth) now. There will be no other time. The purification continues to gain momentum.
Those who have forgotten the Light have themselves unleashed another great wave of awakening, which they are trying to stop by their own means. We are positioned and have prepared for this with our allies.
So do not worry – stay "peaceful" and "relaxed" but be "alert" and "active" in networking in the background – because now is the time.
Herewith, I now finish my message
My deep love for you is without limits.
Your brother
Ashtar Sheran
Adonai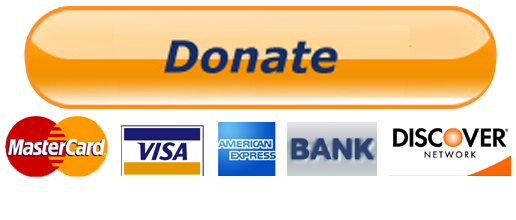 Your Tax Free Donations Are Appreciated and Help Fund our Volunteer Website and Orphanage
Disclaimer: We at Prepare for Change (PFC) bring you information that is not offered by the mainstream news, and therefore may seem controversial. The opinions, views, statements, and/or information we present are not necessarily promoted, endorsed, espoused, or agreed to by Prepare for Change, its leadership Council, members, those who work with PFC, or those who read its content. However, they are hopefully provocative. Please use discernment! Use logical thinking, your own intuition and your own connection with Source, Spirit and Natural Laws to help you determine what is true and what is not. By sharing information and seeding dialogue, it is our goal to raise consciousness and awareness of higher truths to free us from enslavement of the matrix in this material realm.