Source: Cobra Update http://2012portal.blogspot.com/
Timeline correction meditation on November 11th was quite successful with about 80,000 people meditating, and we have managed to stabilize the Ascension timeline to a certain degree.
Exactly at the moment of our meditation on November 11th at 11:11 am in Paris, the following movie was released, reaching an audience over 2 million strong:
https://translate.google.com/translate?hl=en&sl=hu&u=https://hirado.hu/kultura-eletmod/bulvar/cikk/2020/11/15/hires-szineszno-szallt-be-a-jarvannyal-kapcsolatos-alhirgyartasba&prev=search&pto=aue
https://www.france24.com/en/culture/20201118-hold-up-french-documentary-lends-voice-to-covid-19-conspiracy-theories
On November 11th, a Portuguese court has ruled that coronavirus PCR tests are not reliable and can not be grounds for quarantining people:
https://www.rt.com/op-ed/507937-covid-pcr-test-fail/
The following photo was taken at the center of the major energy vortex on Mt. Jade on Taiwan on November 11th: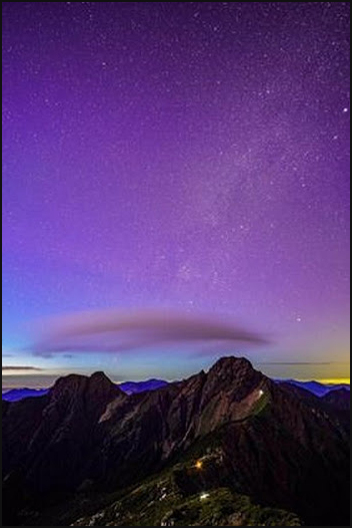 In the first days of December, the Light Forces have managed to clear all Chimera fleet from Near Earth Orbit: This is an important step towards the liberation of the planet, as now the Light Forces are able to use Near Earth Orbit much more freely for their liberation operations, and this has unleashed a huge amount of positive energy in Near Earth orbit. This energy has already precipitated towards the surface of the planet and resulted in disclosure attempts such as the following one:
https://www.rt.com/news/508962-israel-space-chief-alien-federation/
https://nypost.com/2020/12/07/aliens-in-hiding-until-mankind-is-ready-ex-israeli-space-head/
And in sample returns from the Moon and asteroid Ryugu:
https://www.space.com/china-chang-e-5-moon-orbit-docking-success
https://www.space.com/japan-hayabusa2-asteroid-samples-land-australia
Another attempt of nearspace flight is scheduled by Virgin Galactic for December 11th:
https://spacenews.com/virgin-galactic-prepares-for-low-key-first-spaceflight-from-new-mexico/
Artist groups are using this new Aquarian energy to plant monoliths across the globe, such as this one, not yet discovered by the mainstream media:
https://spaceweathergallery.com/indiv_upload.php?upload_id=170306
Crop circles have been appearing since September, hinting at our meditation on December 21st.
The first one is depicting the winter solstice:
http://www.cropcircleconnector.com/2020/chirton/chirton2020a.html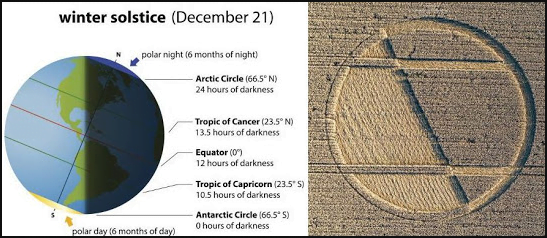 The second one is showing the astrological configuration at the moment of the grand conjunction on December 21st:
http://www.cropcircleconnector.com/2020/Ipuacu/Ipuacu2020a.html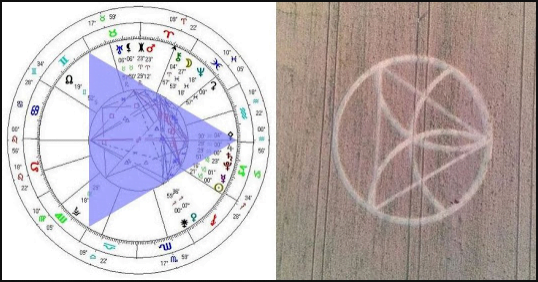 Asteroid Pallas has already entered Aquarius on December 7th, and the energies are slowly beginning to build for our main meditation and for official entry into the age of Aquarius on December 21st:
https://foreverconscious.com/the-great-conjunction-jupiter-and-saturn-align-in-aquarius-december-2020
https://stillnessinthestorm.com/2020/11/the-age-of-aquarius-awakening-the-divine-quantum-mind-humanitys-liberation/
https://strangesounds.org/2020/12/star-of-bethlehem-december-21-2020-winter-solstice.html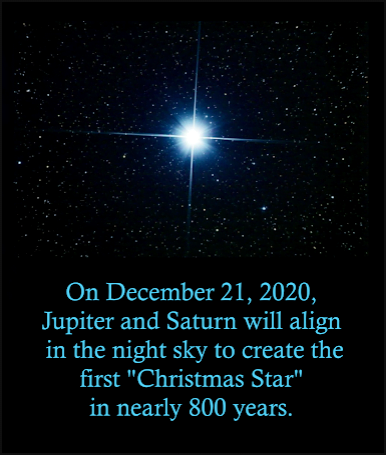 Until then, Pluto Eris square on December 10th, becoming exact at 22:06 UTC and a total Solar eclipse on December 14th at 16:14 UTC will be moments of great tension and therefore you can help stabilizing the planetary energy field with the Flower of Life meditation at those two moments if you feel so guided:
https://www.welovemassmeditation.com/2019/08/daily-flower-of-life-meditation.html
Saturn will enter Aquarius on December 17th at 05:04 UTC, and Jupiter will enter Aquarius a few days later on December 19th at 13:08 UTC. We will use the energy of Saturn and Jupiter entering Aquarius to meditate and visualize reaching the critical mass of over 144,000 people or more participating in our main meditation for the Age of Aquarius activation on December 21st.
Light Forces are asking as many people as possible to do these two preparatory booster meditations at the exact moment of the Aquarius ingress for Saturn and Jupiter
You can find the exact moment for both booster meditations for your time zone here for the first booster meditation:
https://www.timeanddate.com/worldclock/fixedtime.html?msg=Saturn+in+Aquarius%3A+Booster+Meditation&iso=20201217T0604&p1=195
And here for the second one:
https://www.timeanddate.com/worldclock/fixedtime.html?msg=Jupiter+in+Aquarius%3A+Booster+Meditation&iso=20201219T1408&p1=195
Instructions for both booster meditations are here:
1. Use your own technique to bring you to a relaxed state of consciousness.
2. State your intent to use this meditation as a tool to reach the critical mass of 144,000 people or more meditating for our Age of Aquarius Final Activation.
3. Invoke the Violet Flame from its primary source to place a circle of protection around you during and after the meditation. Ask it to transmute anything that does not serve the Light
4. Visualize a pillar of brilliant white Light emanating from the Cosmic Central Sun, then being distributed to Central Suns of all galaxies in this universe, then through M87 galaxy, then entering through the Galactic Central Sun of our Galaxy, then going through our Galaxy, then entering our Solar System and going through all beings of Light inside our Solar System and then through all beings on planet Earth and also through your body to the center of the Earth.
5. Visualize this Light activating Soul star chakras of millions upon millions of people, presenting them with the possibility of joining Age of Aquarius activation. Visualize those who feel so guided actually participating, their number far exceeding the critical mass, and the activation itself having a massive positive healing effect for all sentient beings on Earth and stabilizing the Age of Aquarius positive timeline.
---
While we are preparing for our meditation on December 21st, the final battle for the planet continues. The Light Forces are now clearing the Chimera underground bases with full force.
There is also a very intense nanotechnology war going on, where the Light forces are trying to remove the coronavirus with stardust technology, and the dark forces are using their counteractive nanoweapons to accelerate the spread of the virus:
https://juriskaza.medium.com/should-we-kill-all-viruses-on-the-planet-with-nanotech-c83ba13d089c
Despite all that, we are slowly getting closer to the herd immunity:
https://www.rt.com/russia/507942-half-moscow-residents-immune-covid/
Which can last for years or decades:
https://www.rt.com/op-ed/507123-civid-immunity-vaccine-coronavirus/
And with asymptomatic cases not being infectious:
https://www.rt.com/news/507402-wuhan-asymptomatic-cases-coronavirus-study/
All this paints a completely different picture of the pandemic:
https://markcrispinmiller.com/2020/11/the-greatest-hoax-ever-perpetrated-on-an-unsuspecting-public-dr-roger-hodkinson-cambridge-trained-pathologist-blasts-covid-measures-as-outrageous-in-a-private-meeting-with-canadian-offici/
https://www.globalresearch.ca/covid-19-rt-pcr-how-to-mislead-all-humanity-using-a-test-to-lock-down-society/5728483
https://cormandrostenreview.com/report/
https://www.theblaze.com/op-ed/horowitz-massive-danish-study-no-reduction-infection-rates
https://www.theblaze.com/op-ed/horowitz-new-information-on-airborne-transmission
https://www.acpjournals.org/doi/10.7326/M20-6817
The awakening is now going mainstream and the dark forces can not stop it anymore. What is happening now is that also people who are deep within the system are revolting against the system itself. This is exactly what was happening on planet X in the last three weeks before the liberation in 1999. It will take a little bit longer on Earth, but this is a very good indicator how close to the breakthrough we are.
Police are protesting against masks in Valencia:
https://markcrispinmiller.com/2020/12/police-in-valencia-march-in-protest-against-masks-and-covid-rules/
Police are supporting the protesters in Paris:
https://www.rt.com/news/507461-paris-police-helmets-protest/
Supreme court rules against the lockdowns in Austria:
https://www.armstrongeconomics.com/international-news/rule-of-law/austrian-supreme-court-has-ruled-against-covid-restrictions/
County sheriffs are refusing to follow lockdown orders in many counties in California, Colorado, Virginia:
https://www.zerohedge.com/political/california-sheriff-slams-gov-newsoms-dictatorial-lockdowns-wont-be-blackmailed-bullied-or
https://www.zerohedge.com/political/second-major-california-sheriff-openly-rebels-against-newsom-lockdown
https://www.americanthinker.com/blog/2020/11/emeveryem_sheriff_in_los_angeles_region_refusing_to_enforce_gavin_newsoms_covid_curfew.html
https://www.rumormillnews.com/cgi-bin/forum.cgi?read=159409
https://www.thegatewaypundit.com/2020/11/begins-orange-county-sacramento-el-dorado-county-sheriffs-will-not-enforce-gavin-newsoms-curfew-order/
https://www.activistpost.com/2020/11/colorado-county-refuses-to-enforce-lockdowns-as-civil-disobedience-spreads-across-america.html
https://www.zerohedge.com/political/virginia-county-rebels-against-gov-northams-lockdown-restrictions-declares-itself-first
Florida governor holds firm against mask enforcement:
https://www.thepatriotbrief.com/florida-governor-holds-firm-against-mandatory-mask-enforcement/
Florida requires all coronavirus test results to clearly display the number of amplification cycles used in testing:
https://www.zerohedge.com/medical/first-time-us-state-will-require-disclosure-pcr-test-cycle-data
And finally, forced vaccination law is abandoned in Denmark after days of strong public protests:
https://summit.news/2020/11/16/forced-vaccination-law-in-denmark-abandoned-after-public-protests/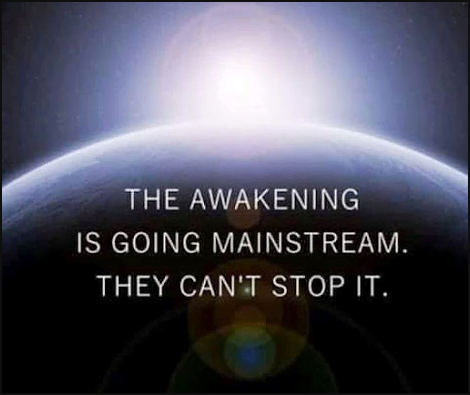 A new Cobra interview has been created to prepare us for our main Age of Aquarius meditation on December 21st.
You can read the transcript here:
https://www.welovemassmeditation.com/2020/12/interview-with-cobra-for-age-of-aquarius-final-activation.html
Or watch the Youtube video here:
Victory of the Light!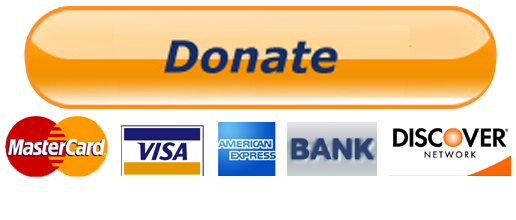 Your Tax Free Donations Are Appreciated and Help Fund our Volunteer Website and Orphanage
Disclaimer: We at Prepare for Change (PFC) bring you information that is not offered by the mainstream news, and therefore may seem controversial. The opinions, views, statements, and/or information we present are not necessarily promoted, endorsed, espoused, or agreed to by Prepare for Change, its leadership Council, members, those who work with PFC, or those who read its content. However, they are hopefully provocative. Please use discernment! Use logical thinking, your own intuition and your own connection with Source, Spirit and Natural Laws to help you determine what is true and what is not. By sharing information and seeding dialogue, it is our goal to raise consciousness and awareness of higher truths to free us from enslavement of the matrix in this material realm.