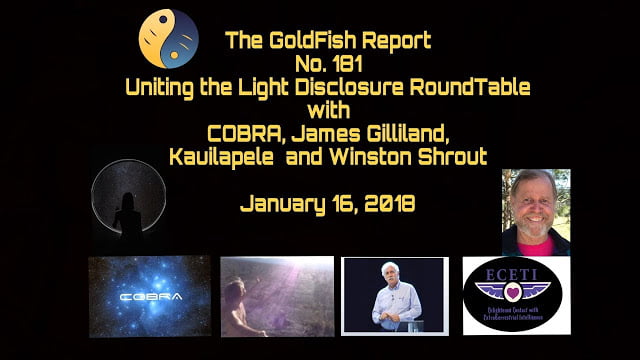 On the GoldFish Report No. 181- 'Uniting the Light' Disclosure RoundTable with COBRA, James Gilliland, Kauilapele, and Winston Shrout.
This exclusive RoundTable focuses on Extra-Terrestrial Disclosure, the status of disclosure, the players and obstacles in disclosure, and plans for First Contact. Videos of craft and other ET related material are shared and discussed.
For more information about James Gilliland and ECETI Ranch please visit http://www.eceti.org, to learn more about COBRA and The Resistance Movement visit http://2012portal.blogspot.com/.