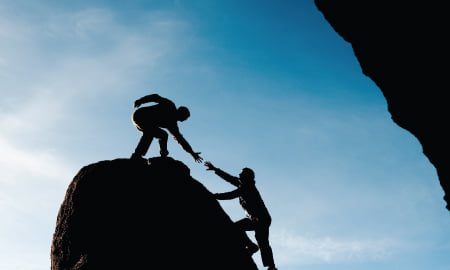 Whoever has the proper channels to make this message arrive its intended destination, Mankind wishes that you make that happen.
TO: Leaders of the Breakaway Civilizations
With respect,
We're writing this message to you with a vision. We, the surface humans that are aware of your existence, recognize and embrace the potential that lies in a future conciliation of our current displaced societies.
We acknowledge hereafter that the current rift that lies between us is obviously sand in the wheel  of our evolution, slowing down the quantum leap that we should have done long ago.
What happens is that one way or another, our current relation is one based on distrust and unleveled playing fields, which is based on the supposed ignorance by the masses of our planet of your existence, your stealth appropriation and use of assets and our workforce, which of course you depend less and less in face of your thousands of years ahead technological rift.
However we, the aware Humans, recognize that this current state of affairs is aberrant in the Galactic Context, which is openly based on balanced and honest relations between extremely leveled civilizations, despite all the differences of context and origins.
This proves to bring unlimited prosperity. Even on Earth the few experiments that worked out, where society was transparent and leveled proved to bring well being to most of the population in those "experiments".
We must understand that a "separate" civilization that takes advantage upon other is doomed to fail sooner or later because that's not the "standard" in the Universe. It's an anomaly.
We also know that anomalies sooner rather than later are deemed to be "fixed", either naturally or unnaturally, being the current situation on this solar system a blending of both we believe.
The point here is: the way things are now we have absolutely no chance of integrating with the greater Galactic Community. Neither will they accept a civilization who lives at the expense of another, neither will they accept ours with our current limited understanding and primitive behavior (collectively of course because there are a lot of "exceptions" out there, on both sides).
Should we remind you that, despite your great technological advancement you're pretty much confined to this solar system, and you're seen with distrust by other peaceful civilizations, which is limiting your ability to explore the cosmos and reach a broader understanding and knowledge. You also may live under constant siege since you spent your whole life fighting, on guard and preparing to defend from something which you probably came to realize it wasn't quite as you been told.
Moreover living for so long at our expense and taking advantage of the manufactured ignorance of the population on this planet, may have developed in you a sense of superiority and the thought of "you really don't have anything we need, we have everything provided to us".
But here's an outrageous idea: we may have many things to offer beside blood and sweat which has been the norm so far.
You may feel a certain degree of "freedom" inside the works of your society but please consider what you're about to read.
It's true Human societies have been enslaved and intellectually and spiritually strangled. It's true we collectively are fragmented, generally ignorant of our true nature and driven in our daily lifes by things you may see as "meaningless" through your eyes.
It's partially true but, because you really don't live among us, you also can't really see all the other things that make our society, which was poorly treated by so many other species along the ages, also beautiful and interesting.
You may also fail to see the things that you could gain in living "with us" instead of living "from us".
This change in perspective is necessary to torn down the wall which is keeping us in bondage instead of creating bonds.
The change in perspective has the potential to drive both of our societies into an endless stream of prosperity, mutual beneficial  trade, fulfilling lifes and jobs, fertile and pleasure social relations and general wellbeing for all.
You probably believe that all of this is wishful thinking, or maybe that the rift is just too big. Maybe you even think that we don't have what it takes and we give importance to things apparently irrelevant to you.
But MAYBE just because we, as Humans living on the surface, despite all the attempts to grind us down, STILL have a glimpse of the most beautiful things in the Universe, we are the ideal partnership for you.
And MAYBE, just MAYBE, because you have access to knowledge and technologies that could heal us and the planet faster than the eye can see, and many of you are still nevertheless Humans bond to us by your history and genetics,  you're the ideal partner for us.
See where I'm getting at?
Of course, for this partnership to work it should be preceded by your own disclosure.
You're probably afraid that we're too "primitive" to understand the context you've been living under and that we'll be incapable of forgiving once the truth comes out.
I can't speak for all Humans. But what I can say is that, under "normal" circumstances, if interferences and trauma based behavior are removed, most Humans tend to forgive and live their life's focusing on theirs and others wellbeing, personal development and spiritual evolution.
You see, we have better things to do than witch hunts. But that doesn't mean we don't we want people to take responsibility for their actions.
However most of the Aware and Conscious Humans, at present, do not conceive the idea of keeping a person behind bars for the rest of its life.  We Conscious Humans believe more in repentance than punishment. Punishment is a concept of a control system that was forced upon us.
We also believe that it's possible to heal the deepest of rifts between people. We have examples of that. We, the regular Humans, do that all the time, despite what our pretentious and supposed "rulers" told you so.
If you come out in the open, recognizing your actions and help us to create a truly abundant system for all, think of the possibilities.
See how this could change both of our lives.
You're probably thinking that we're suggesting converting your civilizations into one of tourist guides and stewards for Humans to have a glimpse of cosmos and our true history.
We're not going to lie about that and probably most of us would like to do that someday. And we shouldn't forget about the cities below the surface of our planet which have much to teach us too.
But to focus solely on that is very narrow minded.
The truth is that an almost unlimited range of opportunities could come from that "joint venture".
It's not just "tourism". Think in the range of knowledge transfer and all the services related that could transform the very essence of our societies. We'll have to radically change our Education systems, Healthcare, Economy, social structure and pretty much almost everything.
IF we are able to create a true abundant economic system which provides for all, the fact is that you'll get 7 billion people eager to learn and to expand their understanding. You'll get 7 billion potentially new FRIENDS, and maybe who knows even an excellent business partner.
Think about it. A new economic paradigm on Earth, along with full Disclosure, properly handled of course, will offer you the once in a lifetime opportunity to reconvert your societies from "police & patrol" to eternally defend yourself against bogus enemies, to one of pure leisure, knowledge seeking and individual prosperity.
Trade among us would certainly be prosperous and mutually beneficial.
This is also an invitation.
So if you believe we have nothing to offer, think twice.
We, despite our current limitations are able to live through life seeking the ultimate goal of doing whatever makes us feel better, whatever brings about the feeling of being connected to others and everything.
This we know. This is why we prevail and will prevail. Our experience can be most valuable and we certainly will put it to use.
Here are some of the things we Humans do have more or less throughout all our cultures, in different degrees, and you may wish to experience someday:
feel free to go everywhere without fearing for your life or having to pretend to be something your're not
Having a safe harbor where you can just relax and get along with everybody
Moments of just "being" yourself without judgment, known as "Joy"
Connect to other beings who like to be with you for what you are and accept you unconditionally
Having a "good time" (more on that can be explained later)
Take some time off and away from everything. A "vacation" or a "weekend" perhaps?
To have a family. Children. A dog. A small garden. A home that you can call your own.
Invite your friends for dinner.
Watch a theatre play or a concert in the park in the Spring time.
Fell in love by someone you've just met under the most unlikely circumstances
See your son for the first time after his birth
A walk in a most beautiful landscape without the fear of never being able to return there
Seeing the sunset knowing you'll be there next day to see it rise again, probably with the person you fell in love in the most unlikely circumstances
This and so much more can be yours also.
Quoting a very famous Earth made movie, "this could be the beginning of a beautiful relationship".
This could be a new beginning for all of us.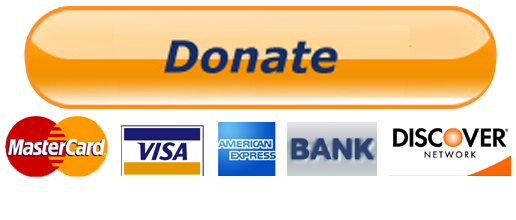 Your Tax Free Donations Are Appreciated and Help Fund our Volunteer Website and Orphanage
Disclaimer: We at Prepare for Change (PFC) bring you information that is not offered by the mainstream news, and therefore may seem controversial. The opinions, views, statements, and/or information we present are not necessarily promoted, endorsed, espoused, or agreed to by Prepare for Change, its leadership Council, members, those who work with PFC, or those who read its content. However, they are hopefully provocative. Please use discernment! Use logical thinking, your own intuition and your own connection with Source, Spirit and Natural Laws to help you determine what is true and what is not. By sharing information and seeding dialogue, it is our goal to raise consciousness and awareness of higher truths to free us from enslavement of the matrix in this material realm.