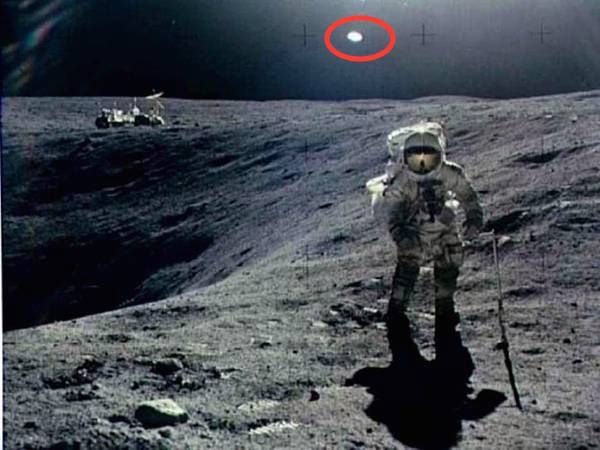 "There are great ideas undiscovered, breakthroughs available to those who can remove one of truth's protective layers. There are places to go beyond belief" – Neil Armstrong (source)
It wasn't long ago that the Russian government called for an international investigation into the U.S. moon landings regarding missing samples and photos not released to the public. This created a new wave of interest into what really happened when the U.S. went up there, and led some to question if they even went there at all. The topic is filled with a number of interesting facts and statements from credible people that make one thing abundantly clear: Something fishy is happening on the moon, and we're not being told about it.
This uncertainty has been made apparent by various sources, which include multiple Apollo astronauts, academicians, and high ranking military whistleblowers, not to mention official photos taken by NASA. According to Bob Dean, an United States Army Command Sergeant Major who also served at the Supreme Headquarters Allied Powers Europe (SHAPE) of NATO as an intelligence analyst, more footage exists, erased and hidden all these years, which we have never been told about:
Ladies and gentlemen, my government, NASA, which many of us in the United States say stands for Never A Straight Answer, proceeded to erase 40 rolls of film of the Apollo Program — the flight to the Moon, the flight around the Moon, the landings on the Moon, the walking guys here and there. They erased, for Christ's sake, 40 rolls of film of those events. Now we're talking about several thousand individual frames that were taken that the so-called authorities determined that you did not have a right to see. Oh, they were 'disruptive,' 'socially unacceptable,' 'politically unacceptable.' I've become furious. I'm a retired Command Sergeant Major. I was never famous for having a lot of patience. (source)
We will get into more intriguing facts from sources that would be considered credible later in the article. More points will be made as to why so many people are starting to wonder if there is actually, or was, an alien presence on the moon. These points make it easier to consider the lore that surrounds the moon landing. Perhaps one of the most interesting is what Neil Armstrong communicated to Houston when we landed on the moon.
According to multiple sources, after landing, the Apollo astronauts transmitted that they were being watched by very large extraterrestrial vehicles.
Where Does This Claim Come From?
One source is Dr. Steven Greer, founder of The Disclosure Project and The Center for the Study of Extraterrestrial Intelligence (CSETI). Greer was responsible for bringing forth high level military whistleblowers from all ranks to testify about the UFO/extraterrestrial phenomenon. He's also had high level meetings within the Pentagon about this issue, which was verified by Apollo 14 astronaut and 6th man to walk on the moon, Dr. Edgar Mitchell, in Greer's film Sirius Disclosure.
Edgar is one of multiple NASA astronauts who have made some eye-opening comments about the extraterrestrial presence.
According to Greer, from a blog post a couple years ago: If this link doesn't work,  you can check out a video of him speaking about the experience here.
Close friends and very close family members of both Neil Armstrong and Buzz Aldrin have separately told me that indeed there were numerous, large UFOs around the crater where the Lunar Module landed and that these were seen by both Armstrong and Aldrin. I have also spoken to military officers that have seen the footage of this event- but it has never been made public. One close family member of Buzz Aldrin told me "It is not my place to out Buzz on this- someday if he can speak about it, he will…

Neil Armstrong became somewhat of a recluse after the moon landing, and rarely spoke of the historic event. His friends and family have told me that this is because he was a man of such integrity that he simply did not want to be put in a position to lie to the public about such a momentous encounter. How tragic that our heroes have been placed in this untenable situation!

When we were organizing The Disclosure Project a few years ago, I asked one of Neil Armstrong's friends if Armstrong would come to Washington to brief members of Congress at the 1997 Congressional briefing we organized in April of that year. I was told that Armstrong wished he could –but that if he spoke about what really happened during the moon landing, that Neil Armstrong, his wife, and children would all be killed. It was put to me this bluntly. (additional source)
Another source is a source form NASA employee, Ken Johnston. Johnston was a Boeing engineer and a former fighter-jock and test pilot for Grumman Aerospace. He was also a marine and an F-4 pilot, as well as a NASA employee, working as the chief Lunar Module test pilot at the Manned Spacecraft Center in Houston. According to James Oberg, a U.S. space journalist, UFO skeptic, and space historian, "Johnston seems to be a sweet human being who did honorable service to his country in the military and in the Apollo program."
Above is a picture of him wearing his gear, taken from a documentary in which he appeared that also featured Buzz Aldrin and other notable NASA colleagues. In the documentary, he reveals: "While Neil and Buzz were on the Lunar surface, Neil switched to the medical channel, and spoke directly with the chief medical officer saying, they're here, they're parked on the side of the crater, they're watching us." (Source: 34 second mark)
Johnston is referring to a story put out by former NASA employee Otto Bender. According to Dr. Michael Salla, PhD., on a post written on his website, Bender confirmed that HAM radio operators had intercepted these VHF signals that were transmitted from Apollo 11, the ones that were kept from the public.
Apparently, this is how it went:
Mission Control: What's there ? Mission Control calling Apollo 11.
Apollo 11:  These babies are huge, sir … enormous….Oh, God, you wouldn't believe it! I'm telling you there are other space craft out there… lined up on the far side of the crater edge… they're on the moon watching us. (source)
To the right you will see a picture of William Tompkins and Admiral Larry Marsh. As a teenager Tompkins had an
eye for detail
and loved to create Navy ship and submarine models. The Navy took interest in his capabilities and recruited him to do work on advanced technology projects. Recently, he has come forward with claims, as many others have, about clandestine Black Budget operation programs.
According to Tompkins:
The Landing Module (LEM) actually impacted the Moon surface in the Sea of Tranquility Crater, which had tremendous size vehicles parked around part of its rim. When astronaut Neil Armstrong made that First Step for Man on the Moon he looked up to the edge of the crater and said to mission control: "There are other ships here, they are enormous. The public did not hear that statement or see the massive alien starships. Armstrong panned his camera in a 360 degree motional all around the crater and the CIA then classified the information as way above top secret. (source)
Another source for this story comes from Timothy Good, one of the world's leading UFO researchers, who has lectured at universities, schools, and many organizations, including the Institute of Medical Laboratory Sciences, the Royal Canadian Military Institute, the Royal Geographical Society, the Royal Naval Air Reserve Branch, the House of Lords All-Party UFO Study Group, and the Oxford and Cambridge Union societies.
He says that a former member of MI6 revealed her conversation with Neil Armstrong at a NASA conference, when he confirmed that there were "other" spacecraft on the Moon when Apollo 11 landed in 1969. Armstrong also confirmed that the CIA was behind the coverup. He also goes into more detail about it in this interesting lecture from 2013.
So you see, this story has many different sides to it, and given all of the information that's now available in the public domain regarding UFOs and extraterrestrial life, it's really not hard to believe, especially when we already have some compelling information about the moon.
Why The Above Story Could Very Well Be True
Maurice Chatelain, whose expertise allowed him to invent radio equipment used to go to the moon (here is an example of one of his twelve patents), has revealed that, "at no time when the astronauts were in space were they alone. They were under constant surveillance by UFOs."
This statement has been packed up by several astronauts, one of them being Dr. Edgar Mitchell, the 6th man to walk on the moon:
"Yes there have been crashed craft, and bodies recovered. . . . We are not alone in the universe, they have been coming here for a long time. I happen to be privileged enough to be in on the fact that we have been visited on this planet, and the UFO phenomenon is real." (source) (source) (source)
It's not only agency astronauts, but agency insiders as well. For example, Dr. John Brandenburg, the Deputy Manager of the Clementine Mission to the Moon, which was part of a joint space project between the Ballistic Missile Defence Organization (BMDO) and NASA, has also made some fascinating revelations. The mission discovered water at the Moon's poles in 1994. (Source: page 16 of 18)(source)(source) But, according to Brandenburg, the Clementine Mission had an ulterior agenda:
[The Clementine Mission was] a photo reconnaissance mission basically to check out if someone was building bases on the moon that we didn't know about. Were they expanding they expanding them? . . . Of all the pictures I've seen from the moon that show possible structures, the most impressive is a picture of a miles wide recto-linear structure. This looked unmistakably artificial, and it shouldn't be there. As somebody in the space defence community, I look on any such structure on the moon with great concern because it isn't ours, there's no way we could have built such a thing. It means someone else is up there. (source)
George Leonard, a NASA scientist and photo analyst, has obtained a number of official NASA photographs of the Moon which he published in his book Somebody Else Is On The Moon. Although the photos are small in size and their resolution is not up to today's standards, they show details of original, massive prints.  Far more compelling than these photos, then, are his verified NASA credentials and his statements about what was found on the Moon. And he's not the only one with a credible background trying to tell the world the truth about the Moon and the photos that were taken from the Apollo missions.
Dr. Norman Bergrun, a mechanical engineer who worked for Ames Research Laboratory, NACA (National Advisory Committee for Aeronautics), and Lockheed Missiles and Space Company, now known as Lockheed Martin, has accused the agency of "garbling" photos that the agency does not want the public to see. He has also stated that there are a number of large UFOs out there.  You can view some of his publications for NASA, where he worked for more than a decade, here, and watch that interview here.
There are also studies to consider. Members of the Society For Planetary SETI Research (SPSR) have recently published a paper in the Journal of Space Exploration about certain features on the far side of the moon that appear in the crater Paracelsus C. Titled "Image Analysis of Unusual Structures on the Far Side of the Moon in the Crater Paracelsus C," it argues that these features might be artificial in origin, meaning someone other than a human being built them and put them there. You can read more about that here.
"Shortly after I retired from the Air-Force, and I still was maintaining contacts with friends and associates at the various bases and one Col Parker in the Air Defence Command, the Space Command . . . mentioned an incident which I later confirmed. A spacecraft went to the rescue of Apollo 13, and they accompanied Apollo 13 on their voyage around the moon and back to Earth, and on two occasions they thought they might have to transfer the crew to their spacecraft. But they saw them safely back to the Earth."
The quote above comes from Colonel Ross Dedrickson, who, in the 1950s, was responsible for maintaining the inventory of the nuclear weapon stockpile for the AEC and accompanying security teams checking out the security of the weapons, among many other duties throughout his career. It was taken from the interview below.
He is one of the hundreds of military whistleblowers to give some very interesting testimony
[youtube https://www.youtube.com/watch?v=ScuhsQD88wk?start=0&modestbranding=1&showinfo=0&theme=light]
By ARJUN WALIA
Source: http://www.collective-evolution.com/2017/05/13/theyre-parked-on-the-side-of-the-crater-theyre-watching-us-when-neil-armstrong-landed-on-the-moon/?utm_source=feedburner&utm_medium=email&utm_campaign=Feed%3A+Collective-evolution+%28Collective+Evolution%29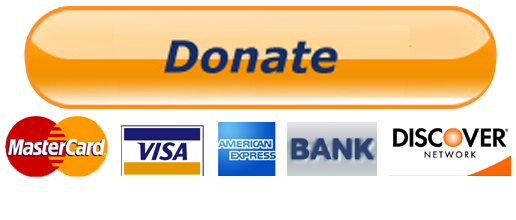 Your Tax Free Donations Are Appreciated and Help Fund our Volunteer Website and Orphanage
Disclaimer: We at Prepare for Change (PFC) bring you information that is not offered by the mainstream news, and therefore may seem controversial. The opinions, views, statements, and/or information we present are not necessarily promoted, endorsed, espoused, or agreed to by Prepare for Change, its leadership Council, members, those who work with PFC, or those who read its content. However, they are hopefully provocative. Please use discernment! Use logical thinking, your own intuition and your own connection with Source, Spirit and Natural Laws to help you determine what is true and what is not. By sharing information and seeding dialogue, it is our goal to raise consciousness and awareness of higher truths to free us from enslavement of the matrix in this material realm.