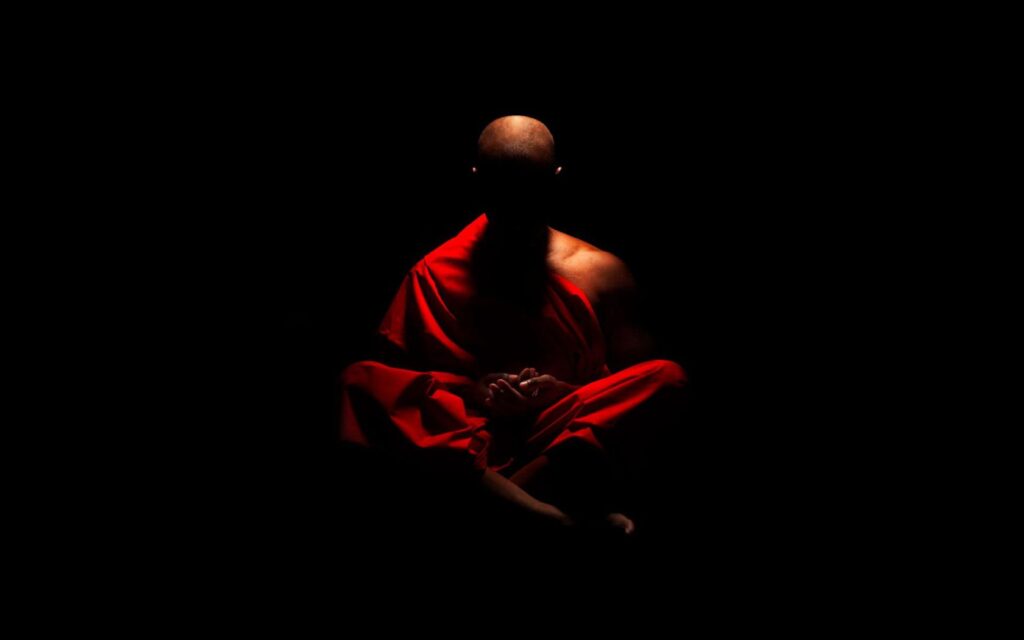 By Paul Baxter, Guest Author.
Meditation is not a doing. It is the realization that you are. It is Being – Eckhart Tolle
When most people think of meditation they think of a practice of sitting in a crossed legged position, with the aim of quieting the mind or achieving some higher state of consciousness, to obtain some state of peace and tranquility in the midst of our busy hectic lives. All these have relevance in terms of meditation, you can say they are by-products of meditation. Let us take the great Yogi Patanjali, in his Yoga Sultras. Considered by many to be the definition of the philosophy of yoga, he defines yoga/meditation (this unified state of being) as, The cessations of the fluctuations of the mind.  The next Sultra completes the statement by saying – And then the Seer abides in it true nature. So, let me re-phrase this so it can be better understood. The first part suggests, that with allowing of the mind to quieten, a space is revealed in which, the second part – the Seer (awareness) sits in its pure state, pure consciousness, free of concern, detached from thought. Being. This is the state of true meditation.
We must understand that ultimately what we are talking about, is something that can not be objectified in words. Meditation in its greatest sense, is recognizing, that it is the Subject itself. Life, Awareness, Consciousness, God – which ever you choose and which even these words, are ultimately objectifications of this mystery that can't be named. So from now on i will use these words as pointers to this subject. It is beyond any 'thing', beyond any word or concept, as are you. That is truly your fullness. So when you use the mind to label and objectify some'thing' remember it can not be the truth as what this Awareness, Presence, Life is, is not a thing, it simply Is, before conceptualization. This is why meditation can seem so slippery. So let me give you some tips on how we can allow this revelation to arise.
Meditation can be said is the awareness, that everything arises in.. for example As you read these words now, the words, the thoughts, the room you are in and the sky above your head are all arising now inside your awareness. Meditation is the recognition of this spontaneous perfection and the allowing of all of the thoughts, sensations and experiences to be there. which is already, always happening, is it not?.
Now the trick is to allow the experience to arise, and observe and embrace the moment as it is, whether that is felt as fear, tension, anxiety, depression, love, joy or contentment. Can we stop and allow ourselves to accept the arising World, with its flavors and textures, without judging, resisting or holding onto them or even the idea of them which is of the mind. We can watch the body and mind and its sensations and judgements, yet the mastery is the ability to be aware and allow the thoughts and sensations to be there as a expression of your true experience. This is being. Aware yet detached from the 'things' that arise.
There is a beautiful metaphor to describe the play of meditation – your awareness is the vast sky and your thoughts and sensations are the passing clouds. We can acknowledge, how like thoughts and sensations, clouds come and go (unless you live in the uk.. haha) they are temporary, always appearing, staying for some time and dissolving. Even when the clouds are thick we know the sky (our awareness) is always there as the canvas for the clouds. Our awareness shines regardless of the fluctuations of thoughts and sensations, so if we are able to perceive the transitory nature of thoughts and sensations we can better recognize the awareness that the thoughts and sensations arise in.
As we learn to accept this natural aspect of human experience (thoughts emotions and sensations), not as a hinder in meditation, but rather one that enriches our experience, for the simple reason of being. Being does not deny anything, as its nature it is accepting, which is why being is so intimately linked with the heart, as the Heart is the source, you can say, of unconditional love.
We then need to recognize the dual nature of the mind and the role it plays as a tool for the intellect, logic and memory and how thoughts in themselves can be seen as either projections to past or future situations. The mind therefore can be seen as the obstacle  of meditation, as the nature of meditation is Unity Consciousness, Oneness, which can again be said, is of the heart.. The mind has its polar hemispheres symbolizing duality whilst the Heart is the symbol of Unity & love. The mind will always have an question, the heart will always have an answer. Yet in reality there are no obstacles to consciousness and this is the approach to take with the practice of meditation in relation to the body-mind fluctuations.
So let us become intimate with our present moment.. Allowing the bubbling in your stomach that arises before you make a big presentation, allow the grief to be there when your best friend from school passes away. Just in the same way you completely allow yourself to feel the love and gratitude you have for your friends and family or the unconditional love your pets show you every day. Stop resisting your experience, become truly conscious to it! If you have pain, feel the pain completely, honor your experience in the Now. When we resist our experience, however it is arising, we are saying that is moment shouldn't be this way, or that life is wrong. This is one of the causes of suffering, failing to accept this moment you are experiencing as it is. Now that is not to say you sit back while you receive abuse for example. Abuse, whether physical, emotional or any other form is not to be tolerated, yet you can take yourself out of a situation and still have compassion and awareness for yourself and the other. We can own our inner experience and it is from this place that meditation empowers us. If we can accept these thoughts and emotions that become alive in us, we embrace the moment fully. In fact this is the opening to peace, through the embrace of who you are in this moment….                          and this moment…                          and this moment.
One of the traps of the mind is to find yourself saying "i want peace" "i want unconditional love" "i want to meditate", this is suggesting that you are not already full and whole as you are, that you are separate from peace or love. This is not possible, as it is the very fabric and nature of consciousness – that you are. These statements are of the mind reinforcing the belief in separation, that I am here and Peace & love are outside of me, or they are things to be obtained. We can ask the question, Who wants peace and love? If it is, of the mind and i am aware, when the mind is not there, then Who Am I?
The awakening, meditation can reveal, is the realization, I stands alone as consciousness, before I Am or I Am This or That, with nothing to obtain. That you are whole, complete and everlasting. Meditation reveals the very source of creation and the entire universe is within you. Let us summarize this with a quote from possibly the most well known person in human history, who happened to know a thing of too about this stuff… apparently.
The kingdom of God is within you – J.C.
Remembering every single word on this page is but a pointer, it can never be the truth as the truth is beyond concepts and written words and recognizing the nature of mind. If we can learn to accept the mind, through the practice of meditation, it can surrender its position of control to allow the passivity of the Heart to lead our lives. Take this wonderment of who you are with you, as you embrace the majesty of life, inside and out.
Source: https://theallthatis336549859.wordpress.com/2018/05/23/what-is-meditation/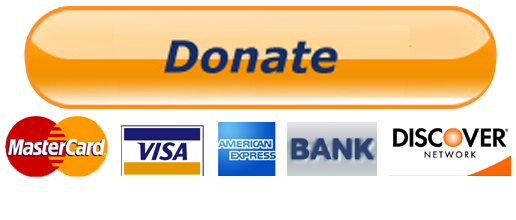 Your Tax Free Donations Are Appreciated and Help Fund our Volunteer Website and Orphanage
Disclaimer: We at Prepare for Change (PFC) bring you information that is not offered by the mainstream news, and therefore may seem controversial. The opinions, views, statements, and/or information we present are not necessarily promoted, endorsed, espoused, or agreed to by Prepare for Change, its leadership Council, members, those who work with PFC, or those who read its content. However, they are hopefully provocative. Please use discernment! Use logical thinking, your own intuition and your own connection with Source, Spirit and Natural Laws to help you determine what is true and what is not. By sharing information and seeding dialogue, it is our goal to raise consciousness and awareness of higher truths to free us from enslavement of the matrix in this material realm.