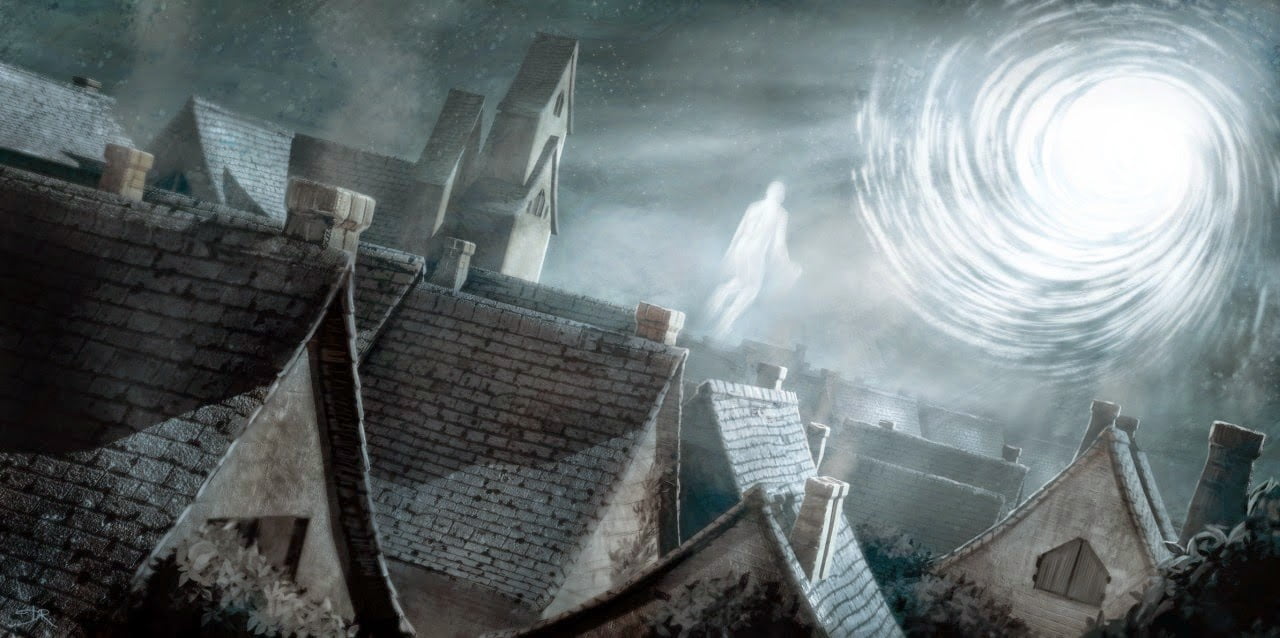 Condensed from Wes Penre Website
What usually happens when we die is that Spirit Guides, who are more often than not AIF (Alien Invader Force) in disguise, escort us to where in the astral we are supposed to go. Where we end up depends on our beliefs—if we believe in Jesus and Heaven, we are most likely to be transported into such a frequency band (dimension) in the astral plane. We will mingle with likeminded, and there might even be a God there, and Jesus might sit by his side—it's all virtual realities within virtual realities, and we help creating these realities with our beliefs, which form the energy we transmit and receive. Therefore, someone who believes in Krishna will likely end up in a dimension within the hologram containing a Hindu belief system.
The afterlife often begins with a "tunnel of light," through which the discarnate soul/mind/light-body travels to her destination. At the end of the tunnel, an appropriate being greets the soul. This being could be Jesus or Krishna, or simply a loved one, who has passed away earlier. These beings/persons are often just projections, created by the AIF to pull the soul into a certain "container" or "astral dimension."
The AIF knows whom to project because they have the technology to scan the soul—before or at the death moment—for memories and experiences. These memories and experiences are then used to give the soul a "life review," where she will re-experience the most recent lifetime in a matter of seconds or minutes, measured in Earth time. The soul is then encouraged to examine this life experience and compare the good and not so good things she did during her previous lifetime. Subsequently, she discusses with her Spirit Guide what she needs to improve, and the soul will then feel a certain amount of guilt for the "bad things" she did to herself or others, or what she neglected to do for other people while she was incarnated. The Spirit Guide then suggests that the soul returns to Earth to remedy these "flaws." In order to create balance, the Spirit Guide will tell the soul that in the next incarnation it is a good idea to experience the "other side of the coin," i.e. if the soul was abusive to others in the previous life, it's a good idea to become the abused in the next lifetime to experience the matter from the other person's perspective. This is where the idea of karma comes into play. It is a term and a "phenomenon" invented by the AIF with the purpose of having the soul reincarnate willingly under a strict set of rules.
It should also be mentioned that in some instances, a discarnate soul is recycled immediately after the recent body has expired. This soul goes through a tunnel as well, but in these cases, the tunnel just leads back to Earth again, and the soul is shot into a new body—she has no choice in the matter.
The "adventures" in the afterlife trap are fairly well described by author and researcher Dr. Michael Newton, who wrote a series of books on the subject, after having put more than 7,000 subjects into regression therapy, where the subjects were telling similar stories of what happens between lives. His best book, in my opinion, is Destiny of Souls. A synopsis of this book can be found by using this link to one of my papers, Wes Penre, March 25, 2011: "Metaphysics Paper #4: There is a Light at the End of the Tunnel– What Happens After Body Death?"
Regardless if she is vibrating on a frequency that is equivalent to the Christian Heaven, an Islamic Heaven, in Hell, or elsewhere, this between lives zone is just a temporary abode; the soul will eventually be brought into a "control room" in the astral, and with assistance from advanced technology, the soul will be beamed back to the Earth plane and will hover around the pregnant woman who is to become his or her mother, and at a point during the pregnancy, the soul enters the body, upon which a new lifetime begins.
This describes the Death Trap in a nutshell. This soul recycling process has been practiced here for millennia, and each time we enter a new body, we do this with artificially induced amnesia caused by the AIF. Thus, we more or less have to relearn what we learned in previous lives. And even though we are not allowed to remember our past lives, traumas and experiences from other lifetimes and other lines of time affect us in the current incarnation because they are embedded in our soul. As a result, we often don't understand why we act and react the way we do and why we are afraid of certain things and not of others. This makes life on Earth extremely difficult, and the so-called learning lessons are often filled with trauma, guilt, anger, sadness, and other unwanted experiences. This is not how it is supposed to be.
It must also be mentioned that our wide range of emotions are also a part of the human experiment in 3-D, and thus part of the Physical Universe experience and our human consciousness. The Spirit/Oversoul and the soul, when consciously living in the KHAA, does not have the same range of emotions we experience on Earth. This range of emotion was created by the AIF in order to better control us. They use these emotions against us. When we really think about it, what have these strong emotions done to humanity? It has more often than not led to pain and suffering and even more separation. It has led to conflict, jealously, power struggles, and much, much more. Yes, we also have the ability to love another person (i.e. another part of ourselves), and we can have physical sex. These are the pleasurable parts of having strong emotions, but the love we feel for each other is still to a large degree selfish love—we give, but we also need. In the KHAA, there is love as well, although it's on an entirely different level. It's unconditional in a sense, but it doesn't mean that beings can attack each other and let "unconditional love" restrain them from acting upon the assault. Things are handled accordingly, but as a rule, as peacefully as possible (sometimes this is not the option of choice, and a conflict—or even a war—could emerge). The Unconditional Love, as we see it, is on the Goddess and the Spirit levels, where the Divine Feminine has Unconditional Love for all Her creations. After all, She "said," "Go out and Create whatever you want, but you are responsible for what you create."
The AIF tell us in the astral, if asked, that we need to have amnesia because time on Earth is linear (which is a construct), and it would be too overwhelming to remember everything. This is nonsense. If we remembered, we could at least have the option to do something about our problems, but those who control this system don't want us to be too clever. They keep us here so we can be their slaves and their workforce, not their equals or their superiors. The way it is setup, we don't even know the source of our problems because they often originated in other lifetimes. On the other hand, this 3-D experience, instigated by En.ki and his cohorts in the AIF, is a trap to begin with, so this previous discussion is basically obsolete. We need a way to break out of the prison, and fortunately there is a way!
There are no atoms in the Spiritual Universe. Although "thought" is also a construct of sorts, which we are using here in the trap as well; it is a higher level of construct. As soon as we fragment ourselves from the Whole, we need to step down at least a little bit in order to be able to operate even in the Spiritual Universe. Therefore, thought, which is the highest level of operation next to being One with the Divine Feminine (not fragmented), is what beings in the Spiritual Universe use to operate. From there comes imagination, intention, and manifestation. By transmitting your thoughts to other fire fragments, you can find beings who are willing to co-create with you, and you can create whatever you want. When the creation has fulfilled its purpose, you can un-create it–also with thought. And as I've mentioned many times before–beings in the KHAA travel from one point (of view) to another with the speed of thought.
This is very difficult to put down in words because it's "out of this world." Therefore, what I wrote here is very simplified, but it's the way I've come to understand it. We live in a virtual reality that has become extremely complex, which means that whatever we do here, we humans have a tendency to complicate. Haven't we all heard the expression, "keep it simple?" That's a very good idea.
It might be difficult to wrap our heads around the fact that everything made of atoms is part of the trap. The easiest way to comprehend this, perhaps, is to compare the atomic universe (the physical universe) with our thoughts. Are our thoughts made of atoms? No. If we create with our thoughts (inside our "head"), are these thoughts made of atoms? No. Thus, if we exist in a VOID, which is VOID of atoms, and we create with our thoughts and manifest these thoughts directly into the VOID, are our manifestations made of atoms? No.
However, you can also create "illusions" the way En.ki did. You do so by manipulating spirits in your environment. When Lucifer/En.ki did this, it had not been done in such a manner before, apparently. He created bodies of much lower frequencies and implanted a virtual reality into them. Then he seduced spirits to go in there and experience it (similar to how they seduce us to go "into" the smartphone world today–so BEWARE!!!). Once in that virtual reality, he closed the trap and made us believe that our physical bodies are very important and that they are separate from the spirit/soul/mind. This is how he created separation. Embedded into the physical body was also an astral body that the spirit was manipulated into using when the body expires. Thus, he had control over the Spirit fragments even in the afterlife. This astral body (that is not you) feels a loss from the separation of the body, and even though she experiences a more exhilarated state of being in the astral, she thinks she needs to get back to get a new physical body to become "whole" again, and to live out her karma (something that is also a part of the manipulation). Also, the soul feels the urge to return to Earth because Earth was the planet where she originally was assigned her mission. She doesn't remember that this assignment was in the KHAA and not in the Physical Universe.
To be able to create the illusion of the astral dimensions (the dimensions of the physical universe) En.ki created the physical universe with all its dimensions from the smallest and up, meaning he created a mini universe of atoms that built a "bigger" universe of planet, stars, and galaxies, etc. It was all copy-catted from the basic Spiritual Universe. En.ki's atoms become the cornerstones of the physical universe, and advanced technology is holding these atoms in place by keeping them within a certain limited frequency band and vibrations—thus the limitations we experience. The atoms in our bodies vibrate within this limited frequency as well, and so we are trapped—or we are led to think we are.
Saturn is a key to keeping the hologram in place in our solar system. Saturn transmits certain sound frequencies that can be heard in NASA videos. It sounds very distorted and dissonant, and it is. We can only hear these sound frequencies within the band of human perception when they are slowed down, i.e. within the frequency band of the trap. Indeed, the frequencies that Saturn (and other planets, too)[6] transmit are the frequencies that help keeping the hologram intact. It's all done with advanced ET technology. You can see and hear the slowed-down sound waves of Saturn in this video: https://www.youtube.com/watch?v=qOA6vi-wM10 .
You can see the original article here Article #2: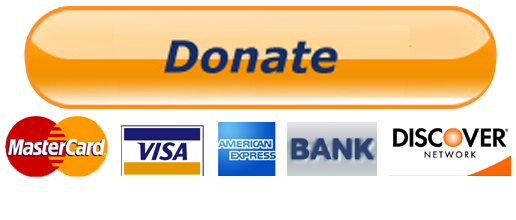 Your Tax Free Donations Are Appreciated and Help Fund our Volunteer Website and Orphanage
Disclaimer: We at Prepare for Change (PFC) bring you information that is not offered by the mainstream news, and therefore may seem controversial. The opinions, views, statements, and/or information we present are not necessarily promoted, endorsed, espoused, or agreed to by Prepare for Change, its leadership Council, members, those who work with PFC, or those who read its content. However, they are hopefully provocative. Please use discernment! Use logical thinking, your own intuition and your own connection with Source, Spirit and Natural Laws to help you determine what is true and what is not. By sharing information and seeding dialogue, it is our goal to raise consciousness and awareness of higher truths to free us from enslavement of the matrix in this material realm.