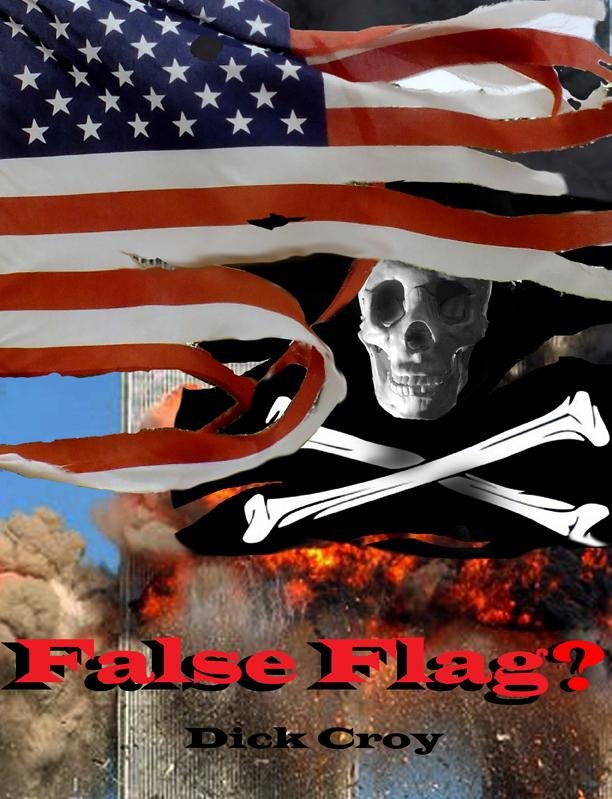 By Dick Croy,
Can serious fact-based fiction play a role in creating a better understanding of critical contemporary social and political issues like 9/11? I believe it can.
Thanks to the Internet and an increasing number of enterprising and courageous individuals, the information now available on a 9/11 cover-up is voluminous and convincing. But my perception is that the world's understanding of this wealth of evidence, or willingness even to consider it, is a small fraction of what it could and needs to be for the good of the planet and the people who inhabit it. The choir is being preached to with brilliance and passion, but it's time to enlarge the congregation. Exponentially.
All this evidential intelligence needs to be presented so that it permeates the cultural equivalent of the blood-brain barrier. How can we bypass that impregnable human defense system known as denial? Story-telling is certainly one way. As I state in my 110-page novella False Flag, "Although its central characters are fictional, the story you have just read is based on the tragedy we all know so well – or, for many of us, not so well."
False Flag is an investigative narrative with mostly fictional characters which draws heavily on numerous sources to tell the story of a 9/11 cover-up. One is the brilliant "Miracles" essay by David Ray Griffin, who read an initial draft and provided invaluable feedback. Another is the heavily researched and footnoted 2-part essay by E.P. Heidner which "ties together many previously unexplained threads in the 9/11 mystery that are most compelling," in the words of Fred Burks, on whose website wanttoknow.info the essay appeared. Having received much positive feedback as well as suggestions for further research, I have also added fact-based scenes exploring the possibility that 9/11 was a nuclear attack, or was caused by some type of directed-energy weapon (DEW).
When a good friend contacted me three or four years after 9/11 to tell me the attacks on the World Trade Center and Pentagon were an inside job, aided and abetted by elements within our own government, I was furious. "I've never known Sharon to read a newspaper in her life," I fumed to my wife when she asked why I was so angry. "And she expects me to believe her hare-brained story about 9/11?"
Joy had never met Sharon but had heard enough of my L.A. stories to know who she is. Both of us are expats now, Sharon in Portland and me back in my hometown in the Midwest. We'd kept in touch fairly regularly, but this conviction of hers about 9/11 made me wonder how well I knew her after all.
"I'll send you a video," she said. "Just watch it with an open mind, okay?" It arrived a few days later: a documentary of mediocre production quality and implausible conjectures appropriately titled Loose Change. I did try to watch it with an open mind but thanks in part to my dismissive if not entirely negative critique, my wife had no interest in watching it herself. It did get me thinking though. Mostly about why such a horrific event had ceased to oppress my thoughts as it once had, until being reintroduced by my friend with her long distance call and this amateurish but indeed thought-provoking video. How had 9/11 faded so completely from my mental radar screen?
Loose Change and its reverberations reawakened my interest in 9/11. It seemed almost as if a film of some kind, like condensation on a mirror, had been wiped from my mind. This didn't happen all at once. At the computer I'd find myself idly Googling 9/11-related subjects, at first out of curiosity, then as one hyperlink led to another, more like our sheltie on the scent of a fresh animal trail in the backyard. After a few days, or maybe it was a couple of weeks of this kind of exploration, it became obvious that I had broken through into the vast, what was then still "subterranean" world of Conspiracy theories. And suddenly I felt paranoid, as if I could be observed somehow. As if my online presence in forbidden realms could be detected by Big Brother.
It was my good fortune, however, to come across a posting by Peter Dale Scott, a Canadian poet, former diplomat and English professor widely recognized for his conceptualization of deep politics, which theorizes "that in every culture and society there are facts which tend to be suppressed collectively, because of the social and psychological costs of not doing so." Scott managed to reassure me that my sudden fear was normal, to be expected. I shouldn't allow it to keep me from learning what I could about the real world we live in.
Society's collective suppression of facts that are too hot to handle, which Scott connects with "deep politics," appears to me similar, if not identical, to the psychological response cognitive dissonance – "I can't buy into that, it would undermine my whole sense of reality," – often cited in 9/11 conspiracy theories as the basis for mass denial of what "Truthers" believe to be self-evident. The prime example is the collapse of the three World Trade Center buildings. Truthers and many demolition experts claim it was an obvious case of controlled demolition. The media and average citizens not only accept the government's explanation that burning jet fuel weakened the buildings' steel support columns, launching a cascade of collapsing floors, but are dead set against considering alternatives.
In False Flag, this drives my fictional character Frank crazy. "Denial's a societal autoimmune disease.  The immune system is necessary to protect the body of course, but it can over-react and end up wreaking havoc on it. The kind of denial that conspires with greed and corruption to bring about the collapse of civilizations turns the permeable membrane of shared beliefs that define a culture into a solid crust that ends up suffocating it."
Here's a brief synopsis of the 114-page novella: FRANK lost his 26-year-old daughter Lisa. ANNA lost her husband Arturo, a cook anticipating promotion to sous-chef at Windows on the World. ANITA's husband Alex was one of 658 employees of Cantor Fitzgerald who lost their lives in the controlled demolition of the Twin Towers. Through the eyes and the stories of these and other fictional characters, we gain new compassion for the victims, and new perspective on the events, of 9/11.
False Flag is available for free on scribd.com: http://www.scribd.com/doc/142983438/FALSE-FLAG. Story vs. Denial. Fact-based fiction re 9/11 & CONTINUING false flags.
Enjoy the read.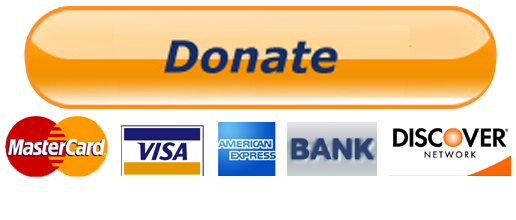 Your Tax Free Donations Are Appreciated and Help Fund our Volunteer Website and Orphanage
Disclaimer: We at Prepare for Change (PFC) bring you information that is not offered by the mainstream news, and therefore may seem controversial. The opinions, views, statements, and/or information we present are not necessarily promoted, endorsed, espoused, or agreed to by Prepare for Change, its leadership Council, members, those who work with PFC, or those who read its content. However, they are hopefully provocative. Please use discernment! Use logical thinking, your own intuition and your own connection with Source, Spirit and Natural Laws to help you determine what is true and what is not. By sharing information and seeding dialogue, it is our goal to raise consciousness and awareness of higher truths to free us from enslavement of the matrix in this material realm.