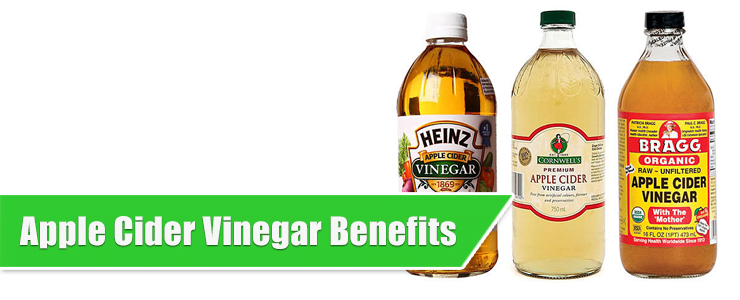 By Leo Corado,
Many people swear by the use of Apple Cider Vinegar. They use it for anti aging, health, skin, and dietary reasons. It has many great beneficial uses and can really help to improve the overall quality of life. It's also ideal as an antibiotic, antibacterial, and an antimicrobial. Get access to over 60 pages of information on Apple Cider Vinegar and its benefits along with a cook book  to help you get the most from Apple Cider Vinegar.
What is Apple Cider Vinegar?
Apple Cider Vinegar, also referred to as ACV, is apple cider that has been fermented and formed a healthy probiotic solution that also has probiotics and enzymes. It gives fewer calories and less sugar than regular apple cider or even apple juice. It only requires one or two tablespoons of ACV to take full advantage of the health benefits of apple cider vinegar. At just 3 to 5 calories per tablespoon, it also has less sugar so there is no worry about blowing that diet.
For health purposes, you'll want to use only the raw, unfiltered, version of the apple cider vinegar. This keeps the good bacteria in the vinegar and helps to boost your health. Filtered, processed, or pasteurized apple cider vinegar won't have the beneficial bacteria still in it.
17 Apple Cider Vinegar Benefits
1. Boost Gut Heath & Improve Digestion
There are many great and beneficial uses of apple cider vinegar. It's excellent for boosting gut health. The bacteria in the apple cider vinegar are excellent for helping to improve digestion. It improves the good bacteria levels in the gut and improves immunity. Taken before meals it can aid in digestion and help to improve the overall level of health. To take, simply stir 1 to 2 tablespoons of the apple cider vinegar into an 8-ounce glass of water. Always dilute the apple cider vinegar before ingesting to prevent burning of the mouth and throat.
Pro Tip For Improved Digestion: Drink Apple Cider Vinegar With Raw Honey
There are multiple benefits of apple cider vinegar and honey mixed together. Get relief from night-time leg cramps, restless leg syndrome, improve digestion, help with weight loss, boost your immune system, seasonal allergies, colds, flu viruses and more.
Simply mix 2 tablespoons of apple cider vinegar and one teaspoon of raw honey in a glass of warm water and drink to relieve the above conditions. You can also mix this 3 times per day and drink it 3 times per day to improve your health. I start every day with a combination of ACV and Raw Honey. Raw honey if you can get it is the secret. Unfortunately it can be hard to get so look out for health food shops in your area. They may be able to source some for you. The honey sold in supermarkets isn't really honey at all, but that's a subject for another day!
2. Treat Sunburn
Sunburns will be eased by adding a cup of apple cider vinegar to the bath along with 1/4 cup of coconut oil and lavender essential oil. Soak the affected area for 20 minutes.
3. Regulate Blood Sugar
Regulate blood sugar in diabetics. Dilute 1 to 2 tablespoons in 8 ounces of water and drink prior to each meal to help keep blood sugars steady.
4. Treat Yeast Infections
Athlete's foot, jock itch, yeast infections and more can all be treated with apple cider vinegar. Simply apply to the affected area two to three times per day for relief.
5. Improve Skin
Apple cider vinegar improves skin health. It's excellent for treating acne, reducing the appearance of scars and for eliminating strains of bacteria that can cause acne.
Containing acetic acid as well as lactic acid, succinic acid and even citric acid, it can help to reduce the growth of Propionibacterium acnes which causes acne.
Used as a toner it works well to help clear up troubled skin.
6. Improved Circulation
Improve circulation. Many studies show that it can improve circulation in the body and reduce symptoms of varicose veins. Combine with witch hazel and use as a scrub in a circular motion to help improve circulation and to reduce symptoms.
7. Treat Warts
Soak a cotton ball in some apple cider vinegar and apply to warts. Cover and bandage overnight. Repeat until the wart is gone. This may take a few days but it will eventually cause the wart to fall off.
8. Relieve Poison Ivy
Heal Poison Ivy with apple cider vinegar. The potassium in the vinegar will help to alleviate the swelling that is associated with the poison ivy. Apply a teaspoon to the skin several times until it's gone.
9. Pest Control
Get rid of bugs and fleas. If your pet has fleas, mix equal parts of water and apple cider vinegar in a spray bottle and spray to the fur daily until the fleas are gone. This also works as a bug spray for you when you're outdoors and tired of the mosquitoes.
10. Natural Remedy For Allergies
If you, like many, struggle with seasonal allergies, apple cider vinegar is an ideal natural remedy. Take 2 Tablespoons diluted in water when you feel allergies coming on. Do this once per day until the allergies are gone. It helps by encouraging the lymphatic drainage to work properly and it helps improve the immune system. This also works well for colds and flu viruses when taken as soon as you begin to feel ill. The sooner you take it the sooner it can get to work on your virus to kill off the bad bacteria.
11. Natural Deodorant
If you're out of deodorant or seeking a good alternative, try some apple cider vinegar. It works by killing off the bacteria that promote body odor. Dab some on your armpits to neutralize odors and help keep you smelling fresh.
12. Shiny Hair
Shiny hair is easy if you use an apple cider vinegar rinse. The smell washes out and your hair will be easy to comb out, shiny and luxurious. You can also mix it with 8 ounces of warm water and use it when you condition your hair. As the hair dries, the smell will dissipate.
13. Apple Cider Vinegar Benefits For Weight Loss
Improve your weight loss by adding some apple cider vinegar to your daily diet. Simply drink daily 1 to 2 Tablespoons in a glass of water before meals, or add in some to your favorite smoothies, or recipes. The pectin in the apples will make you feel fuller faster and you'll be satiated more quickly when you're eating which means you'll eat less.
14. Household Cleaner
Ideal as a household cleaner. It's antibacterial and antimicrobial. Perfect to kill those germs lurking in the bathroom, on the kitchen sponge and everywhere else. If you're sensitive to harsh chemicals, this is an ideal option for cleaning solutions.
15. Teeth Whitening
Ideal for whitening teeth. Brush with some apple cider vinegar, then rinse with it and finally, dab some on your finger and rub it over your teeth and rinse well again to prevent the enamel from eroding.
Keep in mind that too much of a good thing is bad too. Always rinse teeth well after using apple cider vinegar to brush teeth and whiten teeth to prevent erosion of the enamel. For this reason always dilute the apple cider vinegar prior to using.
16. Detox
Detox the body with apple cider vinegar. It can help to balance the pH and encourage the lymph system to drain and improve. Again, just add 1 to 2 Tablespoons of apple cider vinegar to a glass of water and drink before each meal.
17. Treat Bad breath
Take 1 Tablespoon of apple cider vinegar before a meal. You can also dilute the vinegar in a glass of water. The vinegar will help your body digest its meal, and cure bad breath. You can also gargle with the apple cider vinegar after a meal to neutralize the breath and reduce odors.
Apple Cider Vinegar Weight Loss Diet Recipe
Apple cider vinegar has been in the spotlight for fitness gurus and health experts in recent months, and with good reason. It helps people to lose unwanted fat quickly and safely. There's a lot of research that confirms this information.
According to the studies, taking 2 Tablespoons of apple cider vinegar per day for at least 12 weeks results in the loss of 4 pounds without having to modify the diet or the lifestyle. Many people do this before each meal. They feel fuller longer and report that making this one change has really helped them to lose weight.
Further studies reveal that the apple cider vinegar may also make dieters feel full longer which can help them to reduce their intake of food and improve their weight loss. It may be the pectin in the apples according to another study, that makes the dieter feel full longer. According to one study, drinking apple cider vinegar decreased their calories intake by as much as 275 calories over the course of the entire day.
It's important to note that a healthy diet is also important when considering weight loss. Used in combination with a healthy diet and an active lifestyle apple cider vinegar will greatly enhance weight loss.
Apple Cider Vinegar Benefits For Nutrition
When used as part of a healthy diet, it can help to lower cholesterol and promote a healthy heart by reducing these levels. It not only reduces the bad cholesterol, it can also improve the good cholesterol.
In addition to dietary changes, it can help to lower blood pressure. Not only do nutritional changes help keep blood pressure in check, the apple cider vinegar helps to improve the blood pressure and allow the heart to not have to work as hard.
Following a healthy diet is vital to good health. Eating properly and using apple cider vinegar can help to reduce acid reflux. It is also great to help with GERD or gastroesophageal reflux disease.
For best results add 1 to 2 Tablespoons of apple cider vinegar in a glass of water and drink before each meal. Eat a diet that is full of healthy vegetables, healthy fats and plenty of fermented foods.
By combining a healthy diet with apple cider vinegar, users are gaining a greater protein utilization that will help with the formation of the growth hormone that keeps a body's metabolism going when they're resting. For this reason, it's recommended that it's taken before each meal.
Since the apple cider vinegar stimulates digestion, foods are digested faster and there is less chance of fats remaining in the digestive tract. By helping these foods to process faster the person is healthier and has more regular bowel movements that reduce the risk of constipation and diarrhoea.
Improve how the body absorbs iron and carries oxygen to the blood cells. It will improve the energy consumption in the body and help improve the dietary intake.
Apples are loaded with potassium and so is apple cider vinegar. It can help to reduce leg cramps and improve the diet. Try replacing vinegar with salt and reduce the salt intake as well.
Apple Cider Vinegar Benefits For Diabetes
According to several studies, apple cider vinegar can help to lower and regulate the blood sugar levels. According to one particular study, it can reduce this by as much as 31 percent after ingesting white bread. In another study, diabetic rats were given apple cider vinegar for four weeks and studies showed that their blood sugar levels were significantly reduced.
It may also help with insulin insensitivity. One particular study showed that it can significantly improve the insulin sensitivity in as many as 34 percent of those who are struggling with type 2 diabetes or insulin resistance. Just 1 to 2 Tablespoons of apple cider vinegar in a glass of water taken before meals can make a huge difference. If you're on medications always check with your doctor prior to using apple cider vinegar.
What Is The Best Apple Cider Vinegar You Can Buy?
Bragg Organic Raw Apple Cider Vinegar has the "mother" intact and therefore it is by far the best ACV you can buy. It's raw, organic, and it's also unfiltered. The vinegar thus contains live cultures. Always choose raw apple cider vinegar that has a web-like appearance when you're able. This will give you the most nutrition.  I have tried other brands when I haven't been able to get Braggs and I just don't get the same results.
Apple Cider Vinegar "Mother": What Is It?
Many people refer to the apple cider vinegar mother. This is the unrefined and unpasteurized as well as unfiltered apple cider vinegar. The "mother" is actually a colony of bacteria that are beneficial to the body. It's similar to Kombucha that creates a vinegar via a secondary process of fermentation. All vinegar is highly acidic and has many beneficial compounds that can greatly improve the health.
Source: https://www.antiagingninjas.com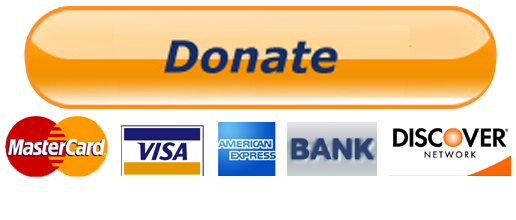 Your Tax Free Donations Are Appreciated and Help Fund our Volunteer Website and Orphanage
Disclaimer: We at Prepare for Change (PFC) bring you information that is not offered by the mainstream news, and therefore may seem controversial. The opinions, views, statements, and/or information we present are not necessarily promoted, endorsed, espoused, or agreed to by Prepare for Change, its leadership Council, members, those who work with PFC, or those who read its content. However, they are hopefully provocative. Please use discernment! Use logical thinking, your own intuition and your own connection with Source, Spirit and Natural Laws to help you determine what is true and what is not. By sharing information and seeding dialogue, it is our goal to raise consciousness and awareness of higher truths to free us from enslavement of the matrix in this material realm.