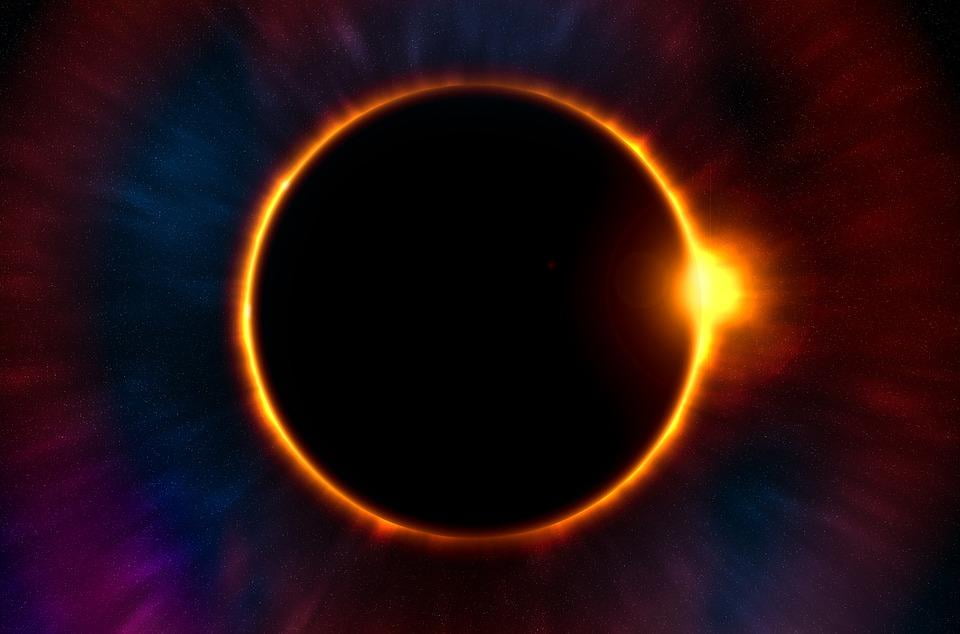 By Guest Writer Scott Mathews,
In astrology, an eclipse is a time of new beginnings and saying goodbye to old patterns that may have been carried down through generations. On 2nd July 2019 we experienced a total solar eclipse in Cancer and on 16th July there was a partial eclipse in Capricorn. These two eclipses will set a new pattern for the year to come and perhaps even longer.
What is a solar eclipse?
The moon orbits the earth and sometimes it moves between the sun and the earth. When this happens, it prevents the light of the sun from reaching the earth. During a solar eclipse, the moon casts shadows on the earth called the umbra and the penumbra. The umbra gets smaller as it reaches the earth and the penumbra gets larger.
Solar eclipses happen once every 18 months and they only last for a few minutes. The last total solar eclipse was in August 2017 and while it could be seen in North America, this one was seen in South America, in Chile and Argentina, and partially in neighboring countries. The next eclipse visible from North America won't take place until 2020.
Scientists study solar eclipses as an opportunity to view the corona or the top layer of the sun when the moon blocks the glare of the sun.
What influence does a solar eclipse have on us?
When the sun, moon and earth are in complete alignment, it is almost like a reset that helps to bring about the beginning of a new cycle. Our circadian rhythms depend on the rising or setting of the sun and so it makes sense that an eclipse would have a deeper effect on us than we may realize.
Our circadian rhythms are also controlled by our pineal gland and when darkness falls due to a solar eclipse, this can activate the pineal gland and bring about an awakening. Even animals can sense an eclipse and often behave erratically leading up to and during the event.
An eclipse is likely to be experienced on many levels because it brings about a change in the vibration and frequency of energies on earth. This may mean you feel out of sorts or extra sensitive to the emotions of those around you. On a deeper level, the change can help you to create your own 'reset' and you can lift your energetic vibration to a new level and realign you with your higher purpose.
For the first time, it appears that a large scale awakening is happening on our planet, according to spiritual teacher Eckhart Tolle. With every solar eclipse, it's as though a veil is drawn back and something our subconscious has long known emerges into our conscious awareness and we have the opportunity to correct our course.
Native American Shamans believe that a solar eclipse represents a time of healing. The alignment of the sun, moon and earth reflects a coming together as one and a dissolving of differences. Emotional wounds can be healed, resulting in stronger relationships and a better mutual understanding that helps to unite the world in harmony, rather than being in opposition.
There are cultures that believe a solar eclipse is a time when evil can rise to the surface. In some Indian cultures, people won't eat during an eclipse and pregnant women don't go outside. An eclipse is regarded as a negative omen and crops harvested and eaten during an eclipse have no nutritive value.
The first thing to do when an eclipse occurs is to accept the idea of change and that it is a good thing. Realize that you need to allow the removal of something from your life to make room for something better. When you're on board with change, it makes the ride far easier.
At a time when 50% of the world population is dealing with injustice, violence and other destructive issues, it is high time for change and the more everyone changes, the greater the opportunity to bring about global change.
The influence of the solar eclipse in cancer
The total solar eclipse that took place in July fell in Cancer, one of the four cardinal signs of the zodiac. Cancer is a water sign ruled by the moon and therefore has a hold on our bodily reactions because we comprise about 65% water. The moon is proven to impact tides so it's reasonable to assume that it impacts us.
The interesting work of Dr. Masuro Emoto reveals that words and thoughts can change the shape of water molecules. Imagine what impact a solar eclipse in the water sign of Cancer could have on us physically, emotionally and mentally.
A family focus: Cancer rules the emotional body so creating more time for family, friendships and love will give you an increased sense of emotional wellbeing. This eclipse is an opportunity to start moving forward if you have experienced the feeling of being stagnant or stuck. It is a time to re-examine relationships and trust your inner feelings.
Motherhood: Cancer rules motherhood and motherly figures. You might want to explore your matrilineal line. Are there rifts that seem to keep repeating through generations? Marika Johnson, essay writer at custom essay service and UK.superiorpapers.com says a healing modality called Family Constellation Therapy helped her to break down a family pattern that had been evident in her family for generations.
Financial security: You need new strategies for changing times and financial security is important to the Crab, whose energy does not feel settled without some money stashed away for the future. It's a good time to meet with a financial planner and find ways to grow your wealth.
Digestive health: Cancer rules the digestive system. Michelle Lawson, a Pilates instructor who contributes content for best paper writing service and dissertation writing services says she infuses her drinking water with herbs like lemon and fresh mint to aid digestion and promote a healthy gut.
Emotional release: There's nothing more soothing– or Cancerian –than the emotional release that comes with crying. Interestingly, it appears that tears have surprising health benefits. They release toxins, such as the chemicals that raise the levels of cortisol, which is known as the stress hormone.
If you haven't been looking after your health, burning the candle at both ends and ignoring the call of your heart, the eclipse in cancer brings a much-needed wake-up call. It can be a little uncomfortable as your rose-tinted glasses come off but it is for your own good and the greater good.
How the signs are affected
If you have a cardinal sign for your sun or ascendant – Aries (fire), Cancer (water), Libra (air), or Capricorn (earth) — this eclipse season is bound to be pivotal for you. Even though you might not like the change this eclipse evokes in your life, it is a necessary part of your journey.
Besides its main effect on the cardinal signs, the eclipse also plays an important role for those born on the first days of the fixed signs (Taurus, Leo, Scorpio and Aquarius). However, it affects all of us, more or less, without exception. Therefore, we all need to make the most of Cancer's emotive nature.
Aries: Sometimes, you have to look back to move forward. You may need to take a step back and reconnect yourself with your past passions – ironically, this can help you to move forward in your career as it will help you to find your strengths and focus on them. This is a time to step up when it comes to family, children and creative partners – dealing with past issues and bringing healing.
Taurus: Find the time to invest in yourself and take better care of yourself. Don't keep busy with all kinds of important projects. Speak your mind and refine how you express yourself to others.
Gemini: This solar eclipse brings with it financial gains. Look at investing in projects and business opportunities you care about and they will bring gains. Do what you must do to become more stable and autonomous.
Cancer: This eclipse will help you to brave enough to become a more authentic version of yourself. You need to bid farewell to any preconceived ideas about who you are that could be holding you back. Leave behind relationships that don't affirm you and embrace the person you're becoming.
Leo: Don't be too hasty to judge a challenge as it could be an opportunity that brings you more energy, vitality and support. Revelations may be taking place within that help you to replenish your spiritual nature.
Virgo: A friend, colleague or someone in your network will present you with an opportunity that could affect your long term future. It could be the big break you're seeking but you will have to show courage to take it. Your view of the people you spend time with could shift and you may become passionate about a charity or cause.
Libra: You're on your way to transforming your career and moving towards success. It's time to be noticed for your hard work and your talents. Whether it's expanding your role at a current job or moving to a more fulfilling job, it's time to realize your potential.
Scorpio: Don't expend your energy on things that you're not really committed to. Rather save your time and energy for what's important to you. Your narrow perspective will widen and your horizons expand.
Sagittarius: You're ready for a deep and powerful internal transformation. Something must be sacrificed for something to be gained. You will want more depth and intimacy in relationships.
Capricorn: It's time to slow down and enjoy more in life besides your career. Assess whether relationships are working for you or whether it's time to let go and move on from a partnership that's stagnant. You're in the process of bringing more fruitful relationships into your life.
Aquarius: Your overall health and work style is in focus. It's time for you to find a balance between your needs and those of others and to establish an organized, manageable daily routine.
Pisces: You may be inspired to start an artistic endeavor and include more enjoyment in your life. You will be reacquainted with your playfulness and your purest form of happiness.
.A final word
In essence, an eclipse brings about change as it propels you forward and takes you closer to your destiny than you were before. Change is never easy so the time of an eclipse can be a bumpy ride. For those who are particularly sensitive, energies intensify as an eclipse gets closer, so you need to practice self-love and care during such a time. As this eclipse takes place in Cancer, which is an emotional water sign, it has power to bring about changes that help you stay true to your heart.
Author bio: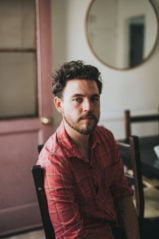 Scott Mathews is a content manager at Nerdywriters.co.uk and a regular content contributor at velvetjobs and bestdissertation.com reviews. He also occasionally writes for papers owl reviews and Uk-dissertation.com. A writer by day and reader by night, Scott is a person who enjoys good coffee, old Hollywood movies, and learning something new every day.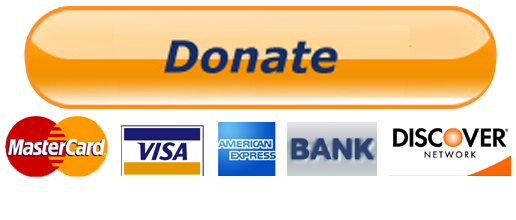 Your Tax Free Donations Are Appreciated and Help Fund our Volunteer Website and Orphanage
Disclaimer: We at Prepare for Change (PFC) bring you information that is not offered by the mainstream news, and therefore may seem controversial. The opinions, views, statements, and/or information we present are not necessarily promoted, endorsed, espoused, or agreed to by Prepare for Change, its leadership Council, members, those who work with PFC, or those who read its content. However, they are hopefully provocative. Please use discernment! Use logical thinking, your own intuition and your own connection with Source, Spirit and Natural Laws to help you determine what is true and what is not. By sharing information and seeding dialogue, it is our goal to raise consciousness and awareness of higher truths to free us from enslavement of the matrix in this material realm.