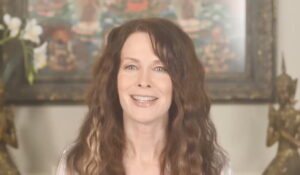 Author  : Lisa Renee
Source : https://krystalaegis.com/index.php/daily-practice/47-personal-integrity
Personal Integrity
Personal Integrity is the quality of being truthful and honest with yourself and others, of intentionally aligning personal behaviors and actions to be congruent with your own Personal Value System, moral principles, and ethics. It generally requires personal choice and commitment to align ourselves and to stay consistent with personal values and ethical standards, so that when we speak we mean what we say.
Developing Personal Integrity is essential to becoming a stable, clear and trustworthy person that aligns their decisions in life with their chosen personal values. It is the milestone of building strong character, which is guided by ones chosen personal values. This is reflected in a person that is firmly centered in purpose and directed in life by their own core self. We compromise our core integrity whenever we let others make poor decisions for us or when we betray a trust, betray our personal values, or betray that which we know is the truth for ourselves. When we compromise our Personal Integrity, we allow a back door vulnerability for dark force manipulation that many times descends even more darkness and chaos into the situation where we had made the compromise. To support the embodiment of our true essential nature, and achieve single soul occupancy and continual consciousness expansion, it is imperative that we understand how to generate and maintain Personal Integrity. 

Self-Inquiry upon Personal Integrity
To build and maintain personal integrity takes some effort and commitment, takes developing the self-awareness that is required to define your personal values so that you can measure your behaviors and actions, in order to evaluate how aligned you are to your authentic self. When you consciously participate in clarifying personal beliefs and core values, the next step is to honestly assess how well you are doing, by reviewing yourself in a personal integrity report. It may be a powerfully positive process to review your core values and generate personal integrity reports annually, so that you can see how you are evolving and transforming, as you become better aligned to your own personal value system. This begins to develop more competency in self-leadership and life management skills, so that you are empowered to make positive differences from the values that you lead in your life. Real self-leadership and Self-Ownership begins when we have absolute clarity within the context of our personal beliefs and core values, which become the guiding principles we follow in our lives.
What are the most important Personal Values that motivate my life? Choose up to five of the most important core values that feel the most essential, to live authentically and express your highest purpose. Then focus upon those themes that you have chosen and evaluate whether you are practicing and increasing these important values throughout your life. In the Guardian context for reclamation of Christ, our personal core value system would be directly connected to the Law of One practices. For example, for those dedicated to be of service to the Law of One, some of our most important personal core values are:
Expressing Unity Consciousness, knowing we are all interconnected.
Expressing Unconditional Love and Compassion to Myself, Love Others and Love Earth.
Expressing Service to Others orientation to motivate personal actions.
Maybe upon deeper reflection or in the future you'll find that your most important personal values are shifting, or are revealing differently in order to become more specific in their quality. The more specific we are in identifying our core values, the more accurate and clear we can be when applying those to the behaviors that guide our life. As an example, let's say through deeper self-study you have identified a recurring pattern that makes it hard to feel confident in valuing yourself when in the company of intimidating people. One of the core values that you choose is to Value Yourself equally to others, no matter what happens. To make this an important guideline in your life will help strengthen personal behavior to value yourself while in intimidating situations, which increases Personal Integrity.
Once you've defined some of your most important personal values, then inquire on each one to evaluate how you can better align your thoughts and behaviors with the meaning of each value. For example, ask three questions about the core values of expressing Unity, to help you accurately assess positive changes that you can make to be more authentic and in integrity.
What does Unity mean to me, how do I express Unity in my thoughts, behaviors and actions?
How can I better practice Unity consciousness throughout my life?
Am I practicing empathy with others to more deeply express Unity?
Am I living in Personal Integrity and what areas can I improve? As you meditate and reflect on your life over the past year, assess if you have been authentic to your core values and the ways that you can improve your actions, to reflect integrity and authenticity in the future. In each area when reflecting upon personal values, inquire on what is aligned to your authentic self, those things that feel they are functioning well. Then place your attention upon the personal lessons and opportunities that you have to greatly increase inner strength, the core strength you will need in order to act authentically and in personal integrity.
Summarize the key points in your Personal Integrity Assessment for reference. As you gain clarity on identifying important personal values and how you can build and maintain authentic integrity, prepare a summary of key points that you can revisit for inspiration to help guide your life direction and purpose in the next cycle. Print out your notes to clarify in more detail your personal vision for living within core personal values, knowing that when you are maintaining personal integrity it naturally aligns to fulfill your highest purpose. Embodying core personal values, living, thinking and breathing those values is what expresses Personal Integrity. This is the key to avoid negative cause and effect or miasmatic imprints upon what you are manifesting. Then make an effort to re-read and reflect upon your Personal Integrity Assessment regularly, to keep you focused on what personal core values are the most important guiding principles of fulfilling your most authentic expression.
Practical Application of Embodying Integrity
In the process of completing a personal integrity self-assessment and consciously choosing your value system based on what you know to be true for you, now is the time to take conscious steps every day to behave in ways that are consistent with your personal values.
Identify the behavioral traits that need to be addressed and are required to change.
Determine the underlying reasons why you have not behaved with greater personal integrity.
Observe the obstacles and other people that are used as excuses to lie or violate your personal values or moral code.
Commit to build authentic relationships through greater truthfulness, honesty and being open and direct.
Compile a list of tasks and behaviors in which you dedicate to become more trustworthy and honest.
Protect your basic human rights to be authentic and protect the rights of others, by respecting the decisions and opinions of other people.
When possible, be of service to others and live as an example for embodying truthfulness and integrity.
Be willing to honestly self-assess progress on your commitment to personal integrity, making adjustments along the way.
Look for the support of others who are inspiring examples of personal integrity, and have similar goals and personal values to be honest and trustworthy.
Develop Accountability for personal behaviors and actions, and if you make a mistake that impacts others or you break a promise, be willing to admit it and apologize.
The world is rapidly changing during these stages of bifurcation, where the Negative Polarity and Positive Polarity spirals are becoming more extreme and amplified in the external. In order to stay deeply connected into our core self and to withstand the massive impact of these opposing forces colliding, we must take conscious steps now to embody personal integrity.  We cannot serve both of these spirals, without them colliding.  So it is up to each of us to choose what we align with, and to participate in bringing all aspects of our lives into this unified and congruent alignment.
……………………………….
Strong Moral Character
Author : Lisa Renee
Source : https://krystalaegis.com/index.php/tools/50-strong-moral-character
To better identify conduct in people and groups that are representative of trustworthy behaviors, we will also need to improve our understanding of the conduct that defines both trustworthy and untrustworthy behaviors. Trustworthy behavior is modeled in the ethical conduct we observe in people with Strong Moral Character and strong core center. Untrustworthy behavior is modeled as unethical conduct in people with weak moral character and a weak center.
This is not to create bias or withdraw one's love and compassion, when observing people that exhibit untrustworthy behaviors through weak moral character. When we see untrustworthy behaviors in ourselves we want to apply loving forgiveness, as well as commit to heal our weakness through strong character development. As we identify trustworthy attributes inside ourselves we gain immense self-trust, which helps us discern the levels of trust that are appropriate to give to others.
The purpose is to make improved choices about where one chooses to place trust with others and how to build strong moral character and thus, build trustworthy attributes in the self.
Ego Pitfalls in New Age
In the New Age movement there is a common language used to shape belief systems, which generally promote delusional fantasies about the nature of reality. This is done through the denial of one's personal responsibility to recognize the difference between perpetrated deceptions and authentic truthful behavior. These attitudes reinforce weak character development with low moral values in those communities.
Previously, this issue was discussed here Shifting Foundation of Identity, Update for 2014 about discerning between the intelligence of light and dark without bias, such as in "saying the car is the color red". To factually call the car the color red is not a judgment, it is describing an attribute of the car. This is to make a distinction between a judgmental bias as a description, and factually stating the color of the car. If a person says, "the car is red and that is bad", well that is a judgmental perception. If a person says "the car is rainbows" and it is really red, that person may be pathological or delusional.
The changing foundation of people's life during the Ascension Cycle will radically alter people's perception of reality and their capacity to trust. This is the time for greater discernment and yet, going even deeper to be as the compassionate witness.
Many people are afraid to own up to actual events with factual statements because in the New Age movement, people will react by telling them they are being judgmental. Our goal is in making an accurate assessment of character, to better discern the conditions present, rather than making judgments which assign a good or bad value system. As in the car example, stated factually without bias it is not good or bad that the car is "red", it just is what it is. To evolve beyond base ego drives and instinctual addictions from controlling our bodies, we must identify the difference between the weak moral characteristics of Imposter Spirit (darkness, deception, ego, etc.) and the strong moral characteristics of the truth spirit (eternal self, transparent, Krystic values).
In the New Age movement, there are evasive manipulation strategies in the "throwing around" of terms that we all recognize and resonate with, such as "unconditional love", "unity" and "ego does not exist". Many times these terms are used seductively by forceful personalities looking to forego personal Accountability to their actions, and easily continue to promote deceptive belief systems, in order to gather flocks of admirers or followers and to reinforce self-entitled delusions.
Grounded Ethical Behavior
Unfortunately, if a person is not grounded in a strong ethical character and moral fabric before entering the New Age consciousness belief systems, most all of these terms are misused and abused in order to perpetrate deceptions, manipulations, predator behaviors and exert control over good intentioned, heart based, unaware and innocent people. Many of us in our community know this and have suffered through the learning experiences of great betrayals of trust, while listening to the superficial flowery words with no substance or meaning behind them. These are of course the unchecked negative ego behaviors, which influence low moral conduct.
Across the board in every life experience, whether a self-proclaimed "spiritual person", an ascension guide, a spiritual guru, raw foodie, green earth activist, banker, lawyer or accountant, whatever the personality, we will find the same common Negative Ego themes potentially present in all human beings.
Many of us have made the error that because we believed ourselves to be of "spiritual character" and we meet others that say they are of "spiritual character" too, that this inherently means they are trustworthy, ethical people with a strong moral character. This is not so and we must accept this fact as spiritual adults, while learning how to better identify those traits and strengthen our own moral character and trustworthiness.
Strong character is established by the conscientious adherence to moral values, not by words made in lofty rhetoric or with good intentions. Another way of saying that is, building strong character is ethics in action and demonstrated in personal conduct every day.
When we assess situations and discern for trustworthiness, it is wise to look at the personal characteristics of the people involved as well as discern the ethics (virtues) that are highly valued in the organization or group. In most situations, however, when we are talking about a person's character we are referring to the sum total of his or her moral qualities, possibly balanced against his or her imperfections (imbalances). To say a person has a solid moral character does not require that they are perfect, however, it does mean we feel this is a solid person worthy of our trust.
So when we say someone has strong character we are expressing that his or her nature is defined by worthy traits like integrity, courage, and Compassion. People of strong moral character are guided by ethical principles even when it's physically dangerous or detrimental to their careers, social standing or economic well-being. They do the right thing even when it has a personal cost.
A strong moral character is the physical foundation required at the base of building a strong spiritual house. In order to hold the spirit of Christos, as in acquiring ethics of spiritual virtues, the first step is making sure that the body, the physical self, is grounded in strong moral character.
Trustworthiness
• Don't deceive, cheat, or steal
• Be reliable, do what you say you'll do
• Have the courage to do the right thing
• Build a positive reputation to be credible
• Be loyal to those who have earned your trust.
Respect
Treat others with respect, follow the Golden Rule
• Be tolerant and accepting of differences
• Use good manners, not bad language
• Be considerate of the feelings of others
• Don't threaten, hit or hurt anyone
• Deal peacefully with anger, insults, and disagreements.
Responsibility
Do what you are responsible for
• Persevere and never give up!
• Always do your best
• Use self-control
• Be self-disciplined
• Think before you react and consider the consequences
• Be accountable for your words, actions, and attitudes
• Set a good example for others.
Fairness
Play by the established guidelines
• Take turns and share
• Be open-minded and listen to others
• Don't take advantage of others
• Don't blame others carelessly
• Treat all people fairly.
Caring
• Be compassionate and show you care
• Express gratitude
• Forgive others
• Help people in need.
Community
Do your share to make community better
• Cooperate
• Build trust in community
• Stay informed
• Follow guidelines when they make sense
• Respect authority when it's earned with trust
• Protect those less privileged.
Strong Spiritual House
When we cultivate our physical self and personality to be disciplined and to build strong moral character, we are building the physical foundation to be strong enough to house the higher attributes of Christ spirit. If our body and mind are morally weak, they are also physically and energetically weak. These physical and energetic weaknesses translate into low moral character in most humans who are not aware of the Archontic Deception promoted as a value system. Since many humans are not taught to develop strong moral character, the mind and body are increasingly weakened when we are easily made consensual to low morals and low ethical standards. Many people cannot tell the difference between high ethical standards and low ethical standards, as they are mind controlled through religion, gurus or other control mechanisms.
We are so desensitized to what has become the norm, that we must put focus on the study of strong moral character, ethical conduct and demonstrating an exercise of these higher human traits in our day to day.
A strong moral character is the physical ballast and is directly related to the capacity of embodying the personal virtue (frequency) created by the Spirits of Christ. So we could think of the physical body as the practical reality of grounding into our being a strong moral character in our actions every day, while the spiritual-energetic body expands relative to one's ethical conduct. Together, this focused mind-body partnership attracts the higher virtues (spiritual gifts) of the Spirits of Christ. This is the key to embodying the Spirit of Christos while in a physical body.
Spirits of Christ
1. Purity 2. Generosity 3. Patience 4. Kindness 5. Discipline/Conservation 6. Diligence 7. Humility
Trustworthy behavior is modeled in the ethical conduct we observe in people with strong moral character. Strong moral character in partnership with placing value on the ongoing spiritual development of krystic attributes manifests emotionally stable, consistent, balanced, loving, compassionate and peaceful people. When our community places value on these moral characteristics as an inspired goal for self-improvement, this creates an invincible strength when the group is unified within community consciousness.
This is the exact reason this community is tested continually to strengthen itself through its individual members, by determining what they truly place value upon. If together we place our dedication to the strengthening of our group moral character in partnership with the Spirits of Christ, it is very hard to interfere with our influence on the earth. This is our highest expression and inspiration here and is the trusted value system of the Law of One.
To break strong moral character from building in our group, to break apart trust and confuse issues of trustworthiness, a person of low moral character will reveal itself and create dissent. A low moral character that practices unethical behavior cannot embody the Christ spirit. It can only replicate what it can memorialize, as the impostor.
It is important to witness this neutrally and understand why it is occurring, as it is a valuable lesson for all. This is not to create bias or withdraw one's love and compassion towards observing people that exhibit untrustworthy behaviors through weak moral character.
This is to make improved choices about where one chooses to place trust with others and how to build strong moral character, and thus build trustworthy attributes in the self.
Characteristics of Trustworthy People
Authentic
Actions and words match
Able to say "no" respectfully and "yes" dependably
Keep agreements or renegotiate if necessary
Able to admit it when they do not know something
Able to be both flexible and reliable
Show genuine feeling for you if they need to let you down
Willing to make compromises but never compromise core principles or personal integrity
Consistent ethics, positive values, and principles inform their behavior
Willing and able to tell you things you do not like to hear, kindly
Able to disagree without needing to argue, or to have friendly disagreements that lead to increased understanding
Let you know how they feel, where they stand, and how you stand with them
Able to recognize, accept, and enjoy the differences between you
After considering others, be sure to turn the same list around on yourself.
We have expanded on untrustworthy behaviors modeled in people with weak moral character, in order to comprehend the relationship between low moral character and the Negative Ego, through its main filters; egotism, Narcissism and Psychopathy. The purpose of promoting egotism and narcissism (i.e. alpha male, tyrants) as a positive traits in society is purposed to maintain low moral character and unethical standards as acceptable characteristic behavior in human beings. This is an Archontic Deception Strategy which can be accurately identified, so that when we see it working to influence our environment, we can change the course of its direction.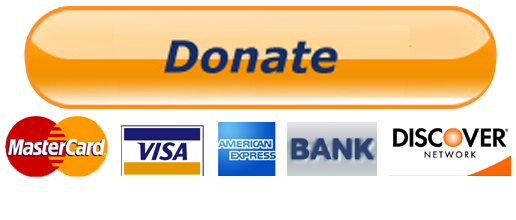 Your Tax Free Donations Are Appreciated and Help Fund our Volunteer Website and Orphanage
Disclaimer: We at Prepare for Change (PFC) bring you information that is not offered by the mainstream news, and therefore may seem controversial. The opinions, views, statements, and/or information we present are not necessarily promoted, endorsed, espoused, or agreed to by Prepare for Change, its leadership Council, members, those who work with PFC, or those who read its content. However, they are hopefully provocative. Please use discernment! Use logical thinking, your own intuition and your own connection with Source, Spirit and Natural Laws to help you determine what is true and what is not. By sharing information and seeding dialogue, it is our goal to raise consciousness and awareness of higher truths to free us from enslavement of the matrix in this material realm.