The frontier is our perception as well as space. What will we discover?
By Gerry Gomez
We're on the cusp of venturing off planet and into space. Many of us are doing this already in secret programs or with portals that exist all over this planet. This concept crosses the rubicon for humanity. Where some have ventured, others will soon follow.
If we see the solar system – our local neighborhood, our local star cluster, the galaxy, or the universe as the frontier – then our experiences will be limitless. We'll be traveling through the stars to places not conceived of for the majority of us. So, isn't there enough room to go out into space for all of us, that we can stop the madness of controlling our population? After all, controlling us is to keep us penned in and used as batteries or food. Heck, there are even a lot of people out there talking about how our view of earth is wrong, saying there's much more to the planet than we realize. Like a vast territory beyond the ice wall.
Whether the ice wall is a real thing, I don't know. I haven't had too many conversations with higher intel on that topic, but I'm ok thinking this is possible. Perhaps our reality is holographic, or something we can't even imagine at the present? It's likely a psyop, but to what end, I'm not completely sure. To keep us unaware of the other territories and beings that surround us? But, as we go through revelations, anything seems to be possible. The notion of a greater reality, I feel, is one of the major shifts that will happen because of the UFO revelations that are currently in hyperdrive. And perhaps confusion is the end goal?
But as for space, its reportedly infinite and we really can't comprehend it. There's enough room for us to have a town or state or whatever for ourselves. But that would be pretty boring without some friends and family and neighbors to share it with.
I came across a statement by a famous philosopher about schizophrenia. He said that avoiding it was the ability to find balance with new information. Well, we're going through this massive growth period. Some would call it occult indoctrination. I prefer to not see it as a negative, but as a thing necessary to recover our humanity and heal our species.
In an effort to get back to balance, Source used this moment as an advantage. And it's had some noticeable results in the groups and with many of the people I'm associated with. We all felt energetic shifts. Perhaps you felt them too. There've been highs and lows as we work our way through new energies that continue to hit the planet. The new moon brought about usual tomfoolery from the dark side. Throughout the ebb and flow, there were some ups and downs and some needed adjustments of energy.
A group I'm in, noted that we feel that we're beyond reach of the potentially bad things that could have happened to us. I remarked, that I think we're now just dealing with a mop up of energies. I've been very removed from worry over many of the issues that the dark side would like to throw at us. I have had moments of being unbalanced with new discoveries. To which, I had to sideline myself and ground myself. I have a friend who reads this blog who deals with a lot of people who've lost their balance. I believe many could face this type of scenario, depending on factors. Some signs indicate that energies contribute to everyone's innate understanding of things? This would help a lot.
For me, it's taken a lot of work. A lot. To adjust to the new me. Though I see many of the tactics of the dark for what they are and them trying to invoke them, I don't see or feel the same results. We're changing all the time, and I feel like some shift has occurred in me recently, where I'm less drawn into drama. I am more an observer.
I realize that this is part of the path of enlightened ones. So, I felt like our purpose has changed. Once a week, the Council of Prepare for Change gets together. We take care of business and catch up with each other. It's a great opportunity to be with our tribe. Last meeting we discussed the nature of reality. I'm sure that it's my perspective, but I feel like there's much more conversation and dialogue going on about our cosmic situation.
The congressional hearings moved the needle on this and put a focus on the years of claims from the community. Since Prepare for Change has always considered that we were not alone in the Universe, and were even affected by cosmic cousins, we've taken the issue seriously. We have always thought that we are pioneers on the new frontier. We've just been waiting for people to come along to that conclusion, on their own timeline. If we can help, we're grateful to be of service. We agreed that perhaps our services will be more needed in the near term. But also include explanations of the extraterrestrial revelations.
You Must Believe to See, Not See to Believe
As such, we've been able to dive deeply into the preparation necessary to deal with this massive change in our consciousness. Since we've always believed, it's not been unusual to see. By see, I mean see paranormal activity. This has come in the way of etheric visions, astral projecting, remote viewing, lucid dreams, visualization, manifestation, immediate healing, seeing auric fields, seeing the matrix.
There's reports out there that CIA programs would target kids who had physic abilities. As the shift gets closer, more people are having these abilities. We'd understand this as our DNA rising. As one's DNA rises, our physic abilities do as well. These abilities could be any that I've mentioned or clairaudient, clairvoyant, clairsentient, or claircognizant.
Here's a few "special" abilities that we've seen in some of our contacts:
I love that kid. Having known someone like this, I am eager to have some of this type of ability. In a way, I've been directed to learning about what I seek to learn. So, I'm not there yet, but like to stay on the path.
Speaking of paths, this woman sees more colors than a normal person. The usual person would see a million colors, she supposedly sees up to 100 million.
Or those people who see others auras:
Then there's those people who get hit on the head and can play an instrument like a virtuoso:
Then there are new technologies:
These are but a few latent abilities we have, and abilities that are supposed to be made available to us in this transition. It should be an interesting time for sure as we learn to use these abilities with responsibility. I think some people I know would like to look through others clothes! See how easily us humans can be distracted.
While we're thinking of the amazing new things we can do in the future, we also have to adapt as a society to the new friends we'll develop. Among our friend, we also include contact and extraordinary experiences with many who've been in our community.
On this journey or in the preparation for change, this is a big part of what we meant. Our reality of who we are would change. What we've offered to others is a place to share those experiences in a trusting and supportive environment. Perhaps, we'll be called into service to do more of this. I can see that happen. How, is the fun part.
But, we're already living between this world and the next and most readers of this blog understand that we're bridging this material plane with the spiritual. In that blending is where all the excitement is! The Universe is at our doorstep and so many new things will be discovered by our pioneers.
Keep your open mind and a big challenge we have to work out together is creating cohesion between our stories. And experiences. There's so much we don't know. But, if we understand our sovereignty and know the Laws of the Universe, I believe we'll be at a good point.
There will be people that see your heart. Just like a faithful dog can "sense" a good person from a questionable one, we'll be able to have that sixth sense or just read another's aura.
I hope you've considered that this is not a drill. It's happening. In big ways and small ways, I hope you've gotten yourself prepared for change.
Source: Naradigmshift.substack.com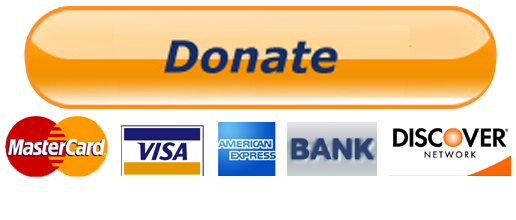 Your Tax Free Donations Are Appreciated and Help Fund our Volunteer Website and Orphanage
Disclaimer: We at Prepare for Change (PFC) bring you information that is not offered by the mainstream news, and therefore may seem controversial. The opinions, views, statements, and/or information we present are not necessarily promoted, endorsed, espoused, or agreed to by Prepare for Change, its leadership Council, members, those who work with PFC, or those who read its content. However, they are hopefully provocative. Please use discernment! Use logical thinking, your own intuition and your own connection with Source, Spirit and Natural Laws to help you determine what is true and what is not. By sharing information and seeding dialogue, it is our goal to raise consciousness and awareness of higher truths to free us from enslavement of the matrix in this material realm.