Happy Thanksgiving Weekend!
Please express gratitude for our success this last week! To keep the love energy high, we plan to meditate during the times below over the weekend. We are achieving our goals, so let's keep it up!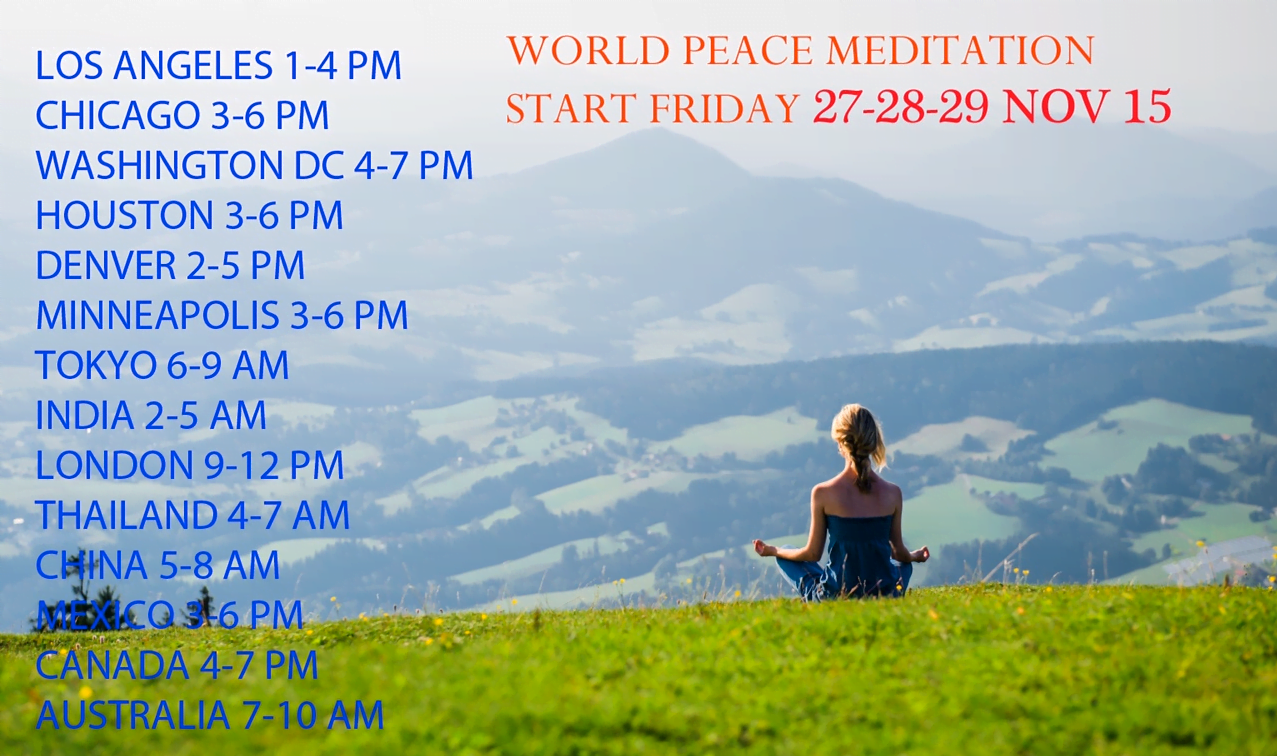 We made a huge difference last weekend with the Event Meditation and can see the outcome of our efforts in our 3D reality. We are on the cusp of the Event and need your help with an important mission that will help us manifest the Event and Disclosure.
By drawing upon the power of the Divine Feminine and Unconditional Love our victory moves closer – Please join us for 5 or more minutes each day starting Friday, November 27 through Sunday, November 29 at the times listed below. It will work best if we do meditate on the hour in order to create more a synchronous effect.
Send unconditional love to all of humanity and to all life in the Universe ……and that love shall be returned to us.
We are almost there, and we are winning!
Much love and light,
The Prepare for Change team