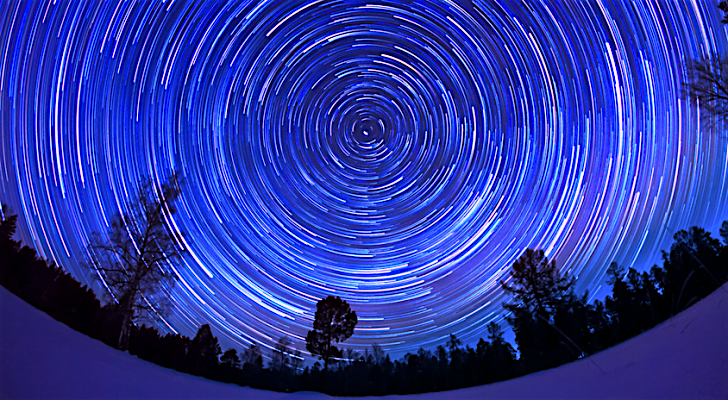 When we look at the weird and wacky world of quantum physics, it can be hard to make sense of some of the things scientists have bee observing over the years
"We choose to examine a phenomenon which is impossible, absolutely impossible, to explain in any classical way, and which has in it the heart of quantum mechanics. In reality, it contains the only mystery." Richard Feynman, a Nobel laureate of the twentieth century (Radin, Dean. Entangled Minds: Extrasensory Experiences In A Quantum Reality. New York, Paraview Pocket Books, 2006)
One thing is for certain, 'consciousness,' or, factors association with consciousness (observation, measurement, thinking, intention) have a direct correlation with what we perceive to be our physical material world.
Max Plack, a physicist who originated quantum theory, regarded consciousness as "fundamental," and matter as "derivative from consciousness." He said that "we cannot get behind consciousness. Everything that we talk about, everything that we regard as existing, postulates consciousness." 
Eugene Wigner, a physicist and mathematician told the world that "it was not possible to formulate the laws of quantum mechanics in a fully consistent way without reference to consciousness."
R.C. Henry, Professor of Physics and Astronomy at Johns Hopkins University said that:
"A fundamental conclusion of the new physics also acknowledges that the observer creates the reality. As observers, we are personally involved with the creation of our own reality. Physicists are being forced to admit that the universe is a "mental" construction. Pioneering physicist Sir James Jeans wrote: "The stream of knowledge is heading toward a non-mechanical reality; the universe begins to look more like a great thought than like a great machine. Mind no longer appears to be an accidental intruder into the realm of matter, we ought rather hail it as the creator and governor of the realm of matter. Get over it, and accept the inarguable conclusion. The universe is immaterial-mental and spiritual." ("The Mental Universe" ; Nature 436:29,2005)
Recently, Australian scientists recreated an experiment that proves reality doesn't really exist until we are measuring it, observing it, or 'looking' at it, at least to on the scale of quantum mechanics. (source)
An experiment devised by the Griffith University's Centre for Quantum Dynamics, led by Professor Howard Wiseman and his team of researchers at the university of Tokyo, recently published a paper in the journal Nature Communications confirming what Einstein did not believe to be real: the non-local collapse of a particle's wave function. It's quantum entanglement, and it basically suggests that space is just the construct that  gives us the illusion of separation. (source)(source)
All of these findings within quantum physics have led to the suggestion that 'consciousness create reality.' That is, factors associated with consciousness, like measurement, are somehow involved with our material world.
'Consciousness Creates Reality'
The quantum double slit experiment is a very popular experiment used to examine how consciousness and our physical material world are intertwined. It is a great example that documents how factors associated with consciousness and our physical material world are connected in some way.
One potential revelation of this experience is that "the observer creates the reality." A paper published in the peer-reviewed journal Physics Essays by Dean Radin, PhD, explains how this experiment has been used multiple times to explore the role of consciousness in shaping the nature of physical reality. (source)
In this experiment, a double-slit optical system was used to test the possible role of consciousness in the collapse of the quantum wave-function. The ratio of the interference pattern's double slit spectral power to its single slit spectral power was predicted to decrease when attention was focused toward the double slit as compared to away from it. The study found that factors associated with consciousness "significantly" correlated in predicted ways with perturbations in the double slit interference pattern. (source)
"Observation not only disturbs what has to be measured, they produce it. We compel the electron to assume a definite position. We ourselves produce the results of the measurement." (source)
Although this is one of the most popular experiments used to posit the connection between consciousness and physical reality, there are several other studies that clearly show that consciousness, or factors that are associated with consciousness are directly correlated with our reality in some way. A number of experiments in the field of parapsychology have also demonstrated this.
Sure, we might not understand the extent of this connection, and in most cases scientists can't even explain it. However they are, and have been observed time and time again.
Here is a video demonstration from the film "What The Bleep Do We Know."
Delayed Choice Experiment
Just as the double slit experiment illustrates how factors associated with consciousness collapse the quantum wave function (a piece of matter existing in multiple potential states) into a single piece of matter with defined physical properties (no longer a wave, all those potential states collapsed into one), the delayed choice experiment illustrates how what happens in the present can change what happens(ed) in the past, and shows us more how factors associated with consciousness could be intertwined with our physical material world. It also shows how time can go backwards, how cause and effect can be reversed, and how the future caused the past.
Like the quantum double slit experiment, the delayed choice/quantum eraser has been demonstrated and repeated time and time again. For example, Physicists at The Australian National University (ANU) have conducted John Wheeler's delayed-choice thought experiment, the findings were recently published in the journal Nature Physics. (source)
In 2007 (Science 315, 966, 2007), scientists in France shot photons into an apparatus and showed that their actions could retroactively change something which had already happened.
"If we attempt to attribute an objective meaning to the quantum state of a single system, curious paradoxes appear: quantum effects mimic not only instantaneous action-at-a-distance, but also, as seen here, influence of future actions on past events, even after these events have been irrevocably recorded." – Asher Peres, pioneer in quantum information theory (source)(source)(source)
The list literally goes on and on, and was first brought to the forefront by John Wheeler, in 1978, which is why I am going to end this article with his explanation of the delayed choice experiment. He believed that this experiment was best explained on a cosmic scale.
Cosmic Scale Explanation
He asks us to imagine a star emitting a photon billions of years ago, heading in the direction of planet Earth. In between, there is a galaxy. As a result of what's known as "gravitational lensing," the light will have to bend around the galaxy in order to reach Earth, so it has to take one of two paths, go left or go right. Billions of years later, if one decides to set up an apparatus to "catch" the photon, the resulting pattern would be (as explained above in the double slit experiment) an interference pattern. This demonstrates that the photon took one way, and it took the other way.
One could also choose to "peek" at the incoming photon, setting up a telescope on each side of the galaxy to determine which side the photon took to reach Earth. The very act of measuring or "watching" which way the photon comes in means it can only come in from one side. The pattern will no longer be an interference pattern representing multiple possiblities, but a single clump pattern showing "one" way.
What does this mean? It means how we choose to measure "now" affects what direction the photon took billions of years ago. Our choice in the present moment affected what had already happened in the past….
This makes absolutely no sense, which is a common phenomenon when it comes to quantum physics. Regardless of our ability make sense of it, it's real.
This experiment also suggests that quantum entanglement (which has also been verified, read more about that here) exists regardless of time. Meaning two bits of matter can actually be entangled, again, in time.
Time as we measure it and know it, doesn't really exist.
A Little More On The Science Of Intention
In 1984 a study took place at three different gatherings of over 7000 people who did meditation each morning and evening for three consecutive weeks. The study took place in Fairfield, Iowa (December 17, 1983-January 6, 1984), The Hague, Holland (December 21, 1984-January 13, 1985) and Washington, DC (July 1-July 10, 1985). The results were quite eye-opening. 'Time series' analysis was used in this study to rule out possibilities that the reduction in global terrorism was caused by pre-existing trends, drifts in data or cycles.
Some Scientists believe this is due to a coherent resonance being created in the Unified Quantum Field by those meditating.
The 7,000 people meditating created a Field Effect of harmonious coherence that spread throughout the collective–which, it is believed,  helped to reduce acts of terrorism.
This effect is called the  "Maharishi Effect", and has over  600 scientific studies conducted in 33 countries and in over 250 independent research institutions. The evidence overwhelmingly correlates synchronized group prayer and meditation having  social, political and economic benefits to the world. Positive correlations for numerous health benefits to the individual were also observed and confirmed.
Today this type of energy is being calculated by the Global Consciousness Project (GCP), whose  home is at the Institute of Noetic Sciences. This initiative has been collecting data for over 15 years, with up to 70 host sites worldwide, using random number generators.  The evidence suggests there is a unifying field of consciousness described by sages in almost all cultures, it's quite fascinating and you can read more about it in some of the articles linked below.
Major world events, such as the 9/11 attack (2001), Nepal's earthquake (2015), worldwide meditations (2015), and more,  have been recorded by the GCP and has shown that the synchronization of RNG's has occurred when thoughts, emotions and intentions of many people from around the world get synchronized.
There are several examples that have yielded statistically significant results when it comes to measuring the effects of human intention on our physical material world, and we've written about this in depth in various articles. To find out more information on that, feel free to browse through the selected list below. Also, for a selected list of downloadable peer-reviewed journal articles reporting studies of psychic phenomena, mostly published in the 21st century, you can click HERE.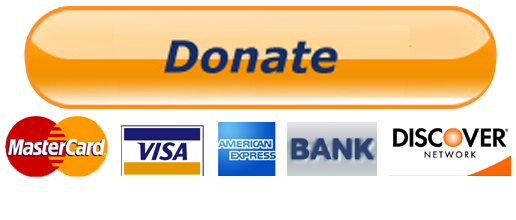 Your Tax Free Donations Are Appreciated and Help Fund our Volunteer Website and Orphanage
Disclaimer: We at Prepare for Change (PFC) bring you information that is not offered by the mainstream news, and therefore may seem controversial. The opinions, views, statements, and/or information we present are not necessarily promoted, endorsed, espoused, or agreed to by Prepare for Change, its leadership Council, members, those who work with PFC, or those who read its content. However, they are hopefully provocative. Please use discernment! Use logical thinking, your own intuition and your own connection with Source, Spirit and Natural Laws to help you determine what is true and what is not. By sharing information and seeding dialogue, it is our goal to raise consciousness and awareness of higher truths to free us from enslavement of the matrix in this material realm.