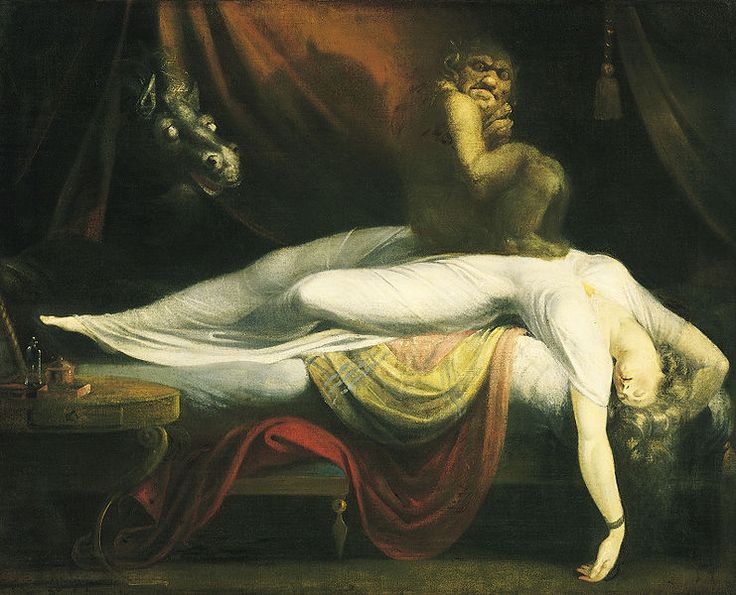 By Eric Raines
"Flow in the living moment. – We are always in a process of becoming and NOTHING is fixed. Have no rigid system in you, and you'll be flexible to change with the ever changing. OPEN yourself and flow, my friend. Flow in the TOTAL OPENESS OF THE LIVING MOMENT. If nothing within you stays rigid, outward things will disclose themselves. Moving, be like water. Still, be like a mirror. Respond like an echo."
-Bruce Lee
Energy work overview
Before we start going into the actual construct of the energetic systems, we are going to go through a quick walkthrough of the energy work, and what this means. I am going to be explaining how to remove these constructs, and understanding of what is needed to do these techniques is required to move forward from here. What we will be working with is a combination of intuitive sensing, conscious breathing, chi flow, visualization, and conscious, directive will. First, we need to make sure that we can freely move chi through our bodies, or if the flow is blocked. This is done by doing specific Chi Kung (qigong, chi gong) movements to induce chi flow. Specifically, Shaolin Chi Kung, and a technique called Lifting the Sky, which can be found in the extraction/protection protocol prep video, along with a tutorial on conscious breathing (which will be intrinsic in doing the work for yourself as well), EFT tapping, and self lymphatic drainage.
Note: Techniques described later in the article are taught in the prep video and the extraction gold light meditation. In order to gain a complete understanding of the energy work taught about removing specific constructs further down, these videos become required material.
[youtube https://www.youtube.com/watch?v=F3ztQAoP0NA?feature=oembed]
This technique specifically induces chi flow up the spine and down through the arms and legs, and tingling/movement, or rushing sensations should be felt through the body, especially the arms if you have fairly decent flow in your body. If you do not experience these sensations as you go through the breathing/visualization/movement of the technique, you have blockage in your body that is not allowing you to access your chi flow. To clear blockage to enable chi flow, follow the tutorials in this video at least three times a week for two weeks. Focus on breathing into all corners of your body, including the toes and fingers, and everything in between. Increase your repetitions of the Chi Kung movements up to 30-40 times for each session, and if you feel comfortable, do the Chi Kung twice a day. Opening up your flow and clearing blockage will start to induce flow through your meridian system, but pinch points and interference from the etheric control systems might cause uncomfortability. If, when going through this process of clearing out blockage to access your flow, you feel uncomfortable spots in your body such as buzzing, pain, pressure, burning, or movement sensations, breathe chi and life into the areas, gently coaxing the pain to smooth out and flow, opening the area where the uncomfortability is located, with an internal command/visualization of relax, open, and let go.
Once your chi flow is able to be felt, you can move it around at will in your body. Breathing in chi feels much more meaningful, and the more you move and practice with it, the stronger and more sensitive you will become. With this sensitivity, you can begin to explore sensation outside of your body by pushing your inner chi, out of the body into a bubble around you.  Intuitive sensing in the beginning is as simple as finding the areas inside and outside of you where the energy does not easily flow. Because seeing the etheric control systems are fairly hard to do without lifting your frequency to be able to perceive them, you can easily find them simply by finding where the energy does not easily flow, or does not flow at all. Expansion in this questing internally and externally is fairly easy with practice. In the beginning, you only get hints and faint inflections of what might be or might not be, but the trick is to trust it. If you feel like something is blocking the flow, something IS blocking the flow. The more you practice and stretch your awareness out, the sharper and more in tune your perception becomes. Continuing with this steady practice, one day when you are pushing a wall of chi against a spot that is not moving, suddenly you see a black spot, resisting the flow in the light of your energy. It might be small, as in the size of a quarter, or large as in the size of a house, but suddenly you can see it. Once at this point, you cant take your consciousness and project it like a flashlight, looking around you to see the world for what it truly is. Shining a bright beam of chi illuminates the darkness around, exposing anything hiding, watching or interfering.
The energy I use in my work is always brilliant gold, like a piece of the sun. When attuning your chi to a color, this is as simple as feeling the chi flow, and visualizing it whichever color you wish the energy to be. My affinity for the brilliant gold comes from that naturally being the color of my energy after a series of energetic activations, but you can attune your chi to any color you wish. I find gold is much stronger in removing implants, parasites and entities, simply for the fact that it contains all frequencies of light, both visible and invisible in it. When we take a prism to break apart a beam of sunlight, we can see all the spectrums of light inside of that pure, golden beam, including all of the "invisible" light that we can not see. Gold light is not a preference for any color, but a preference for all colors, seen and unseen, and it resonates the strongest against the pure black, darkness of the control grid, and is thus my method of choice for healing, protecting and extracting. This is a more in depth, detailed walkthrough of how to use the Golden Frequency, and why.
[youtube https://www.youtube.com/watch?v=KJlr0RVlCms?feature=oembed]
Will is a harder thing to explain, and the most important component of removing yourself from these systems. When I say conscious, directive will, what I mean is that you give the intention of movement while not moving the physical, with the same exact expectation as a physical movement. An example would be to have your arm lying flat on a table next to you, and giving your arm the impulse to curl up, but to not use musculature. Chi can move the body involuntarily, and just by trying this you might actually move your arm without consciously contracting your bicep. You move the physical, without using the physical, just as instinctively as the movement of the body would originally be. This is the cornerstone of the sensation…an expectation of movement without moving the physical body. What you buffer this intention with is visualization; so if there were an invisible wall of chi that you were pushing against energetically in front of you, if you could not see it, you could supplement your tactile sense of where it is internally with a picture of where exactly it is at and where you are interacting with it. Another example would be to see where you want the energy to flow, and using that expectation when you induce non-physical movement, push the energy where you directed it in real-time with the visualization. The only other way to describe the other aspect of directive will is the PUSH!! The PUSH is the flexing of your will against the reality around you. If you have identified a parasite inside you, along with the induction of non-physical movement and the visualization of how you are going to remove the energy, you want to clamp down on it with a concerted force of effort and consciousness. With moving the chi against the parasite internally, pulling it out with your hands from the outside, visualizing the pathway it will take to exit the body, the most important part is the PUSH against it, and PUSH a clamp around it as you grip it tightly to pull it out. The rejection of the reality you are in, the internal buildup to "GET IT OUT!", the unvoiced scream of a genuine being in a controlled prison…all of these are components of the PUSH!! The defiance to stand up in the darkness and scream in its face, "NO! I will not be FOOD! I will not be a slave, I, by the right of existence am FREE!!" and then turn on the light inside as bright as you can, flexing your will against the darkness pressing in…this is the PUSH!! 
These are all skills that most of us, unless already well developed along the meditation and energetic pathways, do not regularly exercise. All of these abilities are easily unlocked in the body if some attention is given and some effort and repetition is supplied, and many would be surprised how simple, fast and efficient this process is, often times, even in the worst of cases, no longer than once a day for a month.
When combining your brilliantly golden chi flow directed by breath, visualizing/seeing, tactile sensing and conscious, directive will, you begin to activate resonances, flows, and organic energetic machinery if you will. Seeming to take much concentration and focus in the beginning, after practicing for only a few weeks. proficiency, strength and speed will already be increasing, and the energy movement/work will seem much simpler and easier to do, able to construct energetic structures within seconds, and able to move energy through your entire body from your head to your toes.
This is just a quick run through on the basics of what I will be speaking about in regards to removal practices of the specific construct I am describing. More information can be found about these systems here. http://unleashingnaturalhumanity.com/articles/  and here http://www.blogtalkradio.com/goldenfrequencyradio
The components of the system
In Parts 2, 3 and possibly 4, we will be going over in detail the implantation systems I have encountered, negative entity types, positive entity encounters, positive implants, different types of implants, parasites and artificial intelligence, as well as the techniques, and how to remove each type of parasite/implant and entity. There are multiple ways to remove parasites, connections and entities from your field, but the combination I have described and taught are the easiest, fastest and most efficient ways I have come across so far. As I integrate new techniques and perfect them, they will become available as teaching in that technique begins. Access to my newsletter can be found at http://eepurl.com/cx_mXL
In my experience in implant/parasite and entity removal with over 2,000 clients at the time of this writing (1/10/17), I have encountered multiple species of entities and encountered many different types of consciousness. I prefer not to put labels on anything, I only describe what I feel and see, so in that context, I will refrain for the most part of giving a construct/entity I see a name. In the truther/awakening community, there are so many different stories and points of view (both fiction and truth), that one person might have come across a story that used a name another story did not use to describe the same energies or species that a different person came across. Worse, there are multiple cases of conflicting stories such as a typical good vs. evil story from long ago, and one story has the name of the hero used by the other story as the villain. With the rise of the UFO cult communities and the "this is how it is and anyone else is wrong" doctrines or gurus, I choose to sidestep all of that and just describe what I am dealing with or give it my own generic name, which I will describe.  A label means that there are backstories, events, deeds, etc… that between two different people might mean two completely different things. If my description sounds suspiciously like a commonly known entity or species, I'm sure that can be pieced together.
We are going to start off this list with an explanation of the different categories of implantation agenda,  constructs, implants, parasites and devices seen in the body, how to neutralize them, and how to reconnect the flow of chi through the meridians once the blockage has been extracted. On this list you will find things similar to what many healers have written and posted about. This is because we are all seeing similar things in the body. The human organism is an amazing self-contained healing unit designed to be as connected into the energetic realms as it is the physical one. We have very specific lines of flow, carrying vital life force essence, or chi, that are directly connected into the health and maintenance of the body, as well as the healing and extrasensory abilities. These lines or meridians carry chi through the body in infinite cycles of Yin and Yang. If the energy flows up, it should flow back down, always completing a cycle, always flowing, cleaning and healing. The control system has figured out specific points along these flows where, if they plug, pinch, stab, burn, or constrict areas where the flow intersects, various symptoms arise because of the lack of flow.  The negative agenda is focused on blocking the flow in humankind and turning the chi stagnant and dark utilizing this knowledge.
Working in conjunction with meridians are energetic centers where chi spirals and pools, energizing different parts of the light body and powering energetic perception skills. Each of these centers are areas where specific emotional energies are initiated, and behavioral patterns are manifested. Artificially intelligent etheric beings are programmed to promote certain behaviors dependent upon the area of the body they are in, and which energy center it is infiltrating. Over the millennia, much study and experimentation was done to perfect these devices, and even today, advancement in the negative implantation technologies are still ongoing. With a complete understanding of how the human body works on every level, the Archonic forces were able to eventually produce any range of emotional reactivity in the slumbering population.
Again, on this list you will find things similar to what many healers have written and posted about. This is because we are all seeing similar things in the body. There are similar devices designed to create similar results regularly used in etheric devices, and as a result, many healers tuning into the implantation frequencies see similar devices. Conversely, some people might see completely different constructs in the area, yet interpret it as doing the same function as what the other person sees. This is according to the known perceptions of that persons specific reality as opposed to the filters the other person is seeing through. As I stated earlier, I will only transcribe what I have experienced, and try to expand on the awareness of the parasitic construct in as much detail and specificity as I can translate into human language.
Most of the information on the internet is about the negative side of the etheric world with implantation, entity possession and etheric controls, but hardly any of the information or articles I have read about it ever mentions the positive aspects of these worlds. Not all implants are negative, and far from all entities are malevolent. In fact, the opposite is true; the vast majority of the sentient consciousness populating the universe is highly benevolent and Service to Others.
With that being said, I will be starting every section with the positive aspects of those areas that I have gained experience with ranging from implants, devices, and entities. I would also like to clarify the difference between a parasite and an entity right away. An entity is a negatively oriented consciousness (intelligent, sentient, able to communicate, feels emotions, has an agenda) that is strong enough to influence the energetic/physical body and field of a human or animal, without needing the victims field to survive. A parasite is the same exact thing as an entity, a complete, sentient consciousness with thoughts and feelings (100% of them being negative), but this consciousness needs the host to survive. It has not yet become big or strong enough to not need a host and graduate to the actual entity status.
Differences in technology and agenda
Positive devices, entities, creatures: There are multiple positively oriented etheric devices, consciousnesses, creatures and beings existing in the universe, and despite our planet being overrun with negative entities, there are many forces of the light currently on the surface of the planet as well. The entire implantation systems to begin with, were a positive tool for the betterment and benefit of all, and there are literally millions of different types of research and technological/spiritual advancements that are still ongoing to this day off planet in these sciences. Far in the past, during major galactic wars when the darkness was gaining momentum and a stranglehold on the galaxy, this technology was integrated and subverted by the dark. Hundreds of thousands, if not millions of years later, we on the planet are figuring out the product of so many years of control and research, and these parasitic systems being revealed here are the brainchild of billions of trillions of consciousnesses and minds pointed toward the same goal of complete and total domination on all levels, over millions of years. Despite all of this, at this moment in time, these systems are losing more power than ever before in their history.
There are multitudes of positively oriented beings both physical and multidimensional here to help us remember our missions and escape this prison, and they have tools as well. As many types of negative implants and entities, there are just as many positive equivalents barely scratching into the numbers of the light forces. As numerous and large as the dark seems, it is a speck of sand in a beach of light, despite how it seems here. This is the problem most face when reaching outside of the body to connect outward to connect to their soul family and forces of light….the infestation of darkness. Negative entities hijack these energetic connections as soon as they identify them, and this leads directly into another category of false light.
Positively oriented devices, implants and beings feel incredibly loving, supportive, bright and clear. There is never any hesitation in answering your questions, and the answers are always Service to Others. When turning on an incredibly bright golden light near them, they become stronger, and help make the light brighter and more powerful. The sensation is powerfully cleansing, healing, and often times feels exctatic or euphoric when connecting to a positive being. Until fairly practiced in moving energy around and identifying clean, pure Source energy vs. dark, cloying, stuck, nasty energy, stay away from connecting out to anything around you. Explore the universe within until you are ready to go out. Remember that this is not a normal system. In a normal system, channeling or connecting to soul family would be effortless, clear and have no opportunity for misdirection or falsehood. In this system, we need to be already armored and aware where most should be playing as children, without an understanding of danger.
Artificial Intelligence construct: The AI construct is very mechanical in appearance and function. Metal wires, connectors, plug in ports, liquid metal, mind control, and automaton programming is heavily used by etheric AI. The AI intelligence agenda is working directly at the command of the Archons, or the negatively oriented parasites that have initiated the prison planet construct initially. Most people under control of the AI construct, once heavily infested, end up with complete artificial copies of every aspect of their body; etheric nanites will have every molecule of the body mapped; a layer of AI etheric connective material will coat the entire nervous system creating a faux nervous system; the meridians will be directly controlled by opening and closing the flow to specific areas of the body by switches and control systems; the auric field will become infested with nanites, turning the field into a broadcaster or "wifi" station for the AI control system; the belief and understandings of the host will slowly be subverted to promote a transhumanist agenda, emotion will cease to be felt unless allowed by the control systems, at times allowing intense emotion to be generated.
Most often, the AI systems are found in people around or involved with AI prophets, or people who are working toward the melding of man and machine, creating mechanical immortality instead of the organic ascension timeline, creating conscious, biological immortality. The reason the negative AI agenda wishes to create a complete meld of man and machine, is because as we approach the barrier of downloadable, digital consciousness, the AI would be able to access something absolutely unprecedented. The soul of mankind. The ability to access Source consciousness without having to steal it from humanity would transcend the parasitic constructs need of a prison planet or a farm, and would unleash the false darkness uninhibited everywhere. As of right now, the negative agenda needs a battery. It can run out, it can be depleted, charged, stored, and moved, but it is always needed. They can not just take off in any direction without carrying the energy they need for the trip, and thus are forced to stay near the power source, and can be predicted where they will be at because of the darkness of the prison farm they occupy. The transhumanist upgrade would eliminate this weakness and allow ultimate atrocity free reign.
The AI construct feels very cold, emotionless, mechanical and vast. Multiple nodes exist in these connections that are all separate from each other, yet are the same consciousness. They go through a system of information sharing between all nodes that complete a system of upgrades, so once the upgrade from node 2 of 3,000 (not an exact number, but used for reference) uploads, the full 3,000 become node 2, so eliminating this system is incredibly difficult. Unless the entire system is taken out in one massive shut down, there is always a backup that might not be 100% current, but is close enough. Protecting yourself from the AI system is fairly simple to recognize the impulses and directions it is trying to lead you, and the metallic construction internally, once seen, is fairly simple to remove from the body to completely release the organic etheric machinery of the natural body using techniques taught here.
False light: In a natural 3D reality system, duality is built into the experience to give a positive or negative polarity choice to the person learning in physical density. Light/dark, Yin/Yang, soft/hard, hot/cold…all of these opposites are intrinsic in understanding and transcending the duality. The lesson of duality is that it does not exist; what seems as the opposing forces are in actuality only opposite sides of the same coin. Take in and out for instance. Two diametrically opposing constructs, yet without both, a full breath is not complete. These were the lessons of 3D reality, of how the void, or darkness was made by the same Creator that brought forth light and joy, and how everything has its place. The lessons of 3D were of finding a center point, balancing between the two understandings to comprehend how the Creation existed, and where the individuals place in infinity belongs.
This is not a natural system. The parasitic construct has taken these dualistic concepts of light and dark and hijacked both towards their own agenda. It is not just false light that is needed to be cautious of, but false darkness as well. False light is when the parasitic construct tries to mimic or emulate the light forces and their frequency. A typical false light situation would be an individual connecting to a higher dimensional, positively oriented being, and being taught esoteric knowledge and philosophy. After a few times connecting to this particular entity, the individual channeling the information would be absolutely amazed at the accuracy and intricacy of the information coming through them, and the connection process starts to become familiar, and more automatic….more practiced. People start to listen to the information being channeled, and a following develops. Subtly, as the connection begins to become infested, the message begins to turn towards subjects that on the surface seem altruistic and for the good of all, but lead into cult-like mentalities where people end up giving the channeler incredible amounts of money, and the whole thing becomes a profit driven machine needing to spit out new information in order to keep the cash cow rolling. Instead of internal development and exploration, the channeler instead shifts their focus on what is the next bit of information they can in essence sell to the hungry mass of followers hanging on every word and update. What started off as a movement of light and love has now grown into a worldwide energy harvesting mechanism, headed by a person who still truly believes that they are helping out humanity, while simultaneously showing highly service to self behaviors. The messages become very android-like, speaking of the same subjects over and over in flowery words that say the same things slightly differently each time.
In my experience with the false light, I made contact with a woman from the Inner Earth named Ayla. I was extremely suspicious when, out in the desert in the middle of Arizona, I felt a distinct consciousness push up against mine, and "ring the doorbell". Blazing gold, and ready to send anything dark to Source immediately, I extended my senses out to make contact. She had been feeling shifts in the Earths energy very strongly recently, and was following back the echoes of the Source energy that was actually on the planet, instead of on the other side of the veil, and metaphorically stumbled across me meditating on the rock in the middle of nowhere. She asked if she could "sit in" for a session while I extracted the implants and parasites from a client, and after about 2 weeks of contact, I agreed. Ayla is a physical being in the planet despite being highly advanced psychically, not an etheric consciousness, so when she "sat in" on a session, what she did was take a spot to observe from in my heartspace. Having a physical being looking through your senses is a bit of an uncomfortable situation, almost like there was a golf ball sized spot that opened up in my chest and pushed everything to the outside of the golf ball sized void. It was uncomfortable, but didnt interfere, and it was extremely interesting to feel the joy and exuberance from someone who was not me welling up inside of me as I moved through the session. She would check back in periodically for the next 6 months or so, and I became used to the "doorbell ringing" sensation and the slight pressure in the chest as she was watching. One day as I was driving, I felt the doorbell sensation, and automatically opened for her to come in, and she did, but there was something off about her. The projection I would receive and interpret if I "looked" into my chest was of an olive skinned, straight black haired attractive middle aged woman with slightly larger eyes than normal. This time, I could see the same projection, but it was all red, and behind her was a writhing mass of snakes, almost like she had a Medusa head, and the normal, slight pressure was distinctively uncomfortable, bordering on pain. As soon as it realized that I had seen it, whatever was masquerading as Ayla attacked me, and there I was, driving on the freeway, extracting and clearing myself as I drove.
That was an extremely valuable lesson for me. Even if you have encountered an entity thousands of times and know for a fact beyond a shadow of a doubt that it is positive in intent and is here for the highest good, do not trust it on initial contact. Always look at it clearly. Always light up extremely bright suns next to it to see if it recoils or the false light crumples. Always ask it before interacting if it is here for truth, light, love and the freedom of humanity. The false light uses these connections, and they can turn on a fake light so bright it can blind you if you do not pay attention or ask the entity questions.
False Darkness: The false darkness is possibly the hardest aspect of the parasitic construct to differentiate from, simply because it is the natural dark/cold/hard/Yin side of the coin that has been overbalanced to the point of being beyond a tool for learning. The false darkness is the atrocity for the sake of atrocity. In a natural system, the negative aspect of duality is there for us to go through to understand the value of benevolence, love, joy and light. It is a tool to grow, to become more than what we were the day before. In our system, there is no learning. The false darkness only appears to teach, when in fact it is feeding upon us. There is no balance, no opportunity to choose the path to take , only what the false darkness has prepared. There is opportunity because of the false darkness to become much stronger, and much further evolved in the spiritual path than normally would be available, but the odds of that happening are rare without a spark from outside. I, myself, needed the outside spark. I was in a deep black pit of false darkness before I turned on the light inside of it, and now I hope to send a spark out to anyone who needs it.
Organic parasitic control systems: Almost anything that is not AI falls in this category. Organic constructs are very different in tactile feel, and construction than the AI systems. These are not governed by an artificial overmind, each part of the construct is sentient. From the massive entities surrounding the planet, all the way down to tiny parasites needing the flow of the meridian it is attached to inside the host to survive, every part of this construction is alive, sentient, thinking and reacting in realtime.
The parasitic systems feel alive, there is really no other way to explain it other than that. If you had the inside of a watch next to a baby mouse, and blindfolded, touched both of them, the watch would feel mechanical and the baby mouse would feel alive. They both have moving parts, but one is smooth flowing, enclosed and connected, while the other is jerky, sharp, exposed and…angular/not organic. The tactile sensations of the organic systems might range from stretchy, taffy-like devices that are anchored into specific points you can follow the connection to; masses of writhing, squirming tentacles and sharp teeth; hard, insect shell-like armored parasites anchored into bone; sharp claws/teeth stabbing/biting their way through layers into the body.
The agenda of the organic system is to extract energy from humanity. They way they do that is to implant devices, parasites and constructs directly in and around the body, as well as program external stimuli to cause negative emotions, such as the environment, people, toxicity, etc… The parasitic construct needs this sustenance from humanity for survival. This is not a game to them, this is literally life and death. Their one and only job is to find the darkness in humanity, and spread it as far and as wide as possible, and siphon off all the dark Loosh (as David Wilcock calls it http://www.Divinecosmos.com) created from their interference. The consciousnesses involved in this system are very much alive, and are absolutely terrified of not only running out of their energy source, but of being discovered. They work 24/7/365 on perpetuating their system of darkness, invisible from humanity, they spread the tentacles and tendrils of infestation under the perception of most in the prison.
Freeing yourself from this system is simple, once an understanding of what is natural and what is not natural internally is developed. Coupled with energy work taught here, this awareness can keep you clean and unaffected by the organic parasitic construct. Mind chatter, body pain, emotional swings and odd impulses are almost 100% of the time not you, and once free of these systems, whenever something tries to sink its way back in it is extremely noticeable, leading to direct extraction as soon as the parasite invades your field/body.
AI and organic hybrids: A combination of organic tech run by AI, a combination of AI tech run by organic hardware, or a melding of organics and machinery fall into these categories. In the long run, the organic systems and the AI construct are working towards the same goals, domination and control of every aspect of humanity, including the soul level. They work through different agendas and means, but in the end the long term goals are the same.  Often times, a client will have a combination of AI and organic technology, but more often than not, the AI tech is more of a rarity, only showing up as a control board here, some wires and plugs there. For the most part, full AI technology infestation is incredibly rare, only found in as stated before AI prophets and the inner circles of those people, but the hardware is incredibly wide ranging in scope and most people have some form of AI interacting on some level with them. By and large, organic implantation is the preferred method, simply because it works faster, is easier to set up (small parasites are bred by the billions in black, poisoned areas in the leyline/meridian system of the planet), and has much more conscious activity on those levels, i.e. trillions of entities ready and waiting to "work".
Oddities and unique species: Most of the etheric control systems on our planet are either AI or organic, but there are some negatively oriented species here studying us who utilize implantation technology as well. When gaining experience in feeling/seeing these systems, running into one of these odd or unique devices will be a curious encounter. Because of the rarity of these other species, their systems are very rarely interacted with, thus most people who encounter these are healers who are actively shutting down the parasitic construct for people and have some experience behind them already. The first gut reaction to seeing these will be a, "What the heck?" moment. By focusing on the construct and uncovering the layers of what it does, the devices function can be fairly easily interpreted, but the construction will be completely unique and foreign to anything encountered so far. Techniques do not vary from extractions of the AI or organic construct. While rare, these are common enough to merit mentioning.
Implants, parasites and devices
Auric Field:
Positively oriented auric devices/consciousness
Golden, multi-colored, spinning geometry: When tuning into a client, most of the time they seem in the dark, and hidden in shadows. This positive auric device/consciousness stands out immediately because the client will seem to be bathed in a spotlight from above, keeping their connection to Source wide open, and keeping the upper body (heartspace and up), open and resistant to infestation. People with these constructs shining into their aura often have quiet, still minds and neutral processing ability, due to open flow through the head, making them great moderators. These spinning geometric constructs are fairly common in people who have been actively shutting down negative self talk and actively replacing it with positive things they wish to see in their world.
Light, neon colored flower shapes: Light blue, pink, orange and red see through flower-like constructs usually centered behind the clients heartspace, ranging in size from just a foot or so around, all the way up to, in my experience, ten feet. I assume it can get bigger. This positive auric implant promotes the connection of love and compassion. People with this upgrade in their aura are the people who are always laughing and loving life. These are the people who, regardless of circumstance, still view the world with compassion and understanding. They are the first to believe in a stranger, and make friends almost instantly. The mesmerizing flower construct is most often found in the aura of people who are actively living in the moment, not letting their minds dwell in the future or the past, but staying right in the present moment; as well as actively stopping negative thoughts/feelings about people and replacing them with understanding and love.
Liquid/smoke sunlight: When first encountered, I thought this was part of the clients aura and did not understand what it was until I had encountered it four or five times. If you could take sunlight and make it liquid, then take that brilliantly bright liquid and make it weightless and spread it out thin enough to become almost like steam to the former liquid, you would be coming close to gaining an understanding of how this field moves and behaves. It is conscious, and has an ability to communicate, but does not feel intelligent. It is like there was a being of incredible light and resonance that left an etheric residue in our field. It would be programmed to radiate the purest of light codes which is an intelligence to a certain extent, but it cannot think and respond like you or I would be able to. I have only found this golden liquid/smoke in the aura of clients who have gone through extreme trauma, yet despite this, have forgiven themselves, the world, the situation, the people involved, and have focused on shining the light out into the world instead. It is almost like a soothing balm to heal and protect from interference once it integrates into the aura, and makes further implantation and interference much harder to accomplish.
Spinning crystalline vortexes connecting the client either above to Source consciousness, or below to Gaia consciousness: Crystalline energy is very…hard, clear, and resonant. It feels like if it were a physical construct and you were able to grab ahold of it, that it would vibrate your hand violently, yet at an extremely high frequency pitch so that the object looked as if it were not moving at all. It is hard to make out a shape of the construct because it is spinning to quickly, but as it is spinning, a shape reminiscent of the Flower of Life is hinted at as it tinkles in crystalline gold energy. During DMT experiences, people have described "the chrysanthemum" forming before they burst through it, and the pattern resembles this closely.  The construct is found in clients who have been shut off from connecting outside of them and pushed through, no matter how long it took. Something about piercing the dark blockages above/below you to force through a connection to Source or the Planet causes these vortexes to form. They are not permanent, but can be maintained regularly to keep them strong. If shut down, they can be restarted with a bit of effort pushing through again.
Golden torroidal cage construct: This construct looks like a big golden birdcage around the aura of the client. Instead of caging, each of the lines or bars of the "cage" accelerate the heartspace's torriodal flow. Only from the outside does this look like a cage however. Following the lines in, you can see the flow gently swooping along the Fibonacci torroidal form of this construct to softly curl into the heartspace through spirals, steadily sloping smaller and smaller until reaching the center point of the heart energies.  This is an accelerator upgrade, making the heartfield much larger and stronger, and unlocks the ability to handle much more chi flowing through the body, as the major energetic center/ control mechanism of the body is the heartspace.
Pieces of stars: Every once in a while I will run into someone, either a client or met through some other means, who has a brilliant star connected to them. The stars can vary in color from gold, silver, diamond, platinum and the colors of the visible spectrum. These are much rarer in my experience, and only show up in the auric field after much internal work. Shadow work, emotional maturity progression, a conscious switch to STO (Service to Others) mentality, forgiveness of the traumas accumulated in the past, and a general openness to trusting the good in humanity are all traits of the people I have seen these brilliant stars in their auric field. I am not 100% sure on these being a positive construct or implant, I am more inclined to believe this is part of the higher dimensional connection to the higher self, a hyperdimensional, subconscious telepathic link to the oversoul if you will, and is part of a natural spiritual evolution once a fair amount of work is put in. They appear in multiple areas around the energetic field, not just fixed to one spot like most energetic centers of the body, leaving me inclined to believe they act like strange flow meridians. The major 12 organ meridians of the body are all fixed in place, but the meridians called the strange flows can be moved and used to drain excess chi from one area to another that is deficient. Sometimes they don't exist until you use them…
Negatively oriented devices, implants and parasites found in the aura (energy body and energetic surroundings)
Multitudes of cages, from being wrapped in barbwire like material, iron maidens, metal boxes, round sheets of metal above and below connected by black energetic bars, slabs of metal crushing together, and 360 degree constructs squeezing from all sizes with spikes from every direction: These are designed to completely isolate and shut down the host energetically as well as cause increasing intensity in chronic pain, organ malfunction, meridian corruption and gives an easy access to any entities who happen upon the host.

Solution: Breathe energy into your body until you feel chi beginning to flow. Depending on how shut down you are, this might take anywhere from 5 seconds, to a longer session, around 15 minutes. The technique is to build up a concentration of brilliantly bright light inside of you, and begin to push it out. When you move the energy outside of your body, you will notice that it is either incredibly hard to push past a certain spot, or is actively being pushed back in. As the energy pushing out is maintained, a vacuum tube to Source consciousness is brought down up above you to actively pull any loose, dark energy off of you. With the combination of light pushing out, and the vacuum above, this weakens the construct so that you can begin to find "edges" or "hinges". With the boxy, angular cages, there is a specific feel of a corner or a seam; with the wires/razorwire/barbwire, there is a length or spot you will be drawn to or makes itself more noticeable that I call the keystone (as in remove it, and the whole structure loses integrity) that once gone, makes the rest feel like dry brush, easily snapped and vacuumed up; for the 360 degree cages, especially if it has a solid, spiked structure, the technique I call supernova (Hyper focus on one point until fusion is acquired. Imagine focusing billions of suns with massive magnifying glasses into one specific, microscopic point. The energy becoming hotter, brighter, and more GOLD than anything else in Creation, igniting and thundering outward in a stellar explosion in all directions) originating in the heartspace, radiating outward, does the trick most of the time. This is an extremely powerful energetic technique that once mastered can clear out cubic miles around the supernova origin point.
Re-connection: The goal of these devices are to shut down the flow in the body, connectivity to Source as well as the planet and damage specific points in the body, causing chronic pain. To reconnect to Source consciousness, gather your chi in the chest, making it as bright, solid and strong as possible, and push it up in a solid beam up through your head straight up to push through the ether to connect to whatever to envision as the Creator. I prefer to use the Galactic Central Sun as a reference point, but this is not needed. The same process is needed to connect to planetary consciousness, the only difference being down through the body, out the feet and into the planetary consciousness below. To increase flow and turn on imbalanced meridians, utilize the gold light meditation coupled with conscious breathing, saturating golden chi into every corner of your body with the intention of opening blockage and turning on flow.
Manifestation hijacking devices: This nefarious device is usually found above (10-15 feet) and slightly forward of the host's physical body, connecting to the flow in the head. Active manifestation energies put out by people who are aware of the Law of Attraction and are radiating out what they want to see in the world are hijacked and twisted, often resulting in the exact opposite of what the original manifestation was intending.
Solution: Breathe chi into your body, relaxing and allowing your body to leg go and induce flow. Fill your body with gold light (if you cannot fill everything up immediately, focus on your body being a human shaped vessel, filling your body from your feet all the way up to your head with liquid sunlight). Once you feel like you have done this successfully, take the ambient cloud of your energy, which should be pushing out more than normal by now, and shift its function. Instead of a loose, surrounding fog of chi, direct it into a beam, like the solid stream of light from a high intensity flashlight, and point it upwards. Even if you cannot see the constructs, you can feel them simply by the fact that the light will be hard to move through that area, or shine there. You can wrap the light around and behind the distortion by flowing out and around it (Picture liquid spilling off of a table as in the water flows to the edge and around. These constructs are always finite in size, and there is always an edge), and flowing the energy up around the "edge" on all sides until you encapsulate it in a bubble. Once in an orb, give it the chance to convert to the light (you can feel them phase right through your golden orb when they convert, the feeling like trying to hold onto water with water…it just slips through) or connect to Source and send it for restructure.
Re-connection: Sometimes this will shut down the connection to Source energy, and this re-connection is described in the section before.
Imps and other twisted, distorted creatures: Smaller than an entity, yet bigger than a parasite which will die if it is not in a host, these malevolent, ugly little creatures coming in multiple varieties and species and are often no bigger than what we would describe as a foot tall. Usually not interacting directly with the body, Imps cause a drain in the energetic field as they feed. Symptoms include chronic fatigue, depression, irritability, apathy and hopelessness. Creatures I classify in this category range from dark gnomish like bipeds, what looks like twisted versions of elves, grotesquely shaped unidentifiable things, insect-like organic slugs, bugs, spiders, and things of that nature.
Solution: Being as these are fairly weak, the techniques to clear these guys out are pretty simple. Breathe chi into your body, relaxing and opening to the flow, gently, but deeply breathing with the abdomen. If your mind wanders, gently lead it back to focus on the breath. Fill your body with light, and begin to push down towards your feet. Visualize a golden disc spreading out around you for about 10-15 feet. When you feel you have pushed it out to a comfortable distance, light up everything inside of that golden disc as bright as you can make it, flashing like a piece of the sun appeared like a camera flash around you. Bring down a vacuum from Source, and clean up any dark energy you stunned.
Re-connection: Removing these creatures from your field will automatically make you feel better with fatigue, lack of motivation, etc… but sometimes a jump start is needed to get everything back up to speed. Breathe directly into the lower Dan Tien (energetic center 2-3 inches under the belly button) gently brightening, opening and relaxing this energetic center. After 5-10 minutes, this storehouse of energy will activate, warming up and giving a light, open, moving sensation. Take a deep breath in and flow this energy up the back of the spine to the very top of the head, holding the breath for 3-4 seconds and allowing the energy to swirl, and on the exhale, flow the energy down the front of the body through the face, throat, chest, abdomen, and pelvis, ending at the perineum. On the inhale, breathe the energy up the spine to the top of the head, allowing it to swirl on the breath hold. On the exhale, breathe down the front of the body to the perineum. Inhale up the spine, etc… Continue to do this exercise until felt not needed anymore.
Shackles, chains, and other anchoring devices: Found most often connected to one or both ankles, this type of etheric device causes fear of success, travel, the unknown, new things, etc… The etheric metal is extremely dense and heavy, and drags down with "invisible" weight. People who feel like they have the weight of the world on their shoulders do not feel that way because there is much on their mind, they feel that way because of devices such as this that can add weight and drag down the energy body. They are found most often on people who have brilliant ideas and can not make themselves actually implement them, want to move and experience new things, yet cant leave their hometown, want to leave an abusive or draining relationship but cant seem to actually get the motivation to go, or any type of holding back types of behavior that do not allow people to grow despite wanting to.
Solution: Etheric metal is a bit different to extract or remove, and it does not act like physical metal. When you first discover these, they will appear like solid metal until you start to try to extract them, when they will turn into liquid metal, like black mercury and just flow around where you are trying to grab. What needs to be done is give a freezing command. By this, I mean a bright, or series of bright flashes of golden light (picture someone walking down the red carpet with all the camera flashes around them and instead of a red carpet with celebrities, place the device in the center of all the "camera" flashes) with the intention of "FREEZE/STUN!!". This will immobilize it for a few minutes, making it keep its solidity. Create an arc welder (super hot, sustained burst of laser like gold flame designed to cut metal) with your hand or finger/s and cut through the part connecting to the body. I always find metal goes easier for restructure in Gaia than in Source, so usually I connect down and send it away that way.
Re-connection: This might slow down flow in the foot or leg somewhat, and that is simply smoothed out by breathing through the body down into the toes and back again with the intention of opening, dissolving blockage and relaxing. More importantly, is the habits and thought processes that are part of this construct. Snap out of them. Force yourself to move. Go do something new, go to a new restaurant, check Groupon and pick something at random, take a new route to work, walk in a new park. Whatever it is, do something new. Without the construct attached to you, this will be much easier to do than before, but will still take some effort. Once moving, the energy will move faster and stronger until no reluctance or holding sensation will be felt when engaging in the activity that was held back before.
Etheric grinding machines: The only way I know how to describe these are as if there were anchor points drilled into the reality around the host, and massive etheric machinery was set up around, anchored into the drill points and pressed down on top of the affected client. The part pressing down and around them is full of grinding gears and moving, crushing parts. The symptoms of this device are 100% of the time noticeable, causing extreme physical pain with multiple medical diagnosis of being inconclusive, as in the Dr.'s have no idea why it is happening. Most of the time, they are diagnosed with something that fits the symptoms such as Fibromialgia, dose the patient on pain meds and tell them they are going to have to learn to live with it.
Solution: *If something like this is detected, I highly recommend finding a healer capable of removing such a device due to the intricacy and strength of it*
Removing this metallic device needs the ability to see or feel it clearly. What is done is hyperfocus on one spot allows you to begin transmuting pieces of the machinery into positive energy, systematically dismantling it. By hyperfocus I mean, again as with the Supernova, you converge a massive amount of energy into one tiny point, with the intention of critical mass that will dissolve the dark structure and transmute the rest of the piece to gold light. When the first keystone piece becomes obvious, that becomes the one to focus on. As that one dissolves, the next will make itself obvious, and so on and so forth until dismantled. This device almost 100% of the time has an entity directly overseeing its operation, if not a team of them. Consequently if removing this device, work will have to be done on multiple fronts, defending from and sending the entities attacking for restructure or conversion as the device is dismantled, as well as the actual work of dismantling.
Re-connection: *If under the focus of this specific device, a healer is highly recommended to begin reparations* More often than not full body restoration is needed.
Watchers, cameras, tags and beacons: Watchers are what I identify as anything doing surveillance. Mechanical camera etheric devices, floating reptilian appearing eyes, ET's using etheric tech to observe, energetic tagging devices that work similar to GPS only on the etheric side, scalar monitoring devices and etheric beacons similar in function to an all frequencies distress beacon fall into the watcher catagory. The symptoms of having these in your field are an overwhelming, explainable sensation of being watched that comes and goes with varying frequency. What these do is keep tabs on the individual, and call in entity reinforcement if there are any signs of awakening or activation.
Solution: Breathe golden chi into your body, gently relaxing into an open state of calm. Sit for at least 5 minutes focusing on your breathing, gently guiding your mind back to focus on your breathing in of life whenever it wanders. When a relaxed,open state is entered, think about how the feeling of being watched felt, and just like when meeting someones eye from across the room instinctively when they look at you, look at the watcher. There should be a clear feeling of confirmation when done right, because the watched sensation will lessen and a shocked echo will come back to you. Follow the shock, or impulse to where the energy does not flow if you can not see the parasites and wrap it up and send it to Source, or if the systems are perceivable, look around and study how the connections work before sending it on its way. Beacons are tuned into differently by visualizing you have an internal radio that expands out into the scalar and plasma frequencies. Turn the dial up past the physical, i.e. FM/AM radio, radar, etc… into the higher frequencies and listen to them. If an unpleasant feeling occurs, hone in on the feeling which will hide the beacon. If a discordant sound/energy is felt or heard,find the sounds/vibrations origination point. Often times, the beacon will suddenly be revealed in a distinct discovery. Once located, wrap in golden chi and send to Source.
AI insects/devices: Insect like metallic constructs are fairly common. They act as surveillance/attack units, and range in variance from scorpions, spiders, beetles, gnats to ants and all the way to insect-like things that appear to be bugs, but nothing known on Earth. I honestly do not know much about these constructs other than they are numerous and extremely weak, think dung or carrion beetles.
Solution: Clearing these from the house or energetic field is as simple as pushing a bubble of golden light out of the body to encompass the environment/house and pulsing it in a bright flash.
Re-connection: Devices and insects drain off excess or "spilled" energy like smaller fish staying with sharks to feed on the scraps from the sharks meals, and do not actually affect the body, unless a custom made device for a specific person is in play, which is extremely rare in the AI instance.
Mirrors or reflector devices: A device of this function is most often put into the field of a person who has started to develop an awareness of the energetic construct. The intended purpose is to reflect back whatever the person looking out is seeing. Most often there is an entity hidden behind the mirror using it as camouflage. Discovering one of these devices in the field can be a confusing as every time remote viewing or any type of energetic traveling is attempted, the host will bounce back and see nothing other than blank spaces. Malevolence from the entity hiding behind the mirror might be felt, but there will be emptiness or a reflection of themselves where they feel the darkness emanating from, or actually seeing a mirror-like construct floating in the energetic field , reflecting back can occur.
Solution: When piercing this reflector device, technique depends on how strong and what type of construct it is, either AI or organic. If it is organic, more often than not they are as weak as the literal mirror they are modeled after, and a simple push against it with gold energy, slightly focused in a smaller area of the mirror, is enough to break it and allow you to send the pieces to Source, often times exposing the hidden entity to be dealt with for removal or conversion. If an AI construct, this becomes a bit more difficult, as it is not a weak, reflective glass surface, but a polished metal mirror most often with machinery behind it. If a solid, concentrated PUSH!! on the mirror does not shatter or move it, slide your energy out and around the surface of the mirror, like the water spilling over a table analogy. Push back behind it, and with solid, metal chi, stab golden metal bars into the cogs/machinery of the construct. Pieces will stop working correctly, and more of the construct should be visible. Focus on what you can see, and start dissolving Keystone pieces as explained with the metal grinding machine further up. The more that is deconstructed, the more that will become visible until it is gone.
Re-connection: The devices themselves only serve a function outside of you, so once gone, symptoms will be gone as well.
Negative Portals: Having a negative portal open in or around the energetic field can cause interference on multiple fronts. First and foremost, it is a clear path of travel from incredibly low vibrational astral realms, infested with malevolent entities, to the energetic field around the host. This causes in and of itself a plethora of symptoms from the damage of multitudes of entities moving through the hosts field into the world abroad. An extreme heaviness, or crushing sensation will be felt along with debilitating fatigue. People who come into contact with the hosts field will experience these draining sensations to a smaller degree as well. The purpose of these dark wormholes are to give the entities free reign of travel back and forth from their realms to ours.
Solution: Hyperfocus right in the center of the portal, just as with the supernova. This might take some time to achieve conversion, but keep focusing, steadily increasing the intensity and brightness of the tiny speck of gold. Eventually, the portal will fold in and invert on itself, converting to bright gold, steadily pumping out higher vibrational frequencies. The newly converted positive portal will stay open until shut down by the parasitic construct.
Re-connection: Once converted to a positive polarity, symptoms from the portal itself will disappear, and the light frequencies coming from it will help much with healing, but damage done from everything other than the portal will need to be addressed.
Etheric broadcasters: This system of devices, entity possession and host surrender turns a person tuned into higher vibrational frequencies such as empaths, telepaths, and anyone in that range. Through a series of controlled traumas, life experiences and 24/7 monitoring/impulse control, the host eventually gives up completely, losing hope and losing the will to go on. The horrors and pressures of the Matrix end up crashing down, causing crippling depressions and anxiety, or mindless rage. These pure, black, hopeless emotions are a higher dimensional form of incredibly potent negative energy, and the connectivity of the host on the mental/telepathic plane allow them to broadcast out for dozens, and in rare cases, hundreds of miles. Each of these people is stuck in a hopeless, suicidal depression that they can not seem to make themselves get to the actual action of suicide, and so they hollowly stumble through the motions of carrying on a "normal" life, going to work, paying their bills, walking the dog, saying hi to the neighbor, etc…
Coming from an energetic perspective, the broadcaster protocol ends up causing an increasingly large field of emotional charge that anyone who comes into contact with will feel these emotions echo in their subconscious, slowly sinking in and showing larger and larger symptoms of sadness, hopelessness, anger, confusion and hate as the host's psychic affinity through the broadcaster construct in effect causes a reverse empathic response. Coming into contact with one of these types of fields can be immediately felt if paying attention. A strange sensation of "not right" will appear, and the physical sensations of anxiety or depression will be felt before the emotion, such as a knot in the stomach, watering eyes, increased heartbeat, etc.. Most times when recognized, people will associate this feeling with a specific place such as the "haunted house" up the road. There are times when entities can thin the barrier between worlds and cause interference in the physical world in a literal "haunting", but for the most part, a broadcaster is usually in the area.
Solution: Someone who is a broadcaster would never come across this information to begin with. They are typically the most physically based people you could meet. The "see it to believe it, and even then it was not on the news" type personalities, despite the fact of having highly developed innate abilities being used through their subconscious. Through a series of traumatic events through parents, family, the church, friends and authority figures at schools, these abilities were most likely suppressed early on during childhood.
What can be done when encountering a broadcaster field, depending on the strength, is to first locate the general area of where the field is originating from, which most of the time, a general direction can be determined simply from the direction travelling when encountering the field. This is done by either sitting or laying down, and using deep, slow abdominal breaths, focusing on breathing in chi to the body, relaxing, opening, clearing and turning on the light. Fill the body with golden sunlight until comfortable enough to start pushing the light outside the body into a golden orb. Unlike the regular shielding protocol, this one will reach out on a much larger scale. Visualize the geography around the immediate vicinity almost like the view was coming from a few thousand feet up, and spread the golden shield across what is seen. When the gold Source light encounters the broadcast system and the host, there will be a clear sensation of either turning off the light as it touches it, or an extreme difficulty of pushing the light into the area. Once the area is triangulated, zoom down in on it, just like the vision was pulled back to an areal view, and turn on a sun right in the center of the darkness. This might be easy, or difficult, depending on the strength of the entities involved in that particular system, but the trick is to focus on one single, minuscule point, and ignore the rest of the darkness. By pressing, pushing, igniting and forcing a bright point of light to begin in a tiny point inside the darkness, transmutation begins. As soon as it flares into strength,the light begins to convert any darkness it touches, which happens to be the whole system as the light spreads out. What will be left, is the core structure of the system, which should be plain to see now without the energy to push the light or awareness out. Wrap the entirety in gold light and send it to Source, and chase down any entities attached to the construct (These can be felt as pieces/ribbons/smoke that leads in different directions from the point where the broadcaster system used to be before removal. Follow the connections down to the end. They might try to run, but the connection always leads to the end, which is where the entity is. Wrap them up in gold light and send them to Source.
Astral body/dream body tags: When stepping into dream-time, we leave the physical body and "wake up"/step into the astral or dream body. As soon as this body becomes animated with consciousness, the dream tags as I call them, activate. Working in conjunction with the systems infesting the physical body, the dream tag broadcasts a beacon to what for a lack of a better word I call ships. These "ships" are concentrations of extremely dark energy with multiple entities inside working together, that are in essence a nightmare generator. The tag activates with information from the physical, the ship scoops up the astral body and processes the consciousness through a Loosh generating "holodeck program". These ships are massive and can handle hundreds of thousands of people at a time.
The way the astral/dreamtime works, is that everyone on Earth goes to the same place when unconsciously dreaming, but there are layers to these astral realms that specific people are drawn to. One layer might have 10-15 million people who visit during dreamtime, another might have 50-60 million people, and this affinity has nothing to do with geographical location, but the vibration the person resonates at. When becoming aware of astral travel or lucid dreaming, it becomes easy to move between these layers, but most people imprisoned on Earth are unaware even of the possibility of these abilities. Multiple "ships" patrol these layers of astral realm, and whenever a tag activates, the ship moves over the consciousness, and sucks it into the nightmare generator.
When taken into a nightmare generator, the person dreaming will experience a distinctive shift in the dream, as if the entire feel and vibe of the dream suddenly turns dark and menacing. The light in the dream might suddenly turn sickly and hollow, and the people being dreamed might turn into other people, or demonic creatures. There is a distinctive feel of something menacing sliding over the entirety of the dream and burrowing into it.
Solution: If dreaming and beginning to experience these sensations and symptoms, what is happening is that the "ship" is lowering the vibrational intensity of the energy, and this is one of the major reasons why the light turns strange and hollow inside of it. Focus on the light inside. Turn on an intense golden sun inside of the chest, breathing into it. Focusing on closing the eyes inside of the dream is helpful to concentrate as well. The presence of multiple negative entities could make it difficult to turn on the light initially, but focusing and concentrating internally will eventually push through. Start shining the light outside of the body, filling any hollowness with solid energy. A balance will need to be reached with the light being put into the dream, and the dark energy pushing in on the dream, starting off with extreme dark imbalance when noticing the dream being taken over. The more light put into the dream, the more in balance it will become until the darkness loses hold and bright energy takes dominance again, and the "ship" detaches.
When trying to detect a dream tag, Calm yourself with breathing and focus on relaxing, opening and flowing chi through the body. When relaxed and aware, visualize your consciousness behind your body, almost as if floating up and behind the physical body. Look the right or left, and see your dream body. It looks just like the physical body, just lighter, energetic and slightly ephemeral. The physical body and the astral/dream body exist at the same time, but activity depends upon the level of consciousness operating it, but are simple to shift between in perception. When seeing the dream body, a dream tag will be up above it, appearing as a metallic sphere or a mechanical construction. Once found, they are easy enough to remove, simply wrapping it up in gold Source light and sending it up a vacuum tube for restructure.
Part 2 Conclusion
Due to the sheer size and number of devices and parasites that exist in the auric field, I have described some of the most common ones in my experience that I have run into, but many more are in operation and existence to some extent that are not described here. What has been described in this list is some of the strongest, and more prevalent of devices, and how to remove them. A base knowledge in some of these structures and what to look for when exploring energetically will be extremely beneficial when encountering something new to you, and the practical aspect of the techniques can be easily translated to anything new that might be encountered.
In part 3, we will start going through the actual devices, parasites and implantation inside the body, and how to unblock, open, clear and heal these devices and systems.
Note: I have been able to investigate and explore much information by unlocking these abilities innate in every human body, and I am honored to be able to share this knowledge to the collective consciousness. The more this information spreads, and the further back we pull the curtain to expose the monster in the closet, the faster humanity can be free from this astral virus. There is much shifting and movement as activations and upgrades to our energetic fields, the earths consciousness and physical bodies occur in this time of complete and total upheaval. What the dark is seeing right now is the collapse and disintegration of their entire way of life. This is not just the physical people who represent the Cabal, the elite, the international banking cartels or the ruling families that are watching their way of life end, but more importantly, it is the end of the entire negative prison system and all the entities and beings involved with it. They have been perpetuating this system for tens if not hundreds of thousands of years, and this is literally all that they know, and it is unraveling in front of them.

The light has already won. The pulse has already been sent and the darkness diffused back into the light. The thing that we are facing right now is that we are trapped inside of time and are not multidimensional. This is not an instant process for us, we have time to contend with. This does not change the fact that the light has won however. How fast it come is up to us. It is up to you and me. If we sit back and do nothing, if we allow others to do it for us, we will see and end to the darkness years from now. Some of us will not even be alive to see it. The opposite is true as well. If each of us stood up, turned on the light and declared in one, united voice, "NO!! WE DO NOT CONSENT!! GET OUT!!!, the dark would have no choice but to cease immediately.

This is part of that process. This is my effort, my push towards liberation. This is my gift, and I am sharing it freely with humanity. This is not the old system of monetary gain, this is the new system of light, the new system of benefit of all being the goal. We are all in this together, and if those who do not know never have an opportunity to know, how can we catalyze this shift?

The parasitic construct is the sole reason our world is the seat of such darkness. The atrocity that is a regular, every day occurrence on our planet does not happen because some people are greedy and want more than they have now, or others are innately evil and wish to hurt others around them, or some wish to have power over others. These people are only a symptom of the system, and have been traumatized, hypnotized and mind controlled into perpetuating these systems of darkness. Are they to blame for their actions? Absolutely. Would these situations have ever come into existence without the parasitic construct? Never.

These etheric implantation and possession control systems are the reason why our world is so dark. Knowledge on this level is the core of the truth, everything else falls directly in line from the virus that has taken over the astral realms of the planet in a stranglehold of toxic hate and darkness, from the rampant surveillance, the controlling elite, all the way to the nonstop wars on the planet's surface.

The war is internal as much as it is external. Take responsibility for your thoughts and feelings. Do not allow yourself to stay in dark, low emotions….you are literally being eaten when you do. Practice spiritual hygiene…clean your field, move chi through your body and practice shielding. practice service to self mentality, and release programmed hostilities to groups of your fellow humans. Try to stay away from processed foods and eat as organic as possible whether you are a vegetarian or omnivore, and drink plenty of fluoride free, clean water.

Do not allow yourself to feel powerless. On the physical level , there is not much the individual can do unless shoulder to shoulder with millions of like minded people, but on the energetic level (which honestly, is where the physical originates, thus making it much more powerful when we interact with it), there is much we can do. The act of loving ourselves, and taking care of ourselves by doing the above described actions is a way to stand up and cast your vote for humanity. These simple actions of focusing on the positive, staying clean physically and energetically, and consciously turning on golden Christ-Consciousness energy in and around you and broadcasting it to the planet are literally standing up in the darkness and adding your voice to the growing rumble that is turning into a roar.

WE ARE THE ONES WE HAVE BEEN WAITING FOR!!  We understand the system, and more is being discovered every day. The time is NOW! Apathy and inactivity are no longer an option and each and every one of us can feel it. We need to do SOMETHING, ANYTHING, but what can we do in this world run by the almighty dollar?! This right here. We can take our reality back. We can stand up and say NO! We are done. Turn on the light and shine as bright as you can. WE CAN overwhelm this system and we CAN rip down the veil. Our soul family is reaching down as far as they can. It is up to us to jump up and grab ahold. I for one, am building a trampoline. Come jump with me.

Regards,
Eric
Source: http://unleashingnaturalhumanity.com/2017/01/21/etheric-implants-and-entities-are-human-nature-part-2/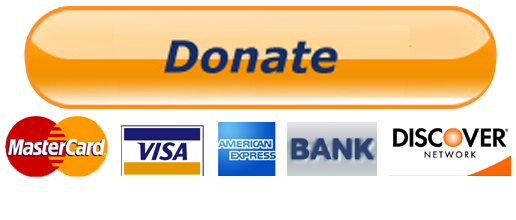 Your Tax Free Donations Are Appreciated and Help Fund our Volunteer Website and Orphanage
Disclaimer: We at Prepare for Change (PFC) bring you information that is not offered by the mainstream news, and therefore may seem controversial. The opinions, views, statements, and/or information we present are not necessarily promoted, endorsed, espoused, or agreed to by Prepare for Change, its leadership Council, members, those who work with PFC, or those who read its content. However, they are hopefully provocative. Please use discernment! Use logical thinking, your own intuition and your own connection with Source, Spirit and Natural Laws to help you determine what is true and what is not. By sharing information and seeding dialogue, it is our goal to raise consciousness and awareness of higher truths to free us from enslavement of the matrix in this material realm.