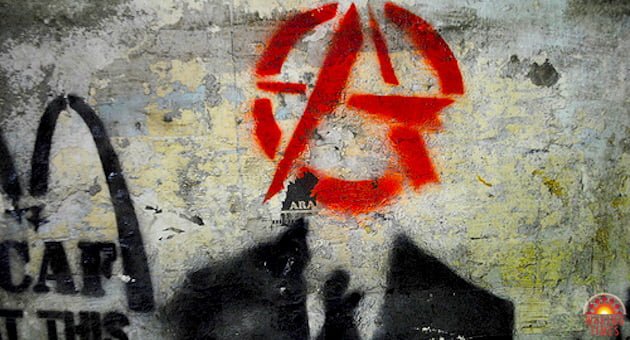 "The most useful piece of learning for the uses of life is to unlearn what is untrue." ~Antisthenes
Anarchy is often a confusing term to most people, but it needn't be. It simply means no masters, no rulers, the absence of political authority. Unfortunately, most people think it means chaos and disorder. This is due, in no small part, to statist propaganda and a kind of Orwellian doublespeak that keeps the masses ignorant and confused. It's also due to a simple misunderstanding about the human condition. Most people assume, either due to cultural conditioning or political brainwashing, that they need to be ruled over, forgetting the very obvious fact that people are fallible, including the people who would rule. They fall victim to the classic logical fallacy-appeal to authority; while also getting caught up in a vicious tautological reasoning – people are bad therefore they need to be ruled by people are bad therefore they need to be ruled by people are bad…on and on, ad infinitum and ad nauseam. It's all psychological. But people don't need rulers, they need leaders.
That said, here are four things you probably didn't know about anarchy.