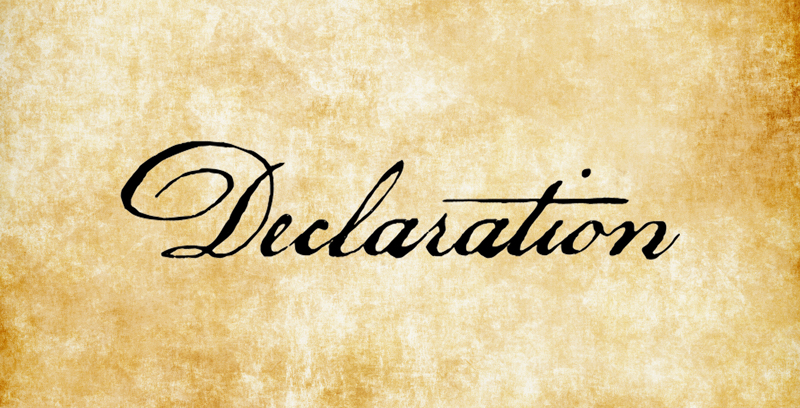 Was man given Free Will when he took his place on the surface of our home planet Earth? Teachings and educational accounts say "Yes" and this Prime Directive comes into play everyday in the decisions of our Society's Co-Creative Consciousness. However, many questions arise as to the veracity of this claim. For example: Does our Earth surface Humanity allow unfettered good to happen to its inhabitants naturally? Or are our lives controlled and subjugated by fear? Do we manifest our Creator's intended spirituality and evolution? Or, are our Birth Rights under heavy attack in attempts to control us by Dark Forces? Does all of Humanity approve of the wars we're involved in? Or do Humanity's wars benefit the few self-appointed "elites?" Are our elections run freely and do the masses votes count? Or, are we under the illusion of Democracy where voting is second to actual vote counting. Who then, do our politicians and government serve if not the people?
We offer up to Humanity, the Earth Alliance, the Angels, the Guardians, the Non-Terrestrial overseeing bodies, the Ascended Masters, the Galactic Federation, the Galactic Confederation, and all other participating Galactics and concerned parties that Humanity's Free Will and Birth Rights have been severely violated in our human history and are under intolerable attack right now. We ask that the global elite power control be ended and that Humanity be given and restored, the true Birth Right of our Creator's intended inheritance.
Through the course of human events, it once again becomes necessary for people to dissolve the illegitimate controlling bands of power which have connected them with other persons and beings and to assume among the powers of the Earth, the separate and equal station to which the Laws of the Universe and the Prime Directive of the One Infinite Creator entitle them, a profound respect to the Forces of the Universe requires that they should declare the causes which compel them to the separation.
We hold these truths to be clarion among the Universe, that all Men are created to their Highest Potential, that Mankind was given certain Universal and Human Birth Rights, that among these are Life, Liberty, and the pursuit of Happiness among the Earth and in its rightful place among the Universe. That to secure these rights, PUBLIC GOVERNMENTS were to be instituted among Men, deriving their just powers from the open and honest consent of the governed, that whenever any Form of Government becomes destructive of these ends, it is the Birth Right of the Humanity and it's People to alter or abolish it, and to institute new Government, laying its foundation on such principles and organizing its powers in such form, as to them shall seem most likely to effect their Safety and Happiness. Indeed, Governments should not be changed for light and transient causes; but when a long train of abuses and usurpations of Humanity reduces said Humanity to mental, emotional, physical, financial and spiritual enslavement under absolute Despotism, it is their right, it is their duty, to throw off such Government, and to provide new Guards for their future security. — Such has been the patient sufferance of the Global Nations under control of the Secret Government Global Cabal. The history of the Global Elite is a history of repeated injuries and usurpations, all having in direct object the establishment of an absolute Tyranny over the world identified as the New World Order.
To prove this, let facts be submitted to a dutiful and honorable Universe:
Humanity's Free Will and Birth Right has been violated when:

A global financial system is allowed to enslave people through fear and the creation of "Babylonian Money Magic Slave System"

Election fraud is perpetrated on the voting masses through systematic voter purging, vote flipping, voter disenfranchisement, disallowance of whole and rightful voting tallies

Mass media portends election tampering when in collusion with party officials to support certain candidates while dissuading others or falsely announcing outcomes prior to final poll results and/or announce fabricated poll standings

The system of government is bypassed with unconstitutional Executive Orders usurping the power conferred in the Congress and right of representational rule is often abridged in exchange for money

Aggressor nations and allies like the US and NATO carry out Illegal Wars without consent of the US Congress, without Declaration of War, without authority from the UN, and without approval from the victim nation

During the ongoing "War on Terror" public discourse is bypassed, muzzled and quelled by force and perpetrated as a threat to the welfare of a free and open society through social engineered and orchestrated descent or abject opposition to peace creating a divide and rush to judgment with often biased collusion and controlled narrative through broadcast television intended to instill more fear into the masses

Crimes against nature, the environment, Gaia, food crops, our skies and oceans are committed against peaceful protest with illegitimate police forces and misinformed accomplices working against the common good and, rather, for the protection of corporate interests and greed and hidden agendas of the elite

The very existence of Humanity is threatened by further war and aggressions in the pursuit of resources, money and pursuit of material over spiritual betterment

Healthcare is not freely provided to those in need but made a profit motive and an entire pharmaceutical and healthcare industry is propagated on profits over patients managing people to stay sick or clinically diseased and vaccinated often harboring the very disease they are in public trust to prevent. Healing technologies are developed, paid for through taxation yet inaccessible to the masses

Free energy technology is proven and available but undisclosed under the guise of "National Security" and status quo

Electromagnetic Fields are used as weaponry over Humanity causing depression, lethargy, lack of will and vitality

Surveillance technology creates a totalitarian state of repressive, obtrusive, over-reaching intrusion into daily life of free persons

The truth of our human origins are kept hidden from Humanity thus denying us our Birth Right to knowledge and evolution
Humanity has endured these oppressions for far too long and at great cost to Human Life, sense of Safety and Security, and Prosperity. Humanity has been protesting these violations and voting for change, change that gets usurped by the global elite and not administered in earnest to the service-of-others. We have appealed to our courts and magnanimity for years to no avail. In the current times, we must, therefore, acquiesce in the necessity, to denounce our bonds of dissolution and demand that the truth be disclosed, and hold the Global Elite Cabal as conscious and guilty violators, murderers, and instigators of Crimes against Humanity, in Peace – as Co-inhabitants of our wondrous, rich, just and bountiful planet Earth.
We, therefore, a small band of Awakened Humans of Planet Earth on behalf of all Humanity, appealing to the Supreme Judge and Non-Terrestrial Supreme Federation currently in our Sol System via the Guardians, Resistance Movement, Galactic Federation, Ascended Masters and others in awareness, solemnly publish and declare, in the Name, and by the Authority of the Prime Directive on behalf of the good people of the Earth, that by Birth Right, WE ought to be Free and Held Harmless, that Humanity is Absolved from the Enslavement of the Global Elite Cabal and the extending and harming powers extended from therein. That we have by Right the ability to Ascend to Humanity's inevitable potential along with the Earth – Gaia, with help and assistance of Higher Evolved Beings and those former oppressors who undergo supervised and qualified, celestial and Non-Terrestrial healing, and are just, righteous and solemnly repentant.
We are thankful that the planet should be going through its rightful ascension right now, but not happy that the true benefits to Humanity are being unfairly withheld from the overwhelming majority of us. Please heed the cries of the Earth's Beings, be they Microbial Life, Mineral Life, Plant Life, Sea Life, Animal Life, Mammalian Life, Avian Life, Human Life, Extra-Terrestrial Life, Extra-Dimensional Life, Inner-Earth Life. The Universe surely hears the cries of the trees, the sickness of the ocean, the coughing of the skies, the dying of the fertility of the earth's once bountiful food harvest, and the sorrow of our Brothers and Sisters as unified voices that need to be heard and responded to in this greatest hour of need.
We therefore submit Our plea, in the Love and Light of the One Infinite Creator, one day hoping to join You and the Universe as a Free and Ascended Humanity, glorifying in the Power and Peace of the One Infinite Creator.
Feel free to add your name in the comments below and share.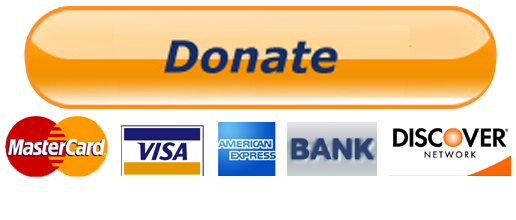 Your Tax Free Donations Are Appreciated and Help Fund our Volunteer Website and Orphanage
Disclaimer: We at Prepare for Change (PFC) bring you information that is not offered by the mainstream news, and therefore may seem controversial. The opinions, views, statements, and/or information we present are not necessarily promoted, endorsed, espoused, or agreed to by Prepare for Change, its leadership Council, members, those who work with PFC, or those who read its content. However, they are hopefully provocative. Please use discernment! Use logical thinking, your own intuition and your own connection with Source, Spirit and Natural Laws to help you determine what is true and what is not. By sharing information and seeding dialogue, it is our goal to raise consciousness and awareness of higher truths to free us from enslavement of the matrix in this material realm.